Listen.
If you are thinking of get closer to CrossFit®, this article is for you. I'll list you the ten basic exercises of the discipline, and some tips.
These are just the basics: CrossFit® has among its many strengths the almost infinite range of exercises.
The other side of the coin? That these exercises can literally be thrown at you when you least expect it.
Maybe persecuting you, like the cloud of Fantozzian memory.
Do you have an important interview tomorrow?
The slate will say double under, and goodbye manicured and elegant hands.
Do you have short legs because you went skiing yesterday?
The slate will say something like EMOM front squat.
And so on.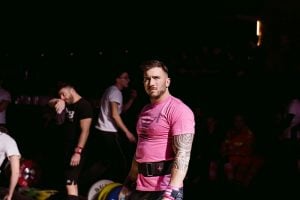 However.
If you are a beginner, read this list, prepare the bag, and go for this blessed trial lesson.
If you're already a CrossFit® adept, well: take a look at it. Alright? Is there anything to fix, any technique to refine?
The ten fundamental exercises to conquer CrossFit®
1 - Air squat
The king of barbell movements (lo squatting) starts with his bodyweight version. A motor pattern to always keep trained, even in its "gymnastic" version.
2 - Weighted squat
Here he is, the king of the exercises above. Torture, a way to see God, a meat grinder.
Yet i benefits of the barbell squat (Both front squat and back squats) are infinite: from taking a breath to building mass, if you want to do them in the gym, you have to go through the squat.
3 - Burpee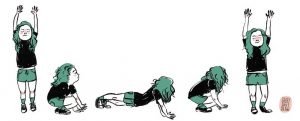 The death.
We have written a rather complete guide to burpees (who regularly goes on the podium in the charts of the most hated exercises).
Although, to tell the truth, there are those who love them.
Perfect for shape chest, shoulders and arms (depending on what variation you make). There are very simple ones - those with knees on the ground - and incredible ones: things you see doing in street workout, a plyometric-only arm with rise (and whoever has more put it on).
5 - Deadlift
If you had to choose just one exercise to take to the deserted island, the writer would say "deadlift". Brutal, virile, and other adjectives ending in "i". Basic motor scheme, functional movement, e when you start uploading, you're also pretty cool.
They too can hunt crossfitters.
7 - Pull up (bar pull)
A godsend to build a strong and sculpted back. The only problem? If you've never done them, it can take a while: but there are progressions that tell you how.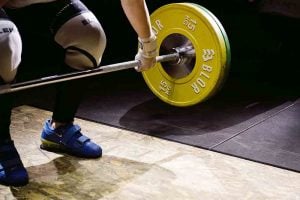 A movement of Olympic weightliftingelegant but extremely complex movement.
When you learn to do it properly, you feel like a god.
9 - Sit ups
One of the classics of abdominal training. Maybe not the best, not the most focused, not the funniest (are there fun abs?), But pretty much parsley in every workout schedule.
Obligatory.
10 - Race
We close with the hated race. But, how to say, touches. But be sure that your heart will thank you (maybe in a few years).