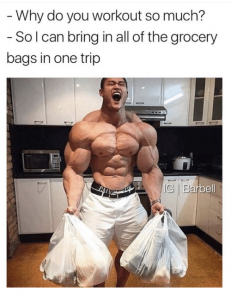 Every now and then, it can get you anxious to emulate strongman.
You can do this in a number of ways, such as throwing sand-filled beer kegs behind you. Lifting the car your grandmother has kept in the garage since 1993 (low battery?). Carry all your shopping bags in one trip.
Or, by trying one of the most classic implementations of strongman competitions.
What is the axle bar
First point: it is a barbell. Second point: it will break your hands and forearms.
In a good way.
The axle bar is a barbell whose diameter is thicker than that of the traditional Olympic barbell. Almost double: just under 51mm (50,8 to be precise) against 28 normal barbell.
The differences with the sacred barbell don't end there, however:
the axle bar has no knurling, so ...
… It forces you to use a lot, a lot of chalk
the axle bar does not have bearings that guarantee rotation of the discs in place
Why incorporate the axle bar into your WODs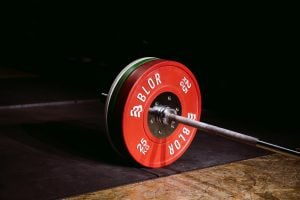 Keep your grip solid around a metal cylinder that has the section an axle bar represents a great workout… for the grip itself. But even strength has only to gain from the occasional use of this tool.
Out of the strongman world, the axle bar is used as a complementary tool with which make more challenging exercises where grip plays a key role, such as deadlifts and rowing. Curls also get significantly juicier.
Please note: after you have used the axle bar for a while, hold the barbell it will seem like a walk.
What if I don't have an axle bar?
The commercial world has been buzzing around the concept of "training your grip with the barbell" for a while. A good alternative to the axle bar is given by the Fat Gripz, two rubber sleeves that slip (comfortably) around the barbell, increasing its diameter.
They are an excellent investment, word of Uncle Davide.
Disclaimer: although they represent a good replacement for the axle, the Fat Gripz they are not suitable for repeat explosiveness of CrossFit® movements - the risk of pinching your hands is very high!
WOD with axle bar
As already said, enough replace the normal barbell with the axle bar to be ill-pardoned: to increase the work.
I jokingly said "to get hurt", but there is a fund of caution. The stresses that the axle bar puts on the wrists are not for everyone. Also, working with the axle usually comes sooner. Using the axle bar for explosive movements can lead to catastrophic results.
This is why there are not many in the CrossFit® repertoires WODs involving the use of the axle bar. An example is this:
Pulling Strength
5 rounds per total rep in 10 minutes
1 minute max rep of pull up (strict)
minute deadlift with axle, max rep (225 / 125lb)
You can imagine how your forearms will fry after such a workout.
I also propose something more official:
The Cinco 2
This is a workout we have seen in 2017 Games.
3 rounds per time
5 muscle ups
5 deficit handstand push up
Then
overhead lunge with axle bar (160 / 100lb)
We have activated a lot of discounts on Amazon: from 30 to 70% on all sports categories! Find everything on our dedicated channel ????
SUBSCRIBE HERE TO THE TELEGRAM CHANNEL
Photo: web