Vitamin D: brief identikit
Labeled as "vitamin D" the1,25-dihydroxycholecalciferol or calcitriol (the metabolically active form), mostly resembles a hormone both in appearance and function.
This substance is obtained, starting from the previous inactive forms, through numerous transformations inside our body, at the level of skin, liver e Reindeer, thanks to the action of UVB sun rays.
Simplifying: we can satisfy our vitamin D needs with a simple walk outdoors, as long as we have parts of the body uncovered to allow it to be activated.
Crossfitters who train at the park without a shirt could therefore be at an advantage.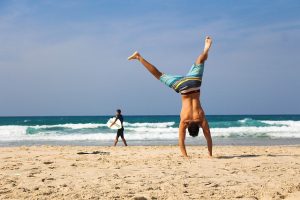 However Italy it would appear to be one latitude not optimal to facilitate this mechanism. Furthermore, if you belong to the category of people "home-office-box"It is easy to understand that i times of sun exposure they really are narrow.
But what is it for? And why is it so important?
Le functions of Vitamin D are many: it is involved in bone metabolism, in the correct functioning of the immune system, in the trend of mood tone, in the prevention and improvement of various pathologies.
In sports (we already had discussed about vitamin D), it would seem increase levels of athletic performance: improves musculoskeletal functions, reduces muscle recovery times, improves strength and power, increases testosterone production.
Do you catch a cold every time you leave the box? Do you get depressed easily if you have not been able to finish the wod? You just need one Box jump to risk a fracture?

Now maybe the time has come to evaluate your blood vitamin D levels ... (investigate the symptoms to keep under control).
Important: to be able to effectively understand if you are deficient remember to evaluate the "25-OH" form of Vitamin D.
Is considered "insufficiency"A blood value less than 20-30 ng / ml (according to SIOMMMS 2011 and AME 2018 guidelines).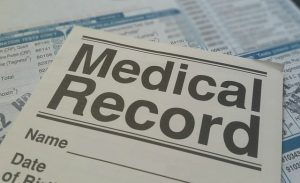 What if the value is lacking? 3 simple strategies can be adopted:
Increase exposure to natural light. It only takes a few minutes a day to satisfy the needs of Vitamin D. For the more technological there is also a beautiful app "D-minder" which allows you to establish the most favorable time based on your characteristics and place of residence.
Take it as an integration (in the form of vitamin D3 or cholecalciferol), evaluating, together with the nutritionist or the referring doctor, the most appropriate dosage and supplement, based on the blood value detected. It is advisable to take it on a full stomach to ensure proper absorption.
Increase the consumption of foods that are rich in it. Being one fat-soluble vitamin it is mainly found within fatty fish and cod liver oil, and other fatty foods of animal origin eg. offal, egg yolk, ... (foods that are infrequent in our diet and recommended only provided they are of excellent quality).
However, if the value is very deficient, dietary intake alone is not enough to meet vitamin D needs.
Average Vitamin D content (IEO database)
Cod liver oil 210 mcg
Anchovies or anchovies 11 mcg
Swordfish 11 mcg
Carp 10,6 mcg

Herring 30 mcg
DR ELISA ROSSO DIETIST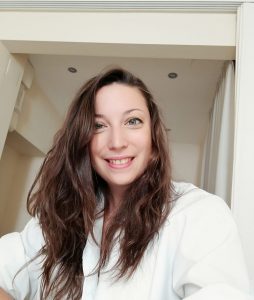 Graduated in Dietetics and Human Nutrition. Freelance professional at one of the major sports nutrition studios a Milano (Sport Nutrition Milano by Dr. Scaringelli) ea Torino (at the Medivela medical clinic).
Hospital dietician in diabetology at the Sanluigi Gonzaga AOU in Orbassano (TO).
CONTACTS
Phone. +39 3482491854
Email: dietistaelisarosso@gmail.com Website: www.dietistaelisarosso.com
Instagram: dietician and red
Facebook: Dietitian Dr. Elisa Rosso Dietitian Dr. Elisa Rosso - Turin | Facebook
REFERENCES
Guidelines on prevention and treatment of vitamin D deficiency - S. Adami1, E. Romagnoli 2, V. Carnevale2, et al. -Reumatism, 2011; 63 (3): 129-147 // DOI: 10.4081 / Rheumatism. 2011.129

Italian Association of Clinical Endocrinologists (AME) and Italian Chapter of the American Association of Clinical Endocrinologists (AACE) Position Statement: Clinical Management of Vitamin D Deficiency in Adults by Roberto Cesareo 1, *, Roberto Attanasio 2, Marco Caputo 3, et al. - Nutrients 2018, 10 (5), 546; //doi.org/10.3390/nu10050546

Nutrition and Enhanced Sports Performance (Second Edition) Muscle Building, Endurance, and Strength 2019, Pages 497-508 - Chapter 42 - Benefits of Vitamin D in Sport Nutrition; Sonal Sekhar Miraj; Girish Thunga; Vijayanarayana Kunhikatta; et al. //doi.org/10.1016/B978-0-12-813922-6.00042-4