La blood sugar is the amount of glucose present in the blood; il glucose it is a fundamental sugar for our body and its levels depend on what we introduce into the body through nutrition, hormonal regulation and body reserve.
This sugar is used to give us energy and is stored in the cells; a buildup of glucose in the body can be harmful and lead to diabetes.
What happens when we eat?
The body breaks down what we eat and absorbs the food in its different parts; these include:
Carbohydrates
Grassi
Protein
Vitamins and other nutrients
The carbohydrates we eat are converted into blood sugar; the more we eat, the higher the sugar levels will be released during digestion and absorption of food. Carbohydrates in liquid form are absorbed faster than those in solid foods, so drinking a beverage will cause blood sugar levels to rise rapidly.
Proteins, fats, water and vitamins do not contain carbohydrates, so they have no impact on the increase in blood sugar. With diabetes, carbohydrate intake becomes vital to better manage blood sugar.
How is blood sugar measured?
La glycaemia is expressed in mg / dl or mmol / l; it is measured by taking blood or with the help of a very useful instrument called a glucometer.
The blood glucose meter detects the blood sugar level in seconds through a very small prick in the finger in which a drop of capillary blood is taken.
In recent years, glucometers with constant monitoring have also spread, which allow you to measure blood sugar continuously by means of small sensors applied in different areas of the body; these sensors are intelligent and reconstruct the glycemic trend of the day, sending an alarm in case of high or low glucose.
We remind you that these are medical tools, which must not be abused and, above all, to be used only on medical prescription.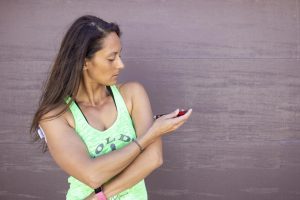 Blood glucose values
Il reference value of fasting glycaemia must be between 70 and 100 mg / dl; we talk about pre-diabetes when the value exceeds 100 mg / dl in fasting and this can lead to negative consequences on our state of health.
If the value exceeds 126 mg / dl fasting, in most cases, it is diabetes. After meals, a healthy subject will have a value of about 140 mg / dl; if at any time of the day the blood glucose value should be higher than 200 mg / dl, it is a diabetic disease.
It is finally considered hypoglycemia a fasting value of less than 60 mg / dl.
Glycemic index and nutrition
THEindex glicemico it is a value used to measure how much certain foods raise blood sugar levels; foods are classified as follows:
High glycemic index (70 or more)
Medium glycemic index (56-59)
Low glycemic index (55 or less)
Foods rich in refined carbohydrates and sugar are digested more quickly and often have a high glycemic index, while foods rich in protein, fat and fiber usually have a low glycemic index.
Other factors that influence the value of the glycemic index of a food are:
Cooking method
Type of sugar it contains
Amount of processing it has undergone.
And you, did you already know everything about blood sugar? Let us know in the comments!
And finally… we have activated a lot of discounts on Amazon: from 30 to 70% on all sports categories! It's all on our dedicated channel

SUBSCRIBE HERE TO THE sport & fitness CHANNEL