The penultimate stage of the season has begun guysi, the 2023 CrossFit® Semifinals kicked off with the North America East edition.
We started off with a bang, as this was one of the most anticipated competitions, given the number of Games Athletes on the floor. It is also the Semifinal that has secured the most qualifying spots for the 2023 CrossFit® Games of all.
In fact, the best 12 men and 11 women of this semifinal managed to snatch the ticket to Madison in August.
Despite the tough competition, Jeffrey Adler and Emma Cary managed to secure victory in the men's and women's divisions, respectively.
CrossFit® North America East Semifinal – Winners
Both the men's and women's divisions witnessed a no-holds-barred war, as neither was able to gain a big lead at any point in the race.
However, Jeffrey Adler was able to establish himself in the men's division with two wins and 613 total points. On the other hand, Emma Cary won just one of seven tests, but secured two more second places. She ultimately scored 607 points, just six points ahead of Danielle Brandon.
Leaderboard
Men
Note: Top 12 men qualified for the 2023 CrossFit® Games.
Jeffrey Adler – 613 points (qualified)
Jayson Hopper – 598 points (Qualified)
Dallin Pepper – 586 points (qualified)
Roman Khrennikov – 575 points (qualified)
Samuel Cournoyer – 538 points (Qualified)
Will Moorad – 535 points (qualified)
Noah Ohlsen – 521 points (qualified)
Luke Parker – 513 points (qualified)
Alex Vigneault – 507 points (qualified)
Jack Farlow – 477 points (qualified)
James Sprague – 460 points (qualified)
Spencer Panchik – 439 points (qualified)
Austin Hatfield - 413 points
Tyler Christophel - 405 points
Evan Rogers - 401 points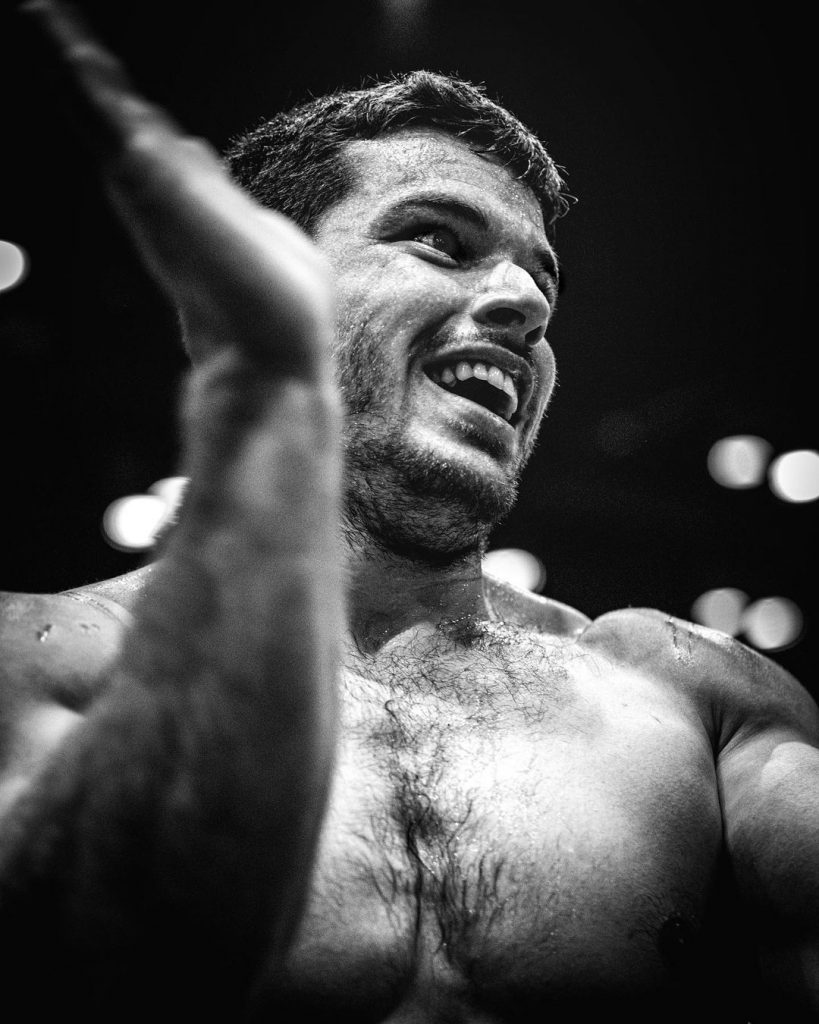 Women
Note: Top 11 women qualified for the 2023 CrossFit® Games.
Emma Cary – 607 points (qualified)
Danielle Brandon – 601 points (qualified)
Amanda Barnhart – 577 points (qualified)
Emma Lawson – 575 points (qualified)
Alexis Raptis – 564 points (qualified)
Paige Powers – 557 points (qualified)
Sydney Wells – 409 points (Qualified)
Feeroozeh Saghafi – 398 points (Qualified)
Shelby Neal – 397 points (qualified)
Caroline Stanley – 395 points (Qualified)
Paige Semenza – 386 points (qualified)
Anikha Greer - 383 points
Jordan Szewc - 383 points
Brooke Wells - 379 points
Carolyne Prevost - 378 points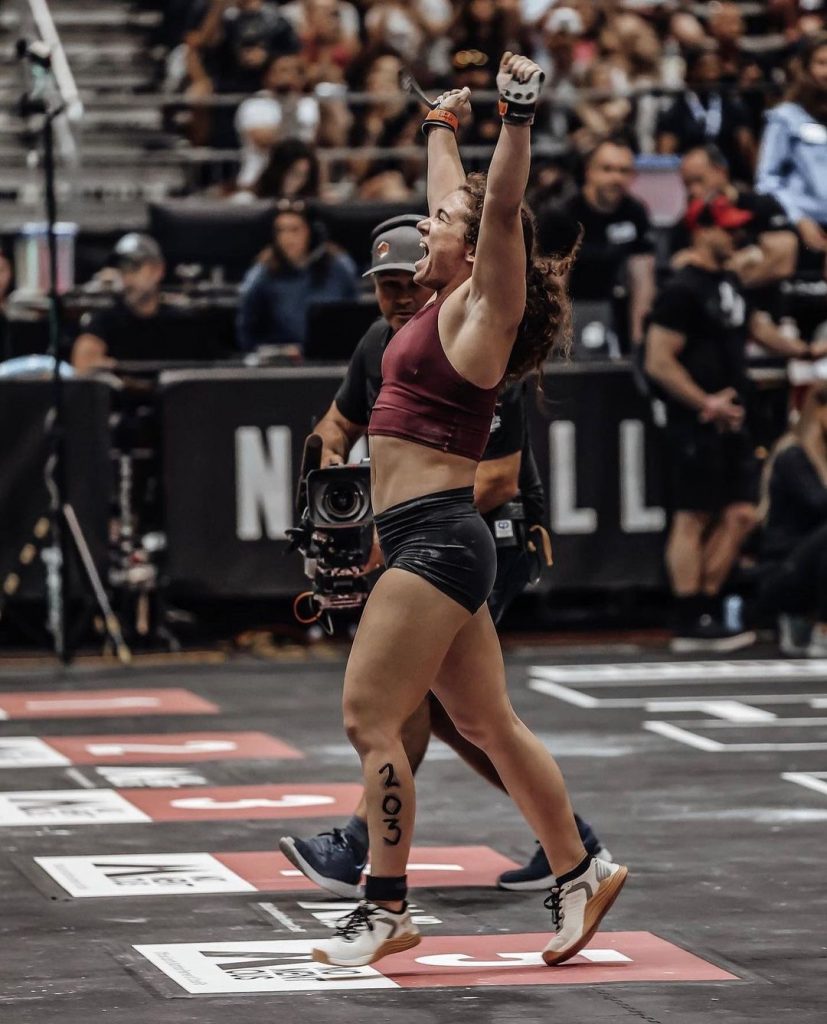 Team
CrossFit® East Nashville PRVN – 573 points
CrossFit® Move Fast Lift Heavy 247 – 549 points
Ab CrossFit® – Mayhem – 513 points
CrossFit® Mayhem Independence – 489 points
CrossFit® Krypton – 486 points
CrossFit® CLT The Grit Haus – 486 points
CrossFit® Oba – 471 points
TTT CrossFit® Black – 450 points
CrossFit® PSC Invasion – 450 points
CrossFit® Milford Team Conquer – 402 points
CrossFit® North America East Semifinal – the controversy
Le victims of the Games do not stop. This time the exit (indeed, the exits) are on the male side of the competition.
One among them has attracted a lot of attention to himself, as he was a favorite for the podium this year: let's talk about Saxon Panchik.
Unfortunately, the athlete had to abandon the competition on the second day due to a foot injury. The extent of the damage is still unknown, but it was enough for his retirement this season.
However, Saxon wasn't the only one to drop out of the competition! The list of athletes includes names like Griffin Roelle, Mark Hutchinson, Connor Duddy, Korby Foxall and Alexandre Caron.
In fact, the abandonment of the last two mentioned generated a real controversy, since it was the CrossFit® coaching staff who took them out after both were injured in event 2, which required a Complex in the rings.
The controversy of Korby Foxall and Alexandre Caron
Alexandre Caron and Korby Foxall had pre-existing injuries that prevented them from complexing in the rings. The situation of both athletes was evaluated by the CrossFit® medical team and both were withdrawn from competition.
In the words of CrossFit® Inc:
"Our hearts go out to Alex and Korby. There is nothing we like about having to make these decisions, but there is no way, in all good conscience, you would allow an athlete with an injury to continue competing in a benchmark test like Linda," said the director. CrossFit® Sports General Justin Bergh.

Injuries are one of the toughest parts of the sport. We are committed to providing the best medical care to athletes during competitions and ensuring fair competition for all athletes. Each leg of the competition must be completed in its entirety and of course it is a disappointing outcome for all of us when an injury prevents an athlete from showing what he has trained so hard for," continued Bergh.
According to the CrossFit® press release, athletes are told before entering the arena that CrossFit® judges and coaching staff have the right to decide whether competitors should continue or not. This is one way to maintain the integrity and well-being of the athletes.
Obviously Caron and Foxall did not take the news well and involved the web to complain about this decision:
Visualizza questo post on Instagram
Obviously, Hiller (the CrossFit® batman) didn't let anything slip away and stirred up the issue with a very provocative video on Youtube, with commercials from past years where other athletes continued to compete with obvious injuries (such as Julie Foucher competing at the Regionals 2015 with leg brace after tearing Achilles tendon).
Make your own assessments…