He's from Trieste, he's only 25 but he's living the true American dream! After university, Emanuele Biviano flew to America, for a cultural exchange (let's call it that) of 3 months in Miami, training at the Peak 360° box, together with none other…Noah Ohlsen!
Do you think that's all? You are wrong! This year he also took part in the IF3 World Championships, held in Mexico, bringing home the title of 5th strongest man in the world by Functional Fitness!
Great Job Man!
Between one training session and another, one competition and another, we managed to have a word with Bivio, taking advantage of his availability and kindness, making us tell all his life in recent times, in this beautiful interview: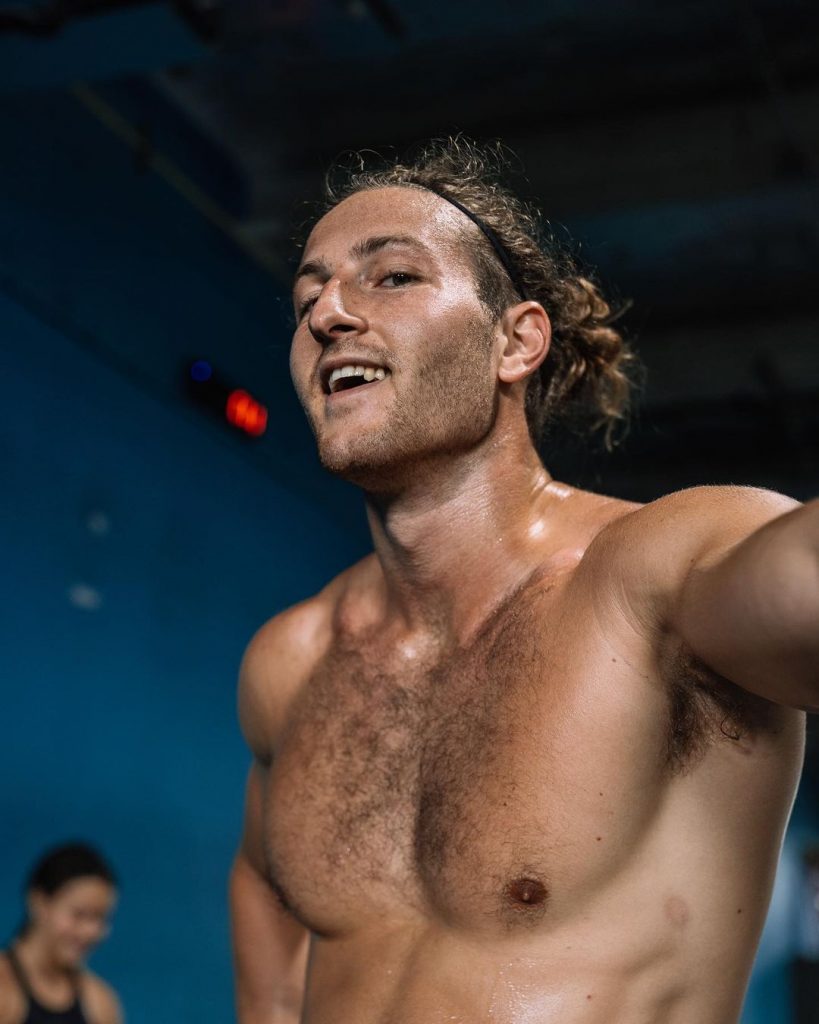 Hello Bivio, what a pleasure to have you here in our magazine! For those who don't know you: tell us a little about yourself… who are you, what do you do and how did your life as a competitive athlete in CrossFit® begin?
Hi everyone, thank you so much for the invitation! As you said before, I'm Emanuele Biviano, I'm 25 and I was born in Trieste! Let's say that my passion for CrossFit® came a bit by chance, about 7 years ago, when I was 19 years old.
I practiced various sports such as football, tennis and climbing and I also joined the gym, because I was at that age where you wanted to "have muscles" to appear!
At some point I got bored and looked for something different. I did some research online, finding this discipline which is called CrossFit®.
I watched a few videos online and saw people walking on their hands, doing different things than usual, so I was immediately intrigued. I booked my test and it was love right away!
The first year and a half I did it in a very amateur way, almost for fun, that is, I trained three times a week, during the summer I gave up because there was a summer break…
After a while I realized that I really liked it, I was still good and things worked out for me so I decided to commit myself more, training seriously and following a specific program.
Visualizza questo post on Instagram
You must know that in the box where I trained, CrossFit® Bold, there was a group of competitive athletes who immediately pushed and motivated me by telling me "Damn, you're good, you should compete"… and I, a little carried away by these people, who believed in me more than me, decided to take the plunge!
At first the results weren't very good, but I liked that situation and I hated to lose. I wanted to give my best and so I told myself: "I want to become strong, I want to be one of the greats" and now, slowly I'm working for that.
Perhaps you are even succeeding! Is this why you decided to stay 3 months in America? And why Miami?
I decided to embark on this adventure now because I'm living a fairly quiet period in my life.
I just graduated in Sports Science and, right now, I just want to have as many experiences as possible. I thought about it a lot and decided to combine two of my desires: to improve my level of English and to perfect my skills in CF.
My will was really to get out of Europe, I liked the idea of ​​a trip to America and I immediately thought of Miami. Primarily because Noah Ohlsen is here and I wanted to train with characters like that!
I wrote a couple of emails to the various gyms, got informed and looked for a house! When I had everything, I said to myself: "ok, you can do three months out!" and here I am 😊
What is the routine for a full-time crossfitter in the US?
My routine here in America is slightly different from the Italian one!
In Italy, I usually do two sessions a day: I start in the morning, then lunch, work and then I do the second session.
Instead here, not being able to work or anything, I had to adapt. I met a group of guys with whom I usually train. We arrive at the gym by 10 and leave by 14:30/15.
As you have seen on social networks, sometimes I also train with Noah Ohlsen, but not always, because he is very busy! So, with the boys we have a super session, very long and with a little break in between.
Let's say we almost squeeze two sessions into one. The first two weeks were really tough but then I picked up the pace and now it's become a habit.
When I finish training, I go home, have lunch and then do some computer work. If I don't have anything to do, I go to the beach, relax, hang out and meet new people, and explore Miami a bit!
You will spend these holidays in Miami: how is the climate? Who will you spend this time with?
I'll be in Miami until January so yeah… I'll be spending Christmas and New Years here. I don't have big plans, I'll go to the neighbors, who are Italian!
In short, I won't do much, I have to respect the routine, sleeping at least 8 hours and waking up early in the morning to start training again... luckily I'm not very fond of these anniversaries!
In short, always training! And how was the IF3 journey that brought you to Mexico for the World Cup?
Well, my journey in IF3 began two years ago, when there was qualification for the World Championship for the first time in Senigallia, in Andrea Barbotti's garage.
It was still a bit like this with the covid, but we managed to do the race anyway. I qualified together with Stefano Carosso, Iurii Marincenco, Chiara Salandra, Jasmine Ghilardi e Elisa Fuliano.
This was the first year for me and the first year for Italy. I really enjoyed the experience and decided to try again this year, obtaining the qualification again.
However, this time the World Cup was held in Mexico, a very distant destination, albeit a very beautiful one! So the trip for practically the whole team was skipped, especially for economic reasons!
Since I was already in Miami, which is much closer, I was able to leave thanks also to the financial help of the Functional Fitness Federation!
It was great!

And we believe it! What are the feedbacks? What was it like racing in Mexico?
As I mentioned before, it was beautiful and all in all the race went well come on!
I really liked the location, Mexico is really crazy. In addition, everything was organized well, therefore, more than positive feedback!
You finished 5th overall, despite the difficulties it is an excellent positioning. In your opinion, what prevented you from reaching the podium?
Exactly, I finished the competition in 5th place, even if I don't deny that I had some expectations and was aiming for the podium.
The WOD that penalized me is 250m swim plus 2 mile run (3200m). I didn't go badly for swimming, because I got out of the water among the first, but because a lot of people overtook me in the race and I lost a lot of points.
But, as I always say, every race leaves something so that's okay, this is also needed!
It's a real shame... and was there any wod that you felt was "yours", that you liked the most, in short?
The workout where I was undoubtedly more sure of doing well was that of strength, therefore for time: 10 snatch at 93kg and 10 Clean & jerk at 125kg.
Having high ceilings on these moves, I was convinced it would be good, in fact I finished second!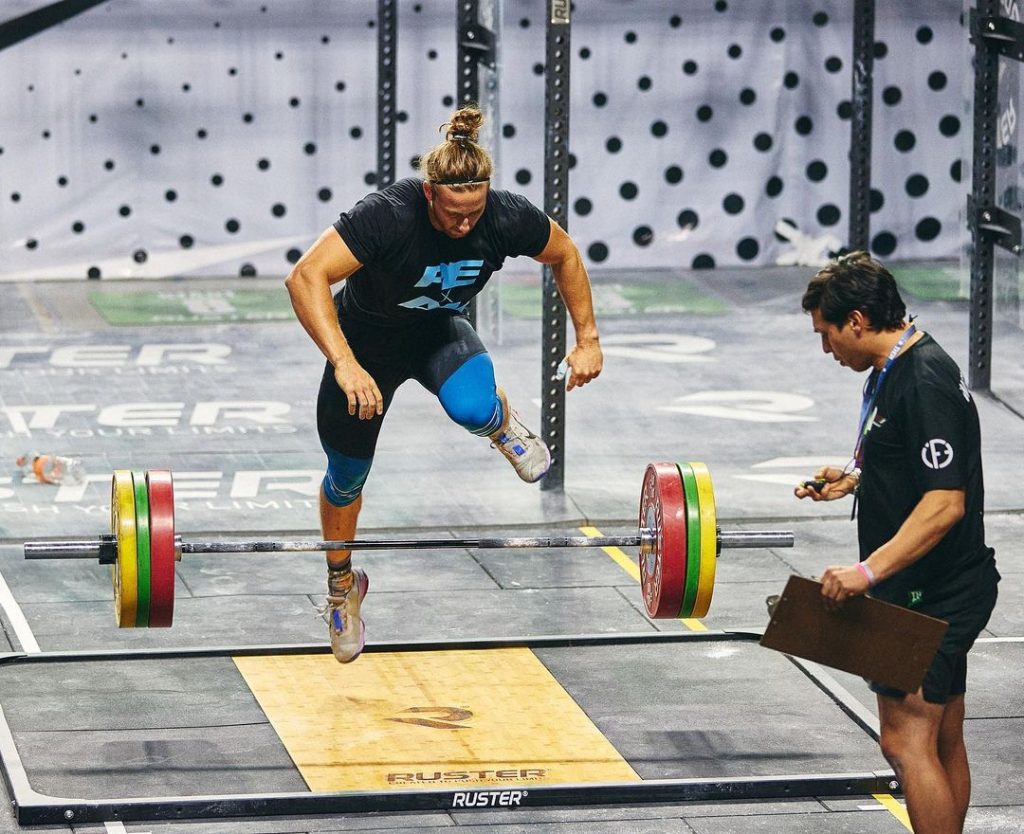 We know that your next challenge is TYR Wodapalooza 2023: can you tell us who you will compete with and how are you preparing?
Yes, in a few weeks I will compete at the Wodapalooza here in Miami, in the TEAMS category. My adventure companions will be Edoardo Talon and Andrea Ferrero, we are the Road to Asgard team.
Even if I'm in America and the boys are in Italy it doesn't change much, because we would have been far apart and more than once or twice, we wouldn't have been able to train together.
So, everyone is training at their home and we are trying to do our best. Edoardo and I have already competed several times together as a team, so we know each other well and we don't have major synchrony problems.
With Andrea Ferrero, on the other hand, I've never had the opportunity to compete together, but as athletes we are similar: we have the same strengths and also the same weaknesses!
Let's say that we're sure it won't be a problem to understand each other…Anyway the guys will arrive here a few days before the competition so we'll work a little more on the movements with the worm, just to touch up and perfect the little details a bit.
In fact we were wondering, why the decision to compete in a team?
In my opinion, a race abroad so far away and in such an expensive destination I think it's more fun to do it as a team, rather than individually.
As an individual it is really difficult to qualify, as there are very few slots available. Going as a team there's more chance of being admitted and you'll be more serene!
We certainly qualified well, but the general level is very high given that many athletes from the Games compete. But with the fact that there will be so many Italians there, I think it will be a great experience for everyone!
Just to conclude, can you tell us what your next challenges are?
After the Wodapalooza the 2023 season begins! Surely the goal is the Semifinals. I would qualify to try to get a slot for the Games!
I know it won't be easy, but in my opinion the important thing is to always believe in it! Everything I do daily is based on that!
Maybe it won't be this year, it won't be next, but sooner or later I will reach my goal of winning the invitation to the CrossFit® Games.
For the rest, I would like to have fun, get to know new people from this world because the more people get to know each other, the more possibilities open up! Just traveling to race and being in this environment is really essential!
And then we sincerely wish you to achieve all your goals! We recommend you follow the adventures of Emanuele Biviano on his IG profile @oividbivio and don't miss Wodapalooza, which will take place in Miami on January 14-15, 2023 as cThere will be many Italian athletes in the race.