Perhaps it is trivial to tell you that weight gain is related to an imbalance between food intake and energy expenditure, but you may have already noticed that it is much easier to take in calories than to consume them, haven't you?
We often underestimate the calories consumed and overestimate the calories consumed in sport; I noticed that there is also a lot of misinformation… It is important to be aware of a fact: the energy density of alcoholic beverages and dietary sources of fat is much higher than that of carbohydrates.
For example: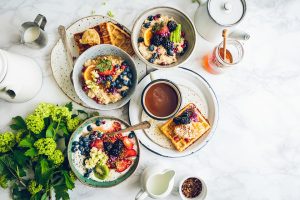 1 gram of fat provides 9 kcal
1 gram of alcohol provides 7 kcal
1 gram of carbohydrates provides 4 kcal
The greater the amount of fat in a preparation, the greater the amount of calories.
NB: Many preparations that give pleasure associate carbohydrates with fats.
The quality vs quantity of food
The problem is not in the ingestion of baked or boiled potatoes, but in fried and au gratin preparations. The fried food, with the addition of cheese, butter and cream to a preparation, will have a high caloric value.
La food quality is just as important as the amount of food consumed. For everyday nourishment it is necessary to make better, healthier choices and evaluate the quality of the preparations. Finally, it would be right divide the food into portions.
Fat and alcohol in the diet
Fat and alcohol can worsen sports performance and health, if taken without supervision. Excessive alcohol intake is related to increased accumulation of abdominal fat, liver and glycemic changes, and hinders muscle recovery.
The same goes for the caloric value of drinks: a glass of wine is equivalent to a can of beer or a shot of vodka.
Alcohol can be part of a healthy lifestyle when used in moderation. If you drink, choose your snacks and preparations carefully.
How to keep calories in check
During the week, keep one work and training routines, take care of food quality and reduce alcohol consumption.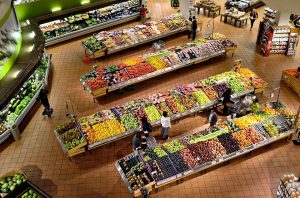 Obviously, this is not an easy job and to be able to maintain midweek control, you would have to plan everything weekly.
Here the key to success: planning. It is important to know how to do fit shopping, cook meals with healthy methods and, if there are outings with friends to eat out, check that the place also serves something "light".
You don't need to be extremely rigid, flexibility always pays off. If you change your routine, revise your diet and adapt to situations, otherwise it will become a sacrifice that you will not be able to carry on for a long time.
There is no miracle; the only solution is move, become more active, exercise regularly, take care of your daily diet and plan and organize weekends around or evenings with friends. Only in this way, by combining sport and nutrition, will you reach your fitness goals!