Starting a sport certainly brings many benefits to our health and mind: more predisposition, muscle endurance, weight loss, muscle tone and disease prevention are just some of them. Currently, one of the sports that is gaining more and more followers is the CrossFit®.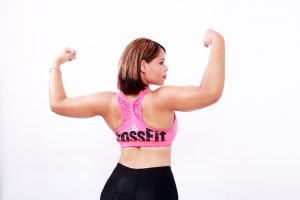 This is because it is able to provide quick results based on each person's needs. Being considered a high impact modality, the lessons usually last about 1 hours, with very intense exercises.
However, the CrossFit® teacher can tailor the training to the athlete's needs, be it weight loss, muscle strengthening etc.
Regardless, those who start this business improve theirs physical condition, breathing, muscle tone and, as a result, there will be an improvement in carrying out many daily activities.
Although today it is a very popular sport, even as a course in traditional gyms, it is necessary to have some care and prepare to start practicing it.
Here 3 important tips to follow:
MAKE A MEDICAL EXAMINATION
As with any physical activity, it is It is essential to consult a doctor before starting.
This is because you may have some health problems, which can be intensified with some sporting practices.
Therefore, you must first know if all is well with your health, since the Cro
ssFit® is a high intensity sport.
If there are any limitations that do not prevent the practice, you must communicate them to the coach, so that he can adapt the exercises!
RESPECT THE INSTRUCTIONS
A CrossFit® class is deliberately divided into three parts.
The first is the heating. It is of the utmost importance to prepare the body and for whoever is starting it, this is one of them key parts so that there are less painful impacts during practice.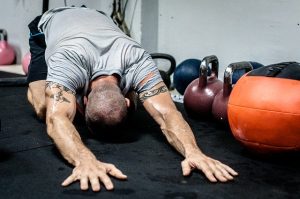 The second phase consists of technical exercises. Here it is crucial that the beginner pays close attention because it is the moment when the coach will teach, step by step, how to perform certain movements.
Movement progressions will be illustrated, as well as explanations on how to perform the exercises correctly, so that the student does not get hurt.
La third part is the WOD, o workout of the day, where the most intense exercises take place.
At first, this phase will not be that intense for you, but that doesn't mean you will be sitting around watching others.
The movements will be adapted according to the indications of the coach, so that you can finish the WOD, respecting your limits.
In all these stages it is important to follow a few ground rules, which aren't written anywhere, but which every experienced CrossFitter has in mind. We have made a specific article, which would be interesting to deepen!
MAKE REST DAYS
It is a common mistake of those who start, starting at full throttle at the beginning, going to the garage every day and not giving any day of rest to the body.
This will not lead to faster results, but, on the contrary, it can tire or even damage muscles that are not yet used to this load of new exercises.
Situations can develop overtraining, which is harmful to the body. Therefore, it is recommended to take a rest day every two days of training!
We have activated a lot of discounts on Amazon: from 30 to 70% on all sports categories! It's all on our dedicated channel

SUBSCRIBE HERE TO THE TELEGRAM CHANNEL