It seems trivial to say, but food is one of the pillars of human life: it's what keeps us alive! Food gives us the energy we need to get through our days and face daily commitments and problems.
Indeed, the German philosopher Ludwig Feuerbach rightly said that "we are what we eat".
We talked about this together with Doctor Francesco Ragone, nutritional biologist from Turin, who follows none other than our Italian star Elisa Fuliano.
Hi Francesco, can you tell us about your professional career as a nutritional biologist?
Hi everyone! Let me introduce myself: my name is Francesco Ragone and I am a nutritionist biologist.
I obtained a degree in food biology at the University of Turin and, after my master's degree, I passed the state exam, qualifying and enrolling in the National Order of Biologists.
After university I began to participate in courses, national and international conferences, studying books and scientific publications to deepen my knowledge and my experience, especially on nutrition in CrossFit® and combat sports, until I became a teacher myself. and speaker at conferences and courses on nutrition.
Currently I receive in Turin and Chivasso.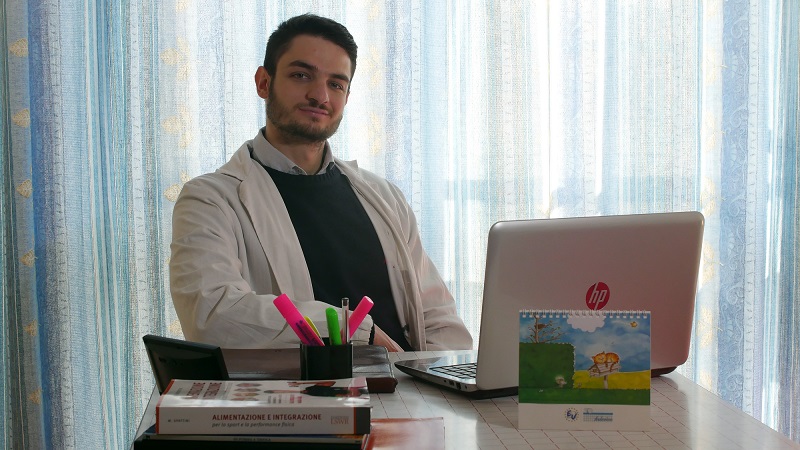 Can you explain to us what is the difference between a traditional nutritionist and a sports nutritionist biologist?
Once enrolled in the Register of Biologists, one can practice the profession of nutritionist in any field, therefore at an academic level there is no real distinction.
I myself, for example, could work in the oncological field without any constraints, but I have never delved into this field and there are certainly colleagues who are better prepared in this regard.
This, unfortunately, means that many colleagues can deal with the nutrition of athletes without having the right knowledge. Often, within the study programmes, sport is treated in a minimalist way and to focus on sport one must continue to study and perfect one's knowledge.
Let's say that a "sports" nutritionist is a term used to make it clear that that particular professional mainly deals with sports!
Very interesting indeed! We know you are an "amateur crossfitter", how did your relationship with the discipline come about?
After I stopped playing football, I started practicing bodybuilding, calisthenics and finally, thanks to the enthusiasm of a friend, I also soon entered the world of CrossFit®.
I started practicing it, understanding its dynamics firsthand and, watching the first races, I immediately started thinking about what could be the best strategies to adopt to improve athletic performance.
When during my journey I chose to learn more about CrossFit®, it was still not a widespread sport and there was very little information.
So, I began studying and applying evidence-based information, translating nutritional strategies from other sports into CrossFit®.
At one of the first Falls Series, I gave my athletes a pre-race week carb-up and had them using caffeinated carb gels, sports drinks, honey, nutella, jams, and other sources of simple carbs.
I still remember with a smile in the stands of the competition the criticisms of the many bewildered looks of those who, often not in the sector, demonized carbohydrates and proposed crazy strategies. Nowadays however these are common strategies used by virtually everyone.
Well, since you talked about nutrition for CrossFit®, what mistakes do you frequently make?
Over the years I have seen how the culture around CrossFit® has grown.
As I said, before carbohydrates were demonized, while now in the race packs themselves, we find carbohydrate and caffeine mixes, sports drinks, etc.
However there are still those who exalt ketogenic diets, which instead are the worst for a mixed sport such as CrossFit®, where carbohydrates are used as the main energy substrate.
One of the most common mistakes is to demonize food, i.e. thinking that it is that particular food that makes us fat or that does not allow us to stay in shape.
If there are no pathological reasons, no food should be forcibly excluded. The diet must be flexible, otherwise it becomes unsustainable in the long run, which is why in my food plans I switch from fruit, to Plasmon, from Mix Muller, to Ferrero products, from ice creams to pizzas.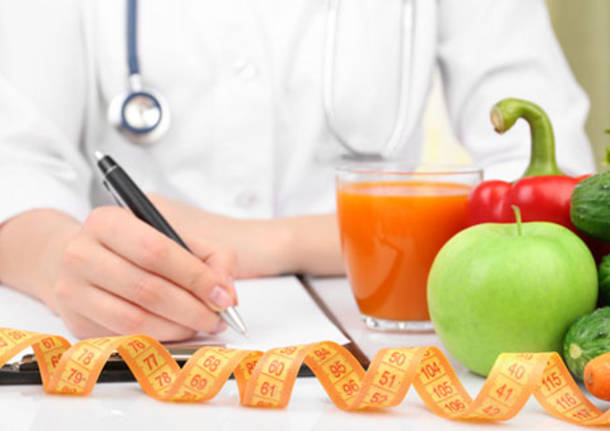 In these years of work, you will have collected many doubts / perplexities from the crossfitters who turn to you. What are the most frequent doubts?
In many cases, patients, accustomed to the restrictive food cultures of the old cultural heritage of rice and chicken that come from bodybuilding, are amazed when they see such a varied dietary plan, containing foods that they have always mistakenly considered as "sources of ".
Furthermore, some frequently asked questions concern the validity of impedancemetry and impedance scales.
It is a survey that should not always be considered reliable because, as scientific research claims, the data they provide is not free from errors.
What matters most to monitor the journey over time are the photographs, the measurements of the circumferences and the delta of the weight.
Finally, the main doubts concern the importance and usefulness of integration. Scientific evidence shows that few are considered really useful, so I often find myself eliminating products they use.
Let's get specific: diets! There are many types (ketogenic, macros, dukan, low carb), which many crossfitters adopt. What's your point of view?
Many diets (diet alkaline, blood groups for example) are only diets promoted by food marketing, while others are scientifically classified (such as the ketogenic diet, with low or no carbohydrates).
Fasting was born as a dietary strategy which, like many others, can be useful, but not essential or a panacea for all ills.
Instead i macros, are nothing but the skeleton behind every diet. They are useful, but one must have knowledge, otherwise it is easy to make mistakes.
It is as if we went to buy a computer and they gave us the components to assemble (just like the macros), while we can compare the purchase of a ready and assembled computer to a traditional diet.
When practicing CrossFit® it is essential to consume carbohydrates. In general, what is needed is mainly a diet that gives prevalence to carbohydrates and the right protein and lipid intake.
I would therefore distrust and discourage all those very restrictive approaches with no or low carbohydrate content.
There are also many false myths about nutrition… Shall we dispel some of them?
A book could be written about false myths to dispel! First of all, if there are no pathologies, there are no allowed foods and no allowed foods.
It's not carbohydrates that make you fat, what matters in the fluctuation of our weight is the amount of food we introduce, i.e. calories (you get fat if you introduce more kcal than you consume).
Le protein powder they do not hurt the kidneys and do not increase muscle mass, they simply help to reach protein requirements and are a substitute for protein foods, such as meat, for example.
I know that many will turn up their noses, but there is no scientific evidence that demonstrates the usefulness of BCAAas I always say"they are useful only to those who sell them", because the only ones who have a real benefit are the resellers.
Finally, the creatine, one of the most useful and widespread supplements, does not make you fat and does not cause water retention, but optimizes performance and helps increase muscle mass.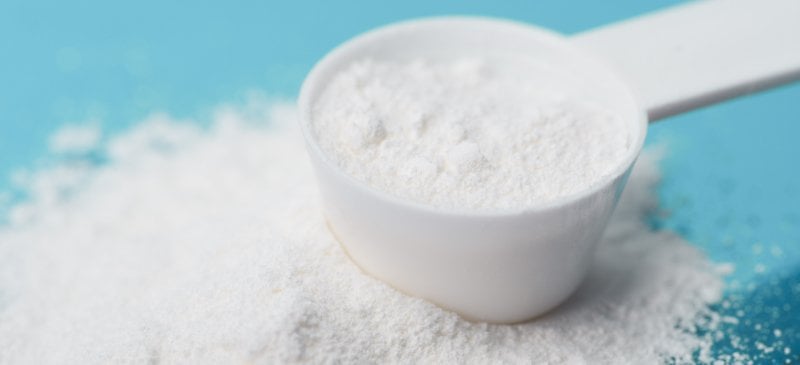 All great ideas! Let's say you're not just anyone… But you're the nutritionist of our Italian star, Elisa Fuliano. How was your collaboration born?
Elisa Fuliano's coach, coach Theo, immediately realizing her potential, advised her to set up a food plan, which is a fundamental aspect for athletes.
Elisa told me that in the past she had followed very restrictive diets and that she did not want to relive the same stress again.
There was an initial bet between us, I maintained that my food plan would not be difficult to follow and, thanks to my flexible approach, she managed and manages to follow the nutritional program.
I have the good fortune and satisfaction of following many professional athletes of various sports, but I want to underline that the humility and education that Elisa demonstrates, as well as her perseverance and commitment, are unique!
We know that Eli suffers from rheumatoid arthritis and that his is not a conventional diet. Can you tell us about the work you do with her? It can be an inspiration to guys in the same situation as you…
For top-level athletes, nutrition strategies are very important. Elisa, said "Fulix the Fury" is followed step by step according to the phase of the training program, with a continuous exchange of feedback.
We generally always keep carbohydrates high and body composition optimal.
The exchange of information and feedback also takes place in relation to his pathology obviously. Before the events, a well-studied race protocol is drawn up and we manage the race days in detail based on specific needs with continuous support and updates.
We think you're working great! Can you also tell us about some other athletes you work with?
I am the nutritionist of reference Demantur team. I have the possibility of directly accessing the programming of the competitors and thus being able to modify the nutritional plans of the athletes, depending on the work they are doing.
In the panorama of Italian CrossFit®, there is one of the athletes I've been following for the longest time Speranza Boncioli, Leonardo Bernadeschi, Simone Gallo, Alessandro Baj and his partner Eleonora Mazzone.
I've been following for a few months Gioele Pantaleo, a very promising young athlete. All guys (along with others) who are bringing great satisfaction, good placements and over time I've seen them physically change and improve their performance.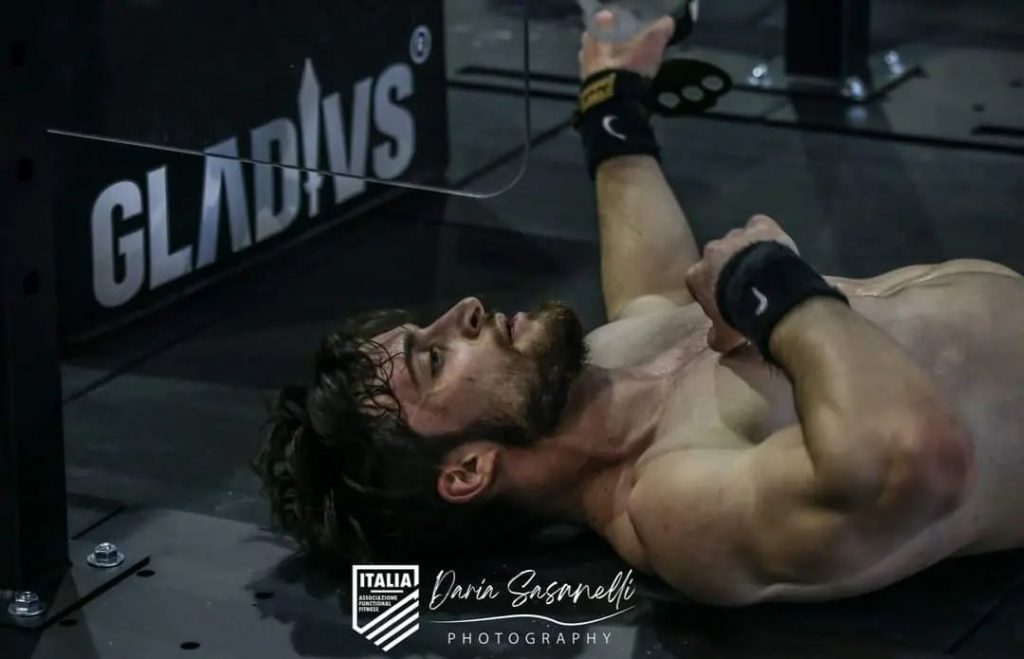 For those who don't know how it works: during a CrossFit® season, how does the diet change based on the period? (off-season and on-season)?
First of all, the diet changes according to the personal characteristics of the crossfitter and his starting point, i.e. whether or not he needs to work on his body composition.
If you need to lower body fat, my advice is to establish a low-calorie period in periods away from competitions and in the off-season.
In the phase of the year close to competitions and more intense training periods, I recommend instead of being in a normocaloric diet. In hypercaloric if the goal is to optimize muscle masses!
Naturally it is a very general discussion, because everything always depends on who is in front of us.
It is known that diet and training go hand in hand, but many kids think they suffer from "cutting" some things from the menu. We know your approach is different…right?
Exact! As I said at the beginning, if there are no health reasons, there is no reason to cut back on foods and make the diet plan rigid.
The flexible approach is the winning and lasting one, which is why I have always included foods that are often mistakenly considered forbidden in my diets!
Guys, if you want more information, you can contact Dr. Francesco Ragone through his site or on its social channels – Facebook o Instagram -.