crossfitters! Have you marked it in your calendar yet? No? Why 23 and 24 September are the dates on which Rugby Parma will transform on the stage of a fascinating and long-awaited event on our sports scene: the Parma4Games!
And don't think that we at CrossMag could miss this event! In this article you will find some previews that we have snatched directly from the three protagonists of this great competition: Filippo, Pietro and Max.
Make yourself comfortable, because we are ready to reveal all the succulent details that will make this weekend unforgettable (but also physically destructive).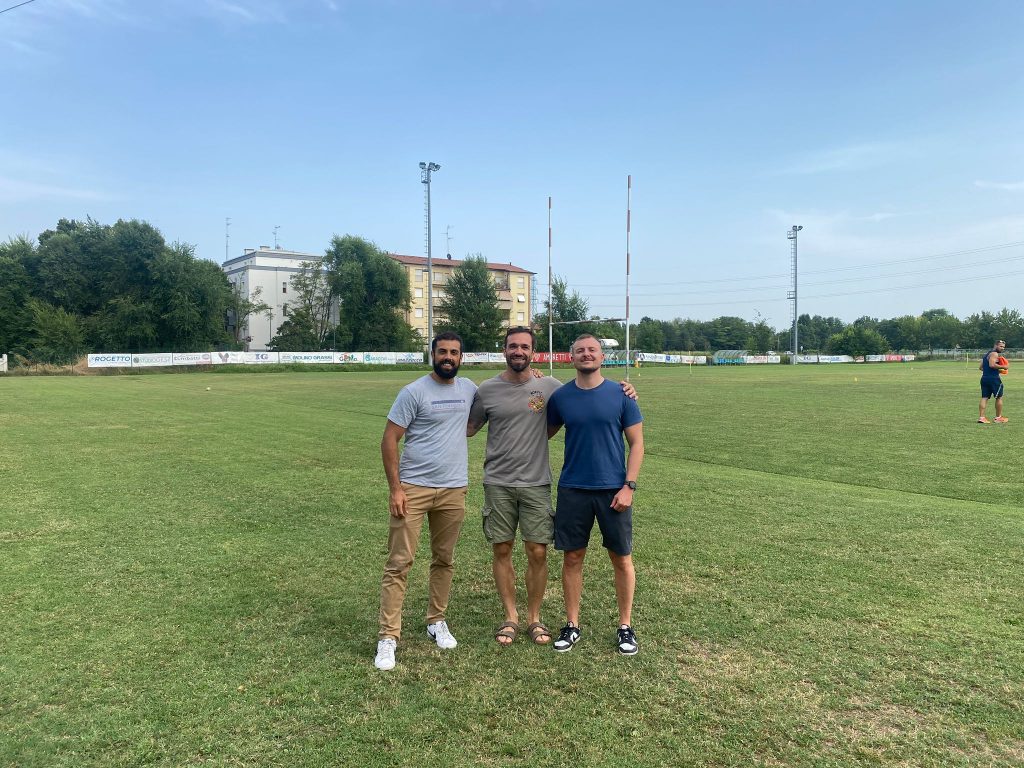 Technical info
Event name: Parma4Games
Social page: @parma4games
Which categories in the competition?
Team MMMW Elite
Team MMMW Regular
MMMW Experience team
Team MMMW Master+150.
When will? The 23 and 24 September 2023
Where is it?? At the Rugby Parma field.
Who are the partners and sponsors? Judge rules, Gladius Europe , Arsera_srl, Ottica Zambrelli, Box Factory Lab, Gjav, Daria Sasanelli, Judge_it, Fit Squad Action, Rewell, Banca Mediolanum, Gelateria Caribi's, GommaFit and CrossMAG 😉
Challenge Accepted: Parma4Games Enter the Game!
Imagine gathering the best athletes from every corner of Italy and comparing them in an arena without equal.
Well, Parma4Games are exactly that!
With its particular format, which involves teams of 4 athletes, this event has the simple objective of shaking the foundations of Rugby Parma.
It doesn't matter if you are a training veteran or if you are just taking your first steps in the world of fitness, Parma4Games will make you feel like a champion.
The Magic Trio behind the scenes
There is no race without a team of masters to organize everything, and we were lucky enough to spot it the trio behind the scenes of Parma4Games: Filippo, Pietro and Max.
These three adrenaline-pumping mentors are ready to blow your mind with a series of tests that will take you beyond your limits! All with the help of a special guest…
Andrea Barbotti: the coach and creator of the OnAir Program
But that's not all, guys! We took our hat off to our talented organizers for one even bigger surprise: Andrea Barbotti, the elite athlete as well as coach and owner of OnAir Program will be the technical manager of Parma4Games!
What does it mean? It means that every wod, every jump, every lift will be designed by himself. Get ready to sweat under the watchful eye of a champion, who has put his seal on every single workout that will make you get the most out of yourself!
Visualizza questo post on Instagram
Spoiler Alert: Secret Details Revealed
And now for the moment you've been waiting for: spoilers! Filippo, Pietro and Max have kindly shared some tidbits about the challenges that await you. Do you want to know them? Read the interview below!
Hello lads! Tell whoever reads us who you are, where you come from/what you do in life (… and a florin)?
Hi everyone! So, let's start with Max who is a regular visitor to the CrossFit® box, an excellent competitor and the one who will manage all the volunteers on the competition field, that is, he will be our coach, as well as being the graphic designer of the whole competition.
Then there's Pietro who is the patron of Gladius, the one who gave us the international ideas and who will take care of all the logistics during the race.
Then there's me, Filippo, who sells houses in my life and who will be the speaker during the competition, as well as having acted as a salesman and organizer of our sponsors!
A pleasure to meet you all. We are curious, how did the idea of ​​creating Parma 4 Games come about?
The Parma4Games were the natural evolution of a previous competition, both in terms of organizational and commercial development, enhancing certain aspects such as the location and bringing a normal competition to a sporting event.
But yours is a particular race. Let's start with the format: a 4-man team race and not the "usual" 2-man race. Why did you decide to step outside the box a bit?
In truth, it was originally a 3+1 race, which then evolved into teams of four.
Pietro brought the idea from his Brazilian experience and we all liked it right away, leaving the normal competitions a bit and continuing not to require online qualifications in favor of direct access.
We think it's much more fun and less stressful!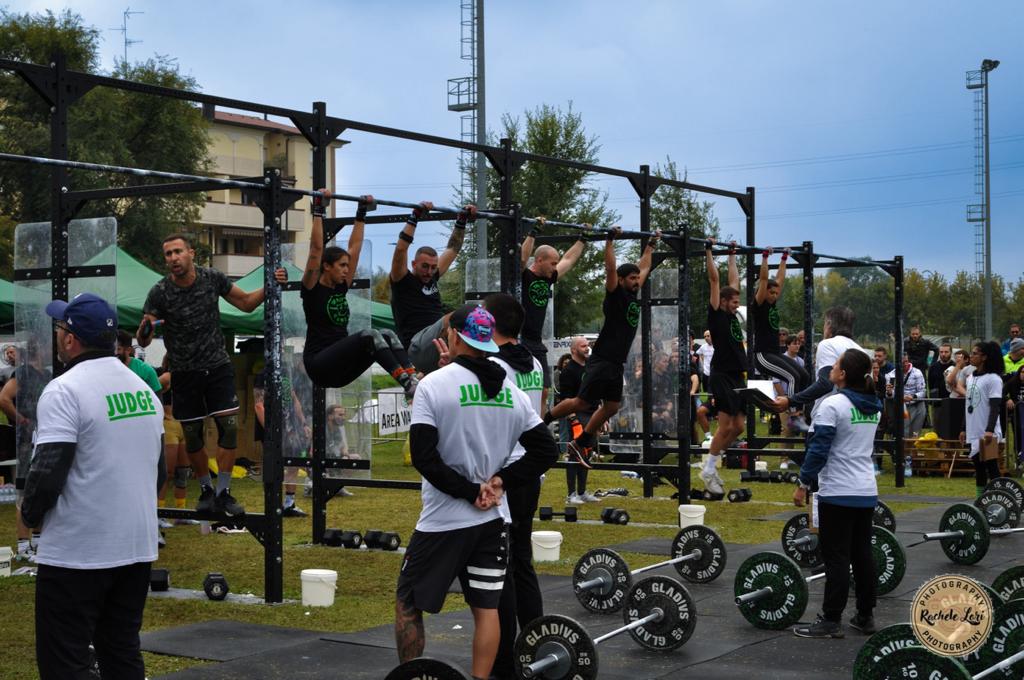 We know that you have a "special guest" who will create the wods to test the athletes at 360°: Andrea Barbotti. How was this collaboration born?
We immediately thought of Barbo because, in addition to being a friend and one of the best competitors in Italy, he has a long experience in the Crossfit world. And then, which is no small thing, he immediately proved to be a very helpful person!
Still on the wod theme: how many will there be? Will we see any particular skill or are you more old school?
For now we are on the six scores for everyone with composite wods too, we will put various skills, nothing strange, but new things and little used in the other races.
But above all, we will test the participants on every aspect, in this case Andre (Barbotti) has really outdone himself!
We are curious to find out the location where the athletes will compete. What can they expect?
The location is a rugby field of over 2000 m², with a relaxation area and adjacent shaded park, a vendor area on the side and an excellent restaurant that will serve as hospitality with fit dishes for the athletes.
Obviously free public area with bar where you will also find sandwiches and drinks!
Is there anything new for this edition? Have you made any changes since last year?
Certain! We have a competition field with double rigs: facing each other for greater show and visibility. In the interval there will be a performance by the Pole dance school.
Then there will be more news, but we can't reveal them at the moment 😉
Will there be a cut for the final? And are there prize pools for everyone?
Contrary to what everyone expects: there will NOT be a cut for the final! Any other news? Prize money for all winners! You are ready??
We do! And can't wait to see you all on the Parma4Games floor? See you on September 23-24 at Rugby Parma guys!