All boxes have their own rules; you usually find them in a manual, sent by email, written on a blackboard or on the walls, but the most important rules are the unwritten ones.
We all expect them to be followed and respected, even if some are only learned over time. Even for CrossFitters it's just the same!
To avoid embarrassment, especially for newbies, we come to your aid with rules of etiquette (unwritten) of CrossFit®:
Put away the things you used
Pretty obvious, huh?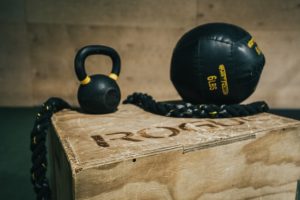 There is nothing more boring than finding forgotten weights or rubber bands on floor after a lesson.
Time and space are precious in a CrossFit® class, and no one likes to waste them on fixing other people's mess.
So, we do everyone a favor and make the coaches proud by fixing the equipment that was used in wod.
And if you want to do more, help your partner put away their things. An extra help makes the work lighter.
Do not drop the bar when you remove the discs
The correct way to do this is to lift the bar and slide the discs out, and then rest it on the floor. And don't drop it!
This could cause damage to the bearings, an essential part of the tool. Have you ever wondered how much it would cost to replace one?
If you've sweated, bled, spat, or smeared your equipment, clean it up.
Besides being a hygiene rule, it is not a pleasant feeling to touch a wet medball or use an AbMat that has been in direct contact with someone's sweaty skin.
Always use the paper with the cleaning spray to thoroughly clean everything you have used or touched.
Don't steal other people's equipment
When you get ready for a Chipper (or any other WOD that requires different tools), try to organize things in a way that makes them more accessible as you go through the workout.
This also applies to your place in the rack, especially if you have to use the rubber band. In fact, if any pundits use your medball or your seat on the bar in the middle of the WOD, they're sure to annoy you.
And this is a sure gaffe in CrossFit®!
Do not be late
Maybe a minute or two is acceptable, maybe.
But in some boxes there are penalties for those arriving late. Others simply do not allow the latecomer to take the class if it has started more than 5 minutes ago.
Remember: the box is not a normal gym, where you can train whenever you want. The box has a schedule for lessons, people pay a lot and want to follow an education and training program.
It's not nice to be smart thinking you can arrive when you want. Rather wait for the next class and respect your classmates and coaches who are always on time.
Pay attention when the Coach gives instructions
It doesn't matter if you've been doing CrossFit® for 1 month or 5 years.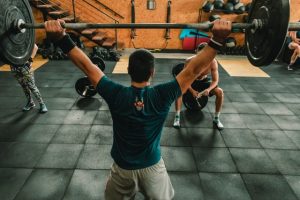 It is disrespectful to have other conversations or take care of your own business when the Coach tries to instruct the whole class.
Maybe you know all the moves, but not everyone knows them. Be patient and let everyone benefit from the knowledge of the coaches.
You might even learn something new!
Don't talk to others in the middle of the WOD
If the conversation forces you to pause in rhythm and concentration, it is best to wait for the timer to stop.
If you are not working out and you call a friend who is sweating there you distract them and waste everyone's time. And believe me, it happens very often.
If you borrow a buddy's equipment, return it when finished
Has anyone ever asked you for shoulder pads or the LPO belt and never returned it or even lent it to someone else?
Well, that's not nice. Don't be a pain in the ass and return things as soon as you're done using them!
Do not move the magnesium bucket during the WOD
Magnesium is crucial in some WODs, especially for protect your hands and avoid making them "open".
Buckets are placed in strategic places to facilitate access for as many people as possible during the lesson.
Respect the space of others
This is crucial for the safety and concentration of athletes.
If anyone is preparing for one snatch particularly heavy, do not walk near it.
If it were necessary to drop the bar, no one wants to see the bar hurting someone because they are too close.
Spaces must always be respected, even if you have finished your WOD and want to support a friend, find the right distance!
We have activated a lot of discounts on Amazon: from 30 to 70% on all sports categories! It's all on our dedicated channel

SUBSCRIBE HERE TO THE TELEGRAM CHANNEL