There is a word that - in theory - marks the boundary between "playing" and "being serious". Between cazzeggiano and professionalism. Between "Let's see where I arrive, and let's hope not to hurt myself in the meantime" a "Games 2021, I'm coming".
This word is programming.
What it means to program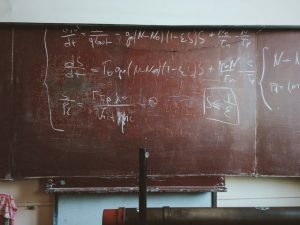 Programming means exclude the random component and generally do it yourself from the sequence of training sessions, to get to "squeeze" the best from the potential of an athlete.
This has always been extremely evident in the "classic" disciplines like powerlifting and weightlifting, and slightly more subtle in bodybuilding - but still fundamental. In particular for powerlifting they were the great masters (see Westside, but before that the Russians) to make us understand that it is not enough to add weight on the barbell day by day to get somewhere, but we must "Swing" between cycles of strength and cycles of volume - to make it simple - to get the best without getting hurt.
And in CrossFit®?
CrossFit® programming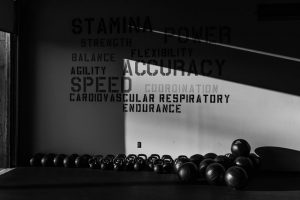 In our beloved discipline, programming… is there. Or at least there must be, despite the "randomness" that dominates the concept of Workout of the Day.
Let's try to go in order.
1 - CrossFit® lacks a repetitive card: whoever approaches this sport must forget the crumpled and sweaty sheet to put away at the end of training in the special binder, regularly positioned in the reception area of ​​the weight room.
Two key points arise:
although apparently chaotic, WODs result in measurable performance (number of rounds, time, rep ...)
the body has no way to get used to the same movements, so it is slow to trigger the mechanism of diminishing returns (ask anyone who has been weightlifting for 10 years, how long does it take them to add a pound to the bar ...)
2 - that is, it does not mean that programming is not necessary
This because CrossFit® acts on three contemporary areas:
Metabolic conditioning
Gym
Weightlifting
Each of these elements must be trained within a training cycle, in order to ensure - as well as variety - the completeness of training.
According to CrossFit Journal, an example of a 12-day cycle would therefore be composed as follows:
Day 1 - Conditioning
Day 2 - Gymnastics + Weightlifting
Day 3 - Conditioning - Gymnastics - Weightlifting
Day 4 - Rest
Day 5 - Gymnastics
Day 6 - Gymnastics + Weightlifting
Day 7 - Gymnastics + Weightlifting + Conditioning
Day 8 - Rest
Day 9 - Weightlifting
Day 10 - Weightlifting + Gymnastics
Day 11 - Weightlifting - Gymnastics - Conditioning
Day 12 - rest
3 - the scalability of WODs to make the intensity of the days gradually higher.
Are there specific programming methods?
Sure. There are several, although it is worth giving a warning: keep an eye on the source of the programming method.
1 - My garage coach takes care of it. Perfect. Assuming that your coach is competent in programming in macro, meso and microcycles, here too we have different behaviors:
the coach really knows how to program
the coach buys the CrossFit® programming, and applies it religiously
the coach buys the programming and modifies it with sensitivity regarding the level of his students
the coach takes WOD at random from the Instagram profiles it follows, trying to patch up a decent program
as above, but the coach also takes psychedelic substances and then comes out with a programming that to define "a f ** k" is an euphemism
2 - do it yourself, and then ...
can you find a serious and reliable programming method, possibly written by an expert. For example, if you are a powerlifter you know that everything from Westside or Jim Wendler is gold, and you can trust it.
the apps. A complex discussion should be made on these. Take Comptrain, which offers a complex spectrum of options for writing a complete schedule, complete with "extras" such as personalized workouts and content to work on the mindset. Clear, you pay. But the question is another: you really need all these frills, or would it take less?
It would not be enough for example a "backbone" in reliable cycles, adjusted to your level by a coach who "understands"?
I leave you with this idea (and I expect your opinion in the comments).
We have activated a lot of discounts on Amazon: from 30 to 70% on all sports categories! It's all on our dedicated channel ????
SUBSCRIBE HERE TO THE TELEGRAM CHANNEL