Le protein I am one of three macronutrients fundamental for our body; the name "protein"Comes from the Greek word"proteosWhich means primary or first place.
They consist of amino acids which come together to form long chains; you can imagine proteins as a series of pearls in which each pearl is an amino acid.
There are twenty amino acids which help form the thousands of different proteins in the body.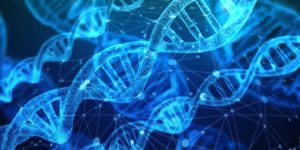 Let's discover the 9 main functions of proteins for our health:
GROWTH AND MAINTENANCE
The body needs protein for growth and maintenance of fabrics.
However, the protein of the body are in a state of constant rotation. Under normal circumstances the body breaks down the same amount of protein it uses to build and repair tissues, at other times it breaks down more proteins than it can create, thus increasing the body's need: this occurs during illness, pregnancy and breastfeeding, recovery from injury or surgery and for athletes.
BIOCHEMICAL REACTIONS
Enzymes are proteins that aid in the thousands of biochemical reactions inside and outside cells; bodily functions that depend on enzymes include:
Digestion
Energy production
Blood coagulation
Muscle contraction
MESSENGERS
Some proteins are hormones, which act as chemical messengers for communication between cells, tissues and organs; they are produced and secreted by the endocrine glands and are grouped into three main categories:
Proteins and peptides: amino acid chains (from a few to several hundred)
Steroids: produced from fatty cholesterol; sex hormones (testosterone and estrogen are steroid based)
Amines: are made up of single amino acids that help produce hormones related to sleep and metabolism
STRUCTURE
Some proteins are fibrous and provide cells and tissues with stiffness; these proteins include keratin, collagen and elastin, which help form the connective structure of many parts of the body.
Keratin: structural protein found in hair, nails and skin
Collagen: structural protein of bones, tendons, ligaments and skin
Elastin: much more flexible than collagen, this protein allows tissues to return to their original shape after stretching and contractions
CORRECTION OF PH
They play a vital role in the regulation of concentrations of acid and bases in blood and other bodily fluids; a Constant PH as even a slight change can be harmful or potentially fatal.
BALANCING OF FLUIDS
They regulate the body's processes to maintain fluid balance; albumin and globulin help maintain the body's fluid balance by attracting and retaining water in the blood.
IMMUNE HEALTH
They help to form immunoglobulin or antibodies to fight infections. Antibodies are proteins in the blood that help protect the body from viruses and bacteria.
Once produced against a particular virus or bacterium, cells never forget how to produce them.
TRANSPORT AND WAREHOUSE
Proteins carry substances through the bloodstream into and out of cells; the substances carried include nutrients such as vitamins, minerals, XNUMX/XNUMX cup sugar, cholesterol and oxygen.
Proteins also have storage roles; ferritin, for example, is a storage protein that stores iron.
ENERGY AREA
Proteins they also provide energy to the body; they contain 4 calories per gram, the same amount of energy provided by carbohydrates (fats have 9 per gram).
The last source of energy used by the body is precisely that deriving from proteins since this precious nutrient is used for many functions.
Carbohydrates and fats are better suited for providing energy, as the body maintains reserves for use as fuel.
And did you know their functions? Let us know in the comments and also follow us on our Telegram page

SUBSCRIBE HERE TO THE TELEGRAM CHANNEL