Rather, here's what you don't need to train powerlifting style at home:
you don't have to have parquet
you must not have glassware and other trinkets dangerously close to the edge of the shelves
you must not have partners, parents or grandmothers who fear for the safety of the lumbar section of your spine
Come on, seriously: let's start build this home gym by powerlifter!
What is powerlifting?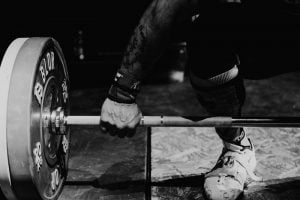 It is a sporting activity, a discipline of the mind, a religion. It is deceptive simplicity, because while it is true that movements and training styles are basic, there is the fact that programming in cycles requires some care if you want to progress. And it's balm for the soul, because ... well: because the ceilings.
It is also a nice release, the kind that put you "in the zone", force you to focus on the next training session (or the next attempt at PR), and give you great, great satisfaction.
The lifts of the powerlifter
The ultimate goal of the PL is strength, and its demonstration. In powerlifting, you compete on three lifts: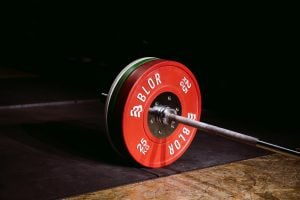 This means that the bulk of your training session will revolve around these exercises, and their complementaries and accessories.
In a nutshell: like the "dinosaurs" of the old school, you can build your own amateur powerlifter career with only the three fundamentals… but that to do a complete job - both performance, functional, and body construction - something else is also needed.
In addition, if you have aesthetic purposes as well as strength, you can think about giving yourself to powerbuilding: an interesting cross between PL and bodybuilding.
What you need to train
I go to bulleted list, that we understand each other better.
il sacred barbell, with related set of discs o bumper plate, and the collars. The relationship between powerlifter and barbell is what there is between two buddies, so choose it well. For discs or bumpers, choose freely. Note that you will not drop the barbell as often as you drop it in the CF, so cast iron is a good choice too.
a rack. While a support for the squat may be enough, I recommend that you turn in the direction of the complete power racks: they have adjustable safety devices (also excellent when doing flat bench presses), the pull up bar, and often also the adaptations to mount lat machines or cables.
flat bench (better if tiltable). Remember that when you choose it, the "maximum load" it can support must also include your weight (preferably in the bulking phase 😉).
platform: by platform I mean a surface capable of protecting the floor from the presence of the balance wheel, and from emergency drops. They can fit i mat soft for gyms, perhaps reinforced with a couple of wooden planks for the "deadlift" area
This is the minimum (and tight) endowment. However, there is a very long series of equipment that can
make your home gym more complete, see under dumbbells and kettlebells, but not only
allow you to do mobility and stretch, as well as lift rough weights e
make your cave pleasant to use.
For the latter, you should know first what you need.
Anyway, we have activated a lot of discounts on our Telegram Fitness & Sport channel: from 30 to 70% on all sports categories! Find it all here ????