What
Zinc is considered an essential nutrient; this means that our body cannot produce or store it so we have to get it through nutrition and supplementation.
Zinc is needed for numerous processes in the body:
Gene expression
Enzymatic reactions
Immune function
Protein synthesis
DNA synthesis
Wound healing
Growth and development
It is found naturally in many animal and plant foods; foods that do not naturally contain it such as breakfast cereals, bars and baking flour are often fortified with synthetic forms of zinc.
What is
Zinc is a vital mineral that the body uses in many ways; it is the second most abundant mineral in the body after iron and is present in every cell.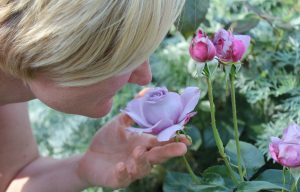 This mineral is needed for over activity 300 enzymes that help the metabolism digestion nerve function and many other processes; it is crucial for skin health, DNA synthesis and protein production.
Furthermore, the growth and development of the body depend on zinc due to its role in cell growth and division; it is also necessary for the senses of taste and smell; deficiencies in this element can reduce the ability to taste and smell.
Health benefits
Zinc has numerous health benefits:
Strengthens the Immune System: Deficiencies can lead to weakened immune responses
Accelerates Wound Healing: Used in the treatment of burns, ulcers and other skin injuries
May reduce the risk of some age-related diseases (pneumonia, infections, macular degeneration)
Can Help Treat Acne: Zinc can reduce inflammation, inhibiting the growth of bacteria and suppressing the activity of oil glands
Reduces inflammation
Zinc deficiency
Although severe deficiency is rare, it can occur in people with rare genetic mutations, infants who are breastfed by women with deficiencies, alcohol dependence, and taking immunosuppressive drugs.
Symptoms of a severe deficiency include:
Compromised growth and development
Delayed sexual maturity
Skin rashes
Chronic diarrhea
Impaired wound healing
Mild forms of zinc deficiency are more common, especially in children in developing countries. Since zinc deficiency damages the immune system, increasing the chances of infection, zinc deficiency is believed to cause 450.000 deaths in children under 5 each year.
The people most at risk of zinc deficiencies are:
People with gastrointestinal diseases
Vegans and vegetarians
Pregnant and breastfeeding women
People with sickle cell anemia
Malnourished people
People with chronic kidney disease
People who abuse alcohol
dosage
The recommended daily dose is 11 mg for adult men and 8 mg for women. Pregnant and nursing women should consume 11 and 12 mg per day respectively.
Unless a medical condition hinders absorption, the recommended daily dose should be easily achieved through food.
Foods higher in zinc include: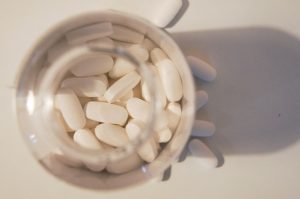 Crustaceans and fish
Meat (beef, pork, lamb)
Poultry (chicken and turkey)
Legumes
eggs
Whole grains
Vegetables (mushrooms, cabbage, asparagus, beetroot)
Are you getting enough zinc? Let us know in the comments and remember to follow us on our Telegram channel

SUBSCRIBE HERE TO THE TELEGRAM CHANNEL