In recent years, the world of food has witnessed a growing attention towards a healthy and balanced lifestyle. A The trend that has taken the dessert world by storm is "nice cream," a variation of traditional ice cream which has gained great popularity on the web due to its delicious goodness and health benefits.
Let's discover together the secret of this good and healthy ice cream!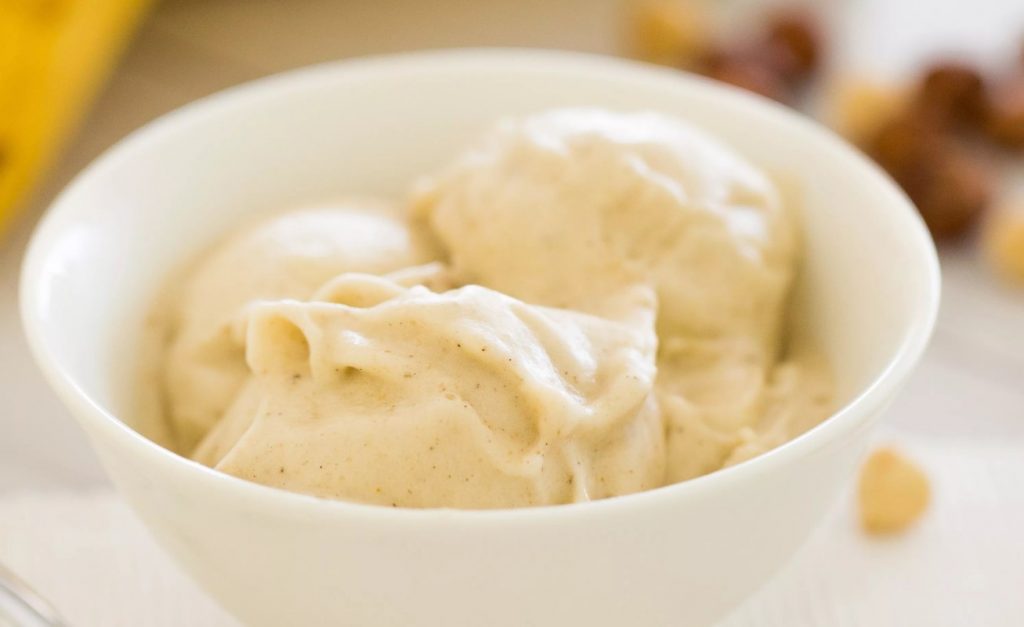 What is nice cream?
The term "nice cream" was originally coined to describe the fluffy cream-like dessert obtained by blending pieces of frozen bananas (but also other fruit).
The peculiarity of this delicacy lies in its simplicity: no lactose, no added sugars and no artificial ingredients; this makes it suitable for those on a vegan, vegetarian diet or who simply want to avoid dairy products and refined sugars.
How do you prepare the nice cream?
The preparation of the nice cream is quick and easy; just cut the fruit into small pieces and freeze it for a few hours or overnight. Once the fruit is well frozen, it comes blended until obtaining a creamy and velvety consistency similar to ice cream.
If you like, you can also add ingredients such as peanut butter, cocoa powder, chocolate flakes, nuts or seeds to add a crunchy note.
Benefits
This delicious dessert not only delights the palate, but also offers many health benefits:
Since the base consists mainly of fruit, the nice cream is full of essential vitamins, minerals and antioxidants for the well-being of the body. Furthermore, being devoid of lactose, is easily digestible for those who suffer from lactose intolerance.
Compared to traditional ice cream, nice cream is lower in calories and lower in saturated fat. This makes it an ideal choice for those who want to keep calories in check without giving up the sweet and creamy taste of a dessert.
Nice cream and success on the web
Much of the success of the nice cream can be attributed to social media, where thousands of users have shared their recipes and photos of this healthy delight. The photogenic and colorful nature of nice cream has captured the attention of many food bloggers and industry influencers, making it a viral trend.
Nice cream making videos have invaded YouTube and similar platforms, showing how easy it is to create this goodness at home. The interactivity of social media has also encouraged people to experiment with different flavor combinations and share their favorite variations, creating an online community dedicated to nice cream.
Our version of the nice cream
Here is a simple, basic recipe for making banana nice cream, which is one of the most popular flavors.
Ingredients: 2 ripe bananas (preferably frozen), 1/2 teaspoon vanilla extract (optional), toppings of your choice, fresh fruit, chocolate flakes, chopped nuts, grated coconut.
Instructions:
Start by cutting ripe bananas into small pieces and place them in a sealable bag or container.
Place frozen bananas in blender or high power mixer. If you want a touch of additional sweetness, you can add half a teaspoon of vanilla extract to enhance the taste.
Blend the bananas until you get a smooth and creamy texture.
At this point, your banana nice cream is ready to be enjoyed. If you want a firmer texture, you can put it in the freezer for about 30 minutes before serving.
Garnish the nice cream with your favorite toppings, such as fresh fruit, chocolate chips, chopped nuts, shredded coconut or any other toppings you like.
Serve immediately and enjoy your delicious homemade nice cream!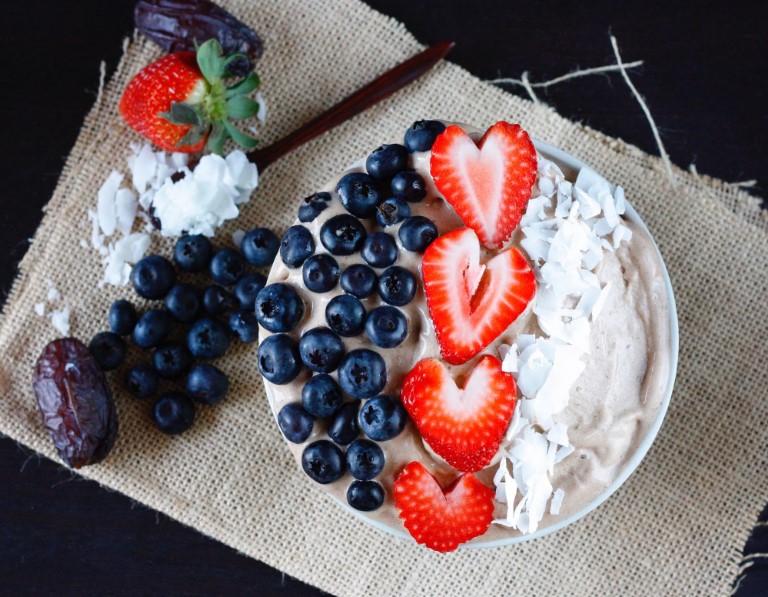 If you haven't tried it yet, let yourself be conquered by the goodness of the nice cream and join this delicious trend that has depopulated on the web.
It will satisfy your desire for sweetness without guilt and will make you appreciate the balance between health and the pleasure of taste. And you, have you ever tried the nice cream? Let us know in the comments and remember to follow us on our telegram channel
SUBSCRIBE HERE TO THE TELEGRAM CHANNEL