Le virtues of celery juice are multiple. The leaves contain Vitamin A and the stems contain different vitamins such as B1, B2, B6 and C. They are also rich in football, iron, folic acid, potassium e phosphorus.
What makes celery unique is its suor sodium content; the stems, in fact, contain mineral salts with a truly unique composition. Let's find out how to use celery to get maximum benefits!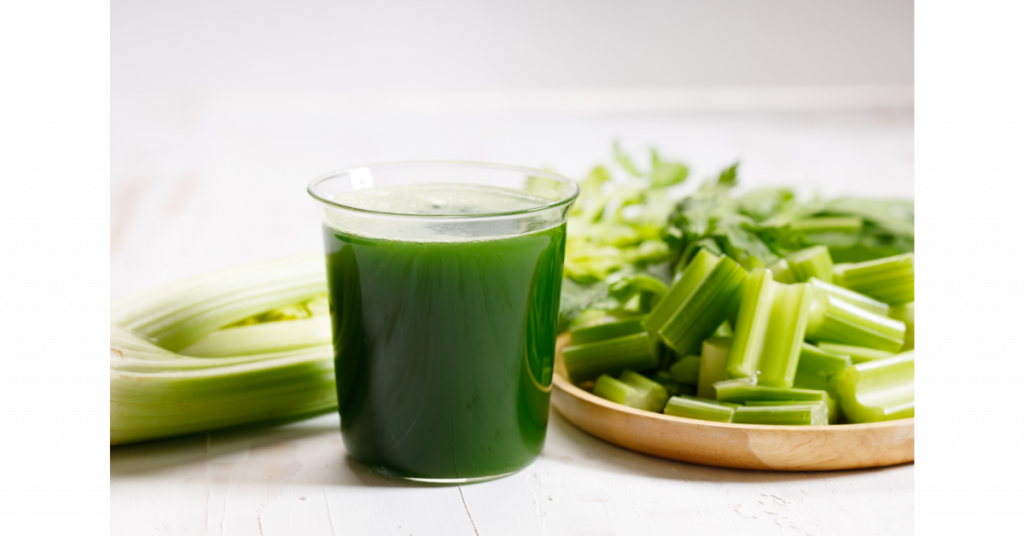 What are the benefits of celery juice for athletes?
Let's see all the properties of this juice:
hydration: Hydration is essential for optimal sports performance. Celery juice, which is primarily made up of water, can help maintain the body's water balance during strenuous physical activity, helping to prevent dehydration.
Natural electrolytes: celery naturally contains electrolytes such as potassium, sodium and magnesium. During exercise, the body loses electrolytes through sweat. Consuming the juice can help replenish these electrolytes, contributing to the maintenance of electrolyte balance and proper muscle function.
Reduction of inflammation: Athletes often experience inflammation and muscle soreness post-workout. Celery juice contains compounds with anti-inflammatory properties that can help reduce inflammation and relieve symptoms of muscle pain.
Digestive support: Celery is known to aid digestion and improve intestinal transit. A healthy digestive system is essential for optimal nutrient absorption, which in turn affects sports performance and recovery ability.
Reduction of muscle cramps: Minerals like potassium and magnesium found in celery juice can help prevent muscle cramps, a common problem among athletes.
Antioxidants: Celery juice contains antioxidants that can help counteract oxidative stress induced by intense physical activity. These antioxidants can help protect cells from inflammation and damage caused by physical stress.
When to drink celery juice?
Every morning, drink celery juice on an empty stomach. Do not mix it with other foods if you want to maintain all the benefits of celery and not alter the structure of its mineral salts.
Wait 20 to 30 minutes before eating breakfast.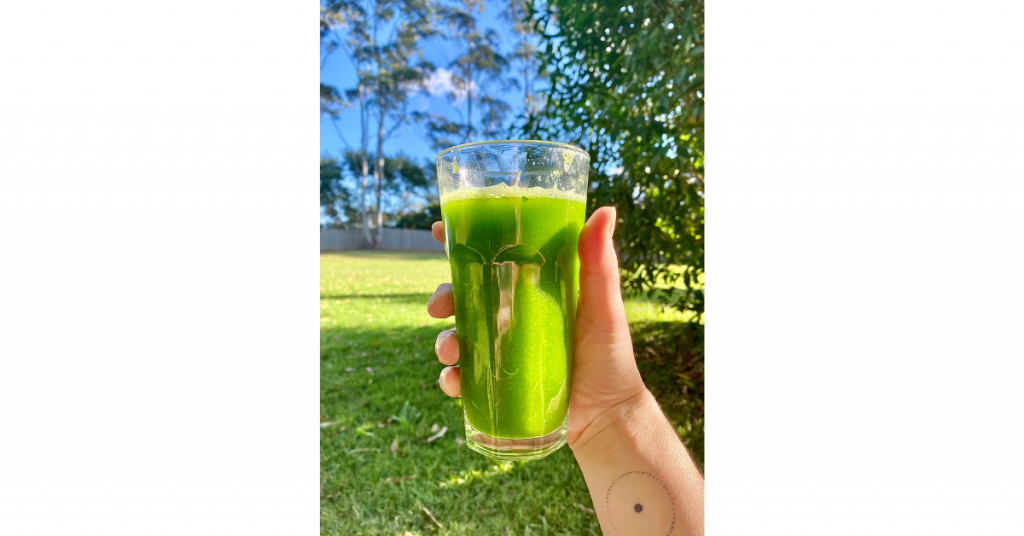 How to choose celery and how to prepare the juice?
To avoid an excessively bitter taste in the juice, choose celery carefully. It must be cpale green color and the stems should be crisp, not soft.
To see a real change, try a 3 month cure. The best way to consume celery is in the form of juice, since its fibers hinder the release of very important mineral salts.
Let's see the various steps:
Leave the leaves aside and use only the stems.
Wash them well.
Cut pieces about 8cm long.
Pass them through the juice extractor.
And voila, the juice is ready!
Drink the juice within a maximum of 10 minutes to retain all its benefits.
In conclusion
Celery juice is a drink that offers a series of health benefits. From its ability to improve digestion and intestinal balance to its anti-inflammatory and immune system-strengthening action, it is an excellent choice for anyone looking to improve their well-being.
Remember to drink it on an empty stomach in the morning to maximize its positive effects. With a 3 month cure, you may notice a real change in your energy levels and overall well-being.
And you, have you ever tried drinking this juice? Let us know in the comments and remember to follow us on our telegram channel

SUBSCRIBE HERE TO THE TELEGRAM CHANNEL
REMEMBER: OURS ARE ONLY GENERAL GUIDELINES, NO ARTICLE REPLACES THE OPINION OF A DOCTOR / NUTRITIONIST. ALWAYS CONSULT A PROFESSIONAL!