We left another behind weekend of great emotions guys! What a finale to this edition of the NoBull CrossFit ® Games.
It all happened, doping positive athletes, Covid positive athletes, injuries, some new PR, retirement announcements (Scott Panchik retired!), tears and sweat. On the Madison floor they gave their all and really excited us.
But let's go in parts:
Athletes who did not complete the race
Unfortunately this year we have had many athletes who were unable to compete until the end of the Games, such as:
Dan Bailey: 37-year-old American athlete (category 35-39) announced that he had taken Covid and therefore could not continue.
Larissa Cunha: 30-year-old Brazilian athlete (elite woman) was found positive for ostarine and was disqualified.
Team Invictus Unconquerable: here too one of the members, Deshawn Smith, tested positive for Endurobol so the team was unable to compete.
Kari Pearce: American athlete (elite woman) tested positive at Covid and could not continue her path.
Bethany Shadburne: American athlete (elite woman), unfortunately she too tested positive at Covid.
Kara Saunders: Australian athlete (elite woman) had to abandon the race for health reasons. She took the covid in the weeks leading up to the Games and she still wasn't feeling 100%, her body didn't respond well to the efforts.
Dani Speegle: American athlete (elite woman) injured her ankle in event 5 and left the competition.
Sean Sweeney: American athlete (elite man) has announced that he is not feeling well (not for Covid) so he has decided to abandon the race for health reasons.
Adrian Mundwiler: Swiss athlete (elite man) had knee problems and after some heavy wods with thusters and clean, he didn't make it.
Brooke Wells: American athlete (elite woman), she was well placed in 6th position in the standings, arrived on the penultimate day she hurt her elbow with a heavy snatch.
The podium of the NoBull CrossFit ® Games
Australian Tia-Clair Toomey, 28 years old, it is a natural phenomenon. For the fifth consecutive year ranks first at the Games: 2017, 2018, 2019, 2020 and 2021.
Tia, along with Mat Fraser, his former training partner, are rightly in the Olympus of Games history. But with a difference: in this edition he overtook the American for the number of races won: they were 33. Fraser ended his career with 29.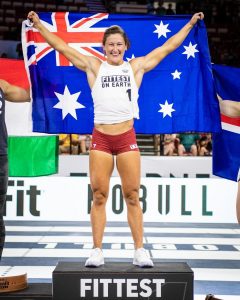 Leaderboard Woman
1st Tia-Clair Toomey
2nd Laura Horvath
3rd Annie Thorisdottir
With Fraser's retirement this year, there were so many possible winning options. Patrick Vellner almost made it, he fought until the last event but unfortunately he did not succeed.
Justin Medeiros took the title home the most Fittest on Earth. The incredible thing is that this is his second participation in the Games (last year he finished 3rd!) And now with the victory he is the youngest male champion in the history of the Games.
Leaderboard man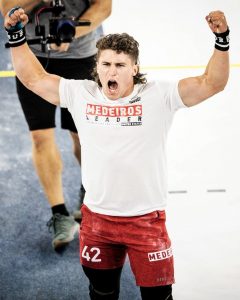 1st Justin Medeiros
2nd Patrick Vellner
3rd Brent Fikowski
Team
Il CrossFit® Mayhem by Rich Froning, Chase Hill, Andrea Nisler and Taylor Williamson they have won no less than 8 out of 13 events and have secured the scepter of champions.
This was the fifth Games in Rich's team, after four individual titles between 2011 and 2014.
In second and third place were two European teams: CrossFit® Oslo (Norway) and CrossFit® Genas (France), breaking the general American hegemony.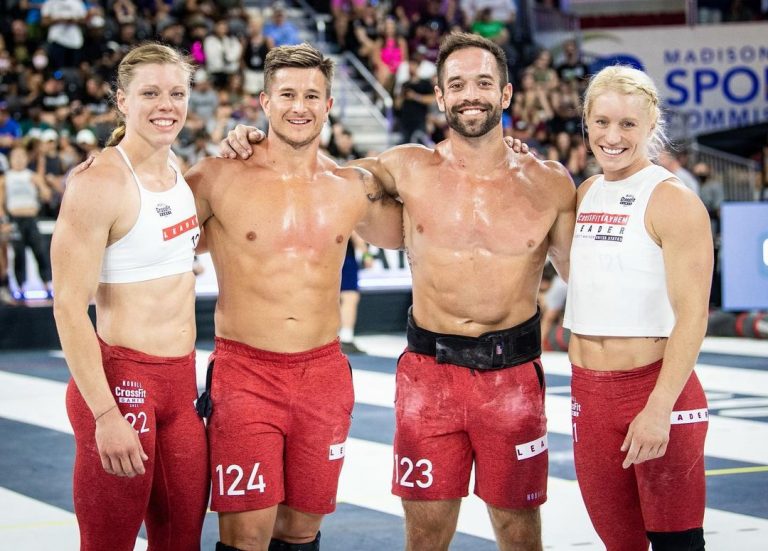 But we cannot forget the other categories as well, because there was also an Italian-style Fittest on Earth! Bernard Luzi finished first (category 50-54) and thrilled us all!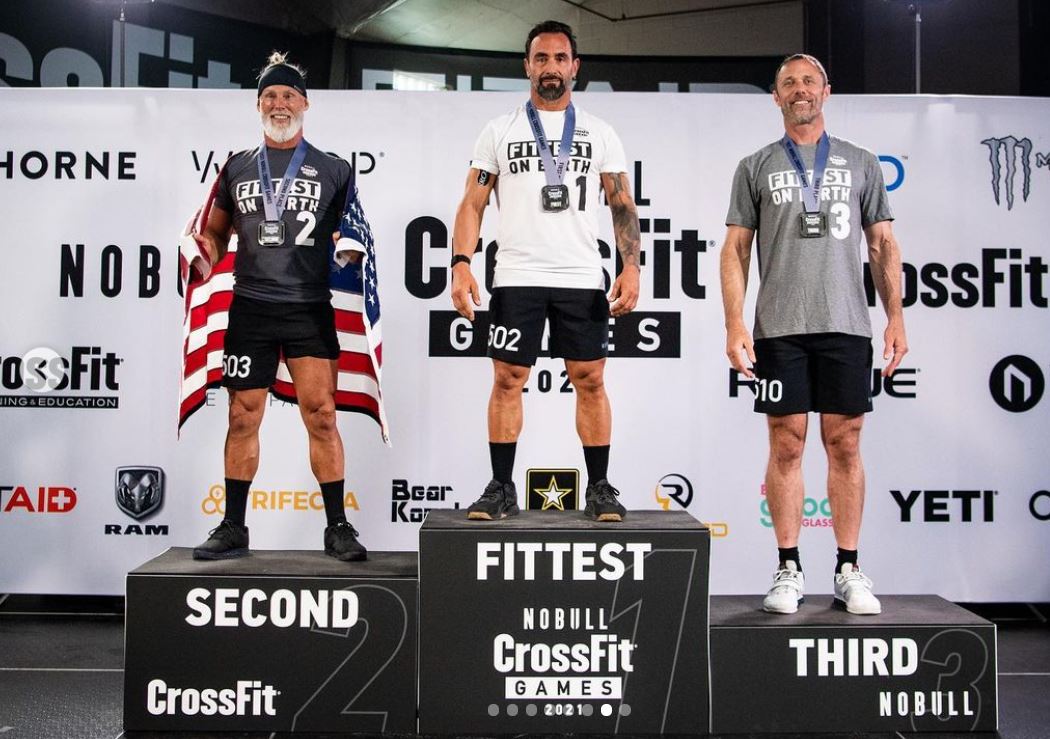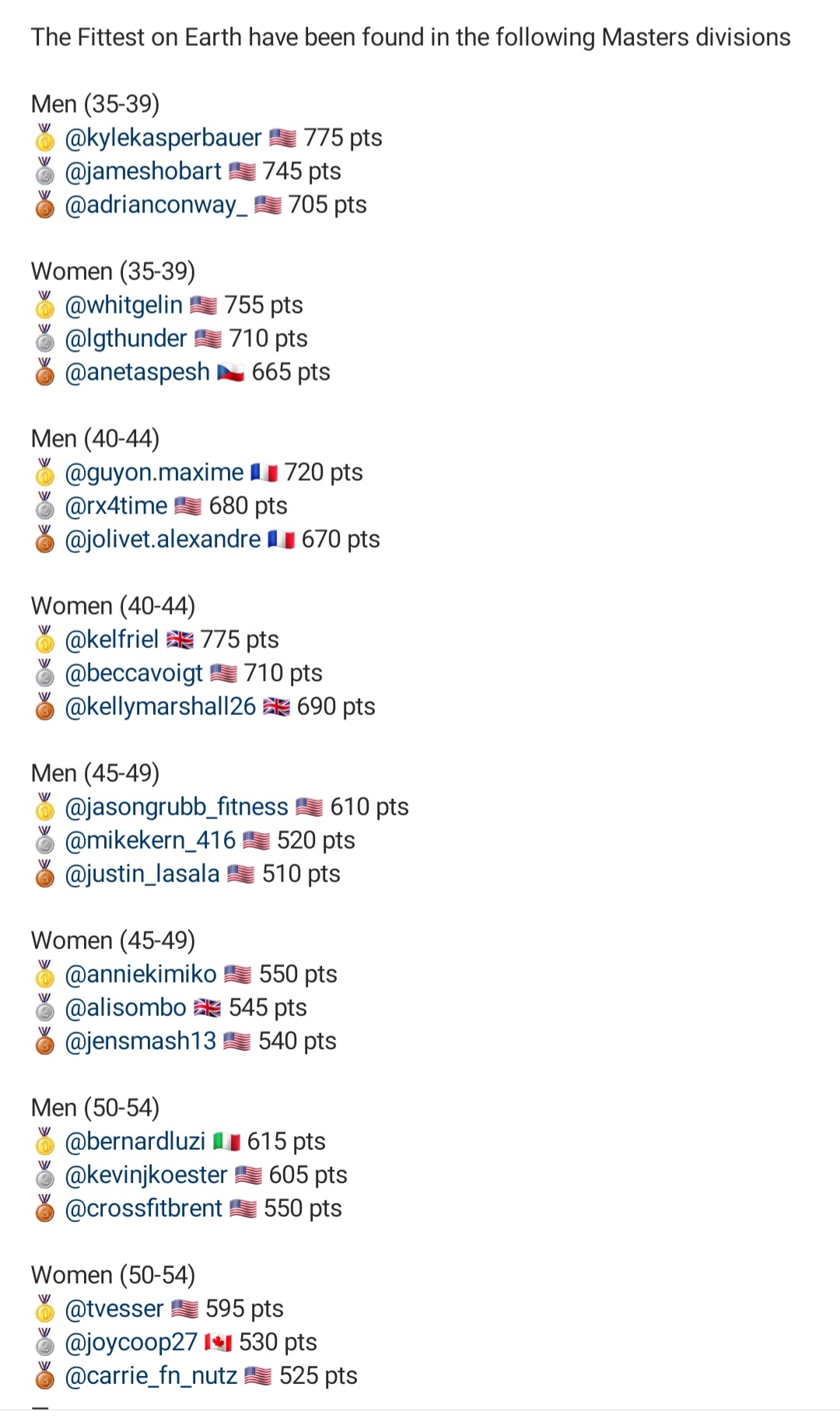 Who, on the other hand, has ssurprised this year was a South American athlete: Gui Malheiros. He finished the Games in seventh place overall, the best result for a Brazilian and Latin American athlete in history.
Winner of 3 events, including the now unforgettable 305 lbs snatch (138kg!), Gui has received the Most Improved award, in recognition of his path, ever since he was a teenage athlete!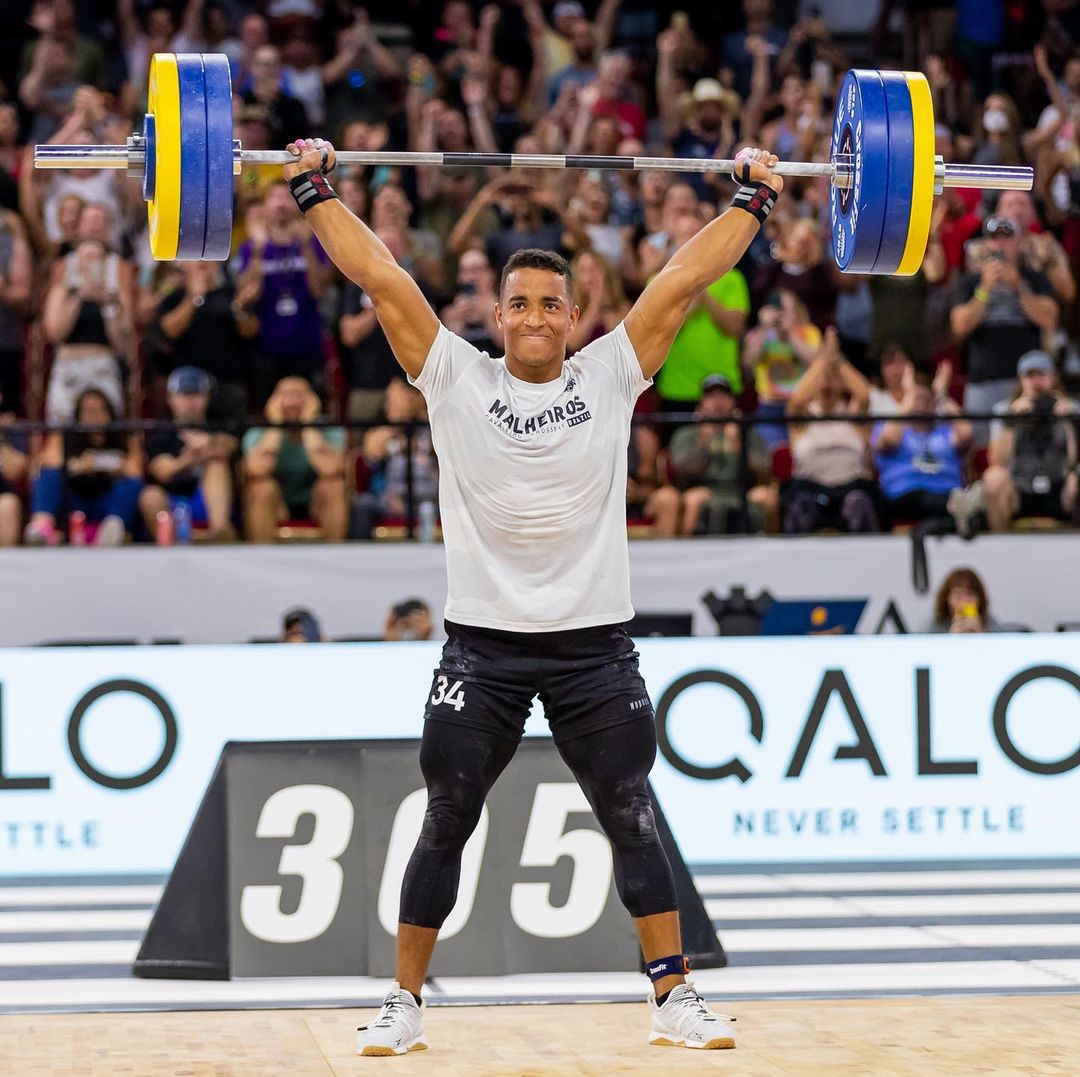 What were the WODs of the Nobull CrossFit Games 2021 final?
13 Event
A quick and cruel test: GHD, sandbag to be thrown over the hay wall and the final run carrying the yoke on the back.
Dave Castro has planned four rounds of 2 minutes each (the last was 3 minutes) to complete it. The fastest was Icelandic Bjorgvin Karl Gudmundsson, who finished in 4:41 sec.
For women, however, Tia Clair had no problem winning, immediately! He left the yoke almost to the final line from the first round, to complete the test at second round with 04:39!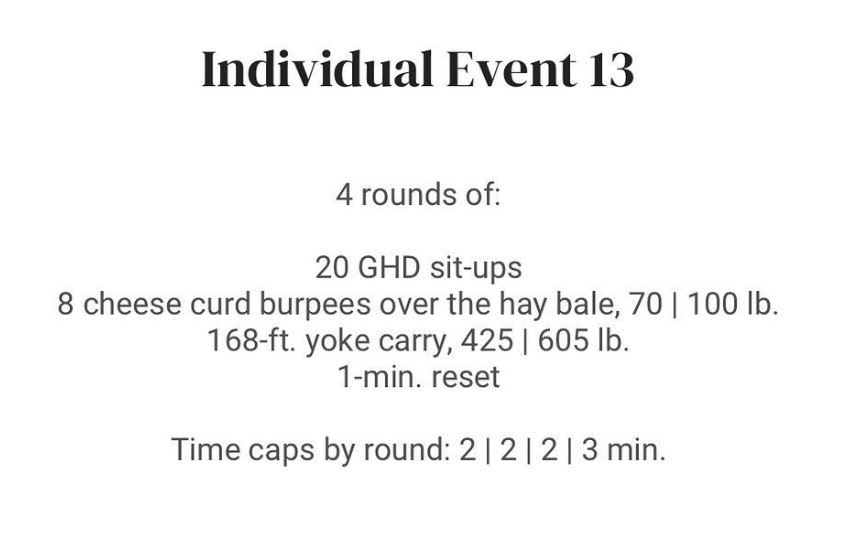 14 Event
A historic event! For the first time it was introduced the freestanding HSPU, or handstand push up without the use of walls.
Athletes had to demonstrate mastery of motor control in order not to fall. Among the men, only Patrick Vellner and Justin Medeiros finished fighting for the podium.
For women, Annie Thorisdottir and Kristin Holte did a beautiful butt. But the Icelandic athlete got the better of giving us a smile.
15 Event
Last race! A combo of row, 90 chest to bar and lunges in various forms. Justin Medeiros and Patrickk Vellner had a few points of difference, so Medeiros entered concentrated and managed to dominate the race by closing the WOD in 06:37 sec.
For women, Tia had already entered mathematically winning, but still won the battery, with an incredible time of 06:22 sec. Annie Thorisdottir made one last major effort to beat Kristin Holte to her sixth career podium, just a year after pregnancy of little Freyja. Extraordinary!