By now you already know: i Quarterfinals are the most important step towards the NOBULL CrossFit® Games 2023. After the open 2023, the best 10% of individuals, 10% of age groups and 25% of teams are invited to compete in this virtual stage, which for the elite individual were held from 16 to 19 March 2023.
During the Quarters, the athletes faced 5 WODs, which took place in three windows for the presentation of the results of 24 hours each.
From the Quarterfinals only 60 men, 60 women and 40 teams will be invited to participate in the Semifinals of North America East, North America West and Europe.
For Africa, Oceania and South America pass only the top 30 men, 30 women and 20 teams. Same goes for the age categories: 30 men and 30 women from each age group of Quarterfinals will be invited to the online semi-final specific to these categories.
Today the validation of the videos sent by the athletes to confirm the results of each event has ended and therefore our Italian elite athletes can celebrate the victory!
Who qualified for the Semifinals in Berlin?
There are many athletes who, this year, qualified for the Semifinals in Berlin. We have 7 men and 3 women who will fight hard to receive the infamous invitation to the Games!
MEN
Enrico Zeno – 10th place/ 35th worldwide
Iurii Marincenco – 29th place / 76th worldwide
Tommaso Pieri – 41st place / 105th worldwide
Emilio Rossini – 46th / 136th worldwide
Pietro Anderloni – 52nd / 126th worldwide
Emanuele Biviano – 58th / 138th worldwide
Federico Marra – 59th / 134th worldwide
Elisa Fuliano – 10th (tied with Claudia Gluck) / 22nd worldwide
Jasmine Ghilardi – 43rd (tied with Kay Wirkner) / 145th worldwide
Valentina Magalotti 57th / 189th worldwide
We were able to talk to many of them, who explained to us how they lived these past few months and their feelings about having made it!
The words of the Italian athletes who will go to the 2023 Semifinals:
Enrico Zenoni – 10th place/ 35th worldwide
" Let's say that the open is a transitory phase now. I tried to do my best workouts but there were some movements that, after the injury, I hadn't tried yet so I didn't risk too much, knowing I could easily pass the cut.
In the quarters, on the other hand, there was a little more tension because being among the European top 60 is never a given for anyone, so I did a good deload phase the days before and arrived as prepared and rested as I wanted!
In fact, I'm super happy with the result!
For the semifinals the goal is to snatch once again the ticket to Madison and maybe even the European podium, which wouldn't be bad!!"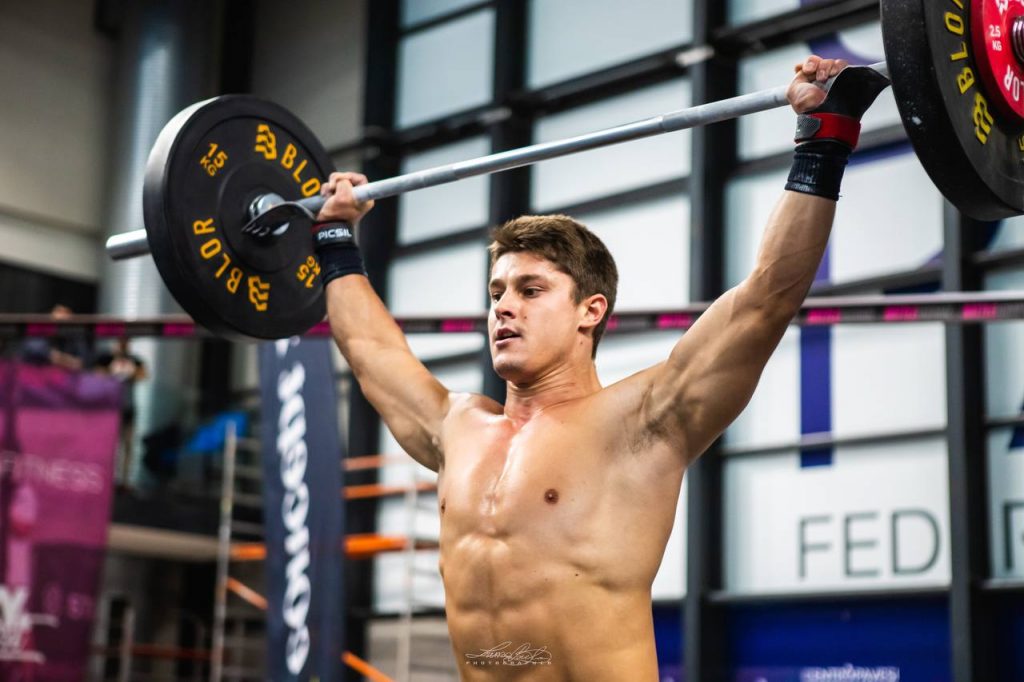 Iurii Marincenco 29th place / 76th worldwide
"I experienced the first phase of the Open quite calmly! As we all know, this is not an "important" phase for athletes aiming to make quarterfinals and semifinals, so there was no goal to be in top form for that period.
We wanted to do the workout once without any redo and focus more on preparing for the Quarterfinals. So we didn't do any kind of unloading, we did the WODs of the Open in the middle of training, which we needed, precisely to prepare for the next phase.
The quarters, guys, were much more stressful! It's a very important phase for the whole season, we had to enter the top 60 athletes in all of Europe and the level is very high, everyone is very strong!
So we took nothing for granted and tried to be precise and flawless in all 5 workouts.
Both my coach Andrea Barbotti and I were very happy and satisfied with my performance especially because I didn't have to redo any wod 2 times, except the second one where there were crossovers, which was a particular challenge!
We knew that the second time we would have improved the result a lot, therefore, the way we approached the tests was this: on Thursday we did the second wod, on Friday the first and then the third with the clean & jerk, then in the evening we did the second wod again and luckily I managed to improve the score a lot. Saturday the fourth and Sunday the fifth wod!
Unfortunately I took the penalty in the first workout, because I didn't break the parallel enough in the front squat and they changed my time from 07'30 to 08'37. Even though that wasn't a good enough score, it still allowed me to keep the positions.
For the Semifinals, the goal is always the same: what we don't say, but we all know well 🙂
Now I've taken two/three days off to recover both physically and, above all, mentally and then until early June, at the semi-final in Berlin, I have to give even more! We will try to fix a couple of things to get you in the best shape possible for that date there!"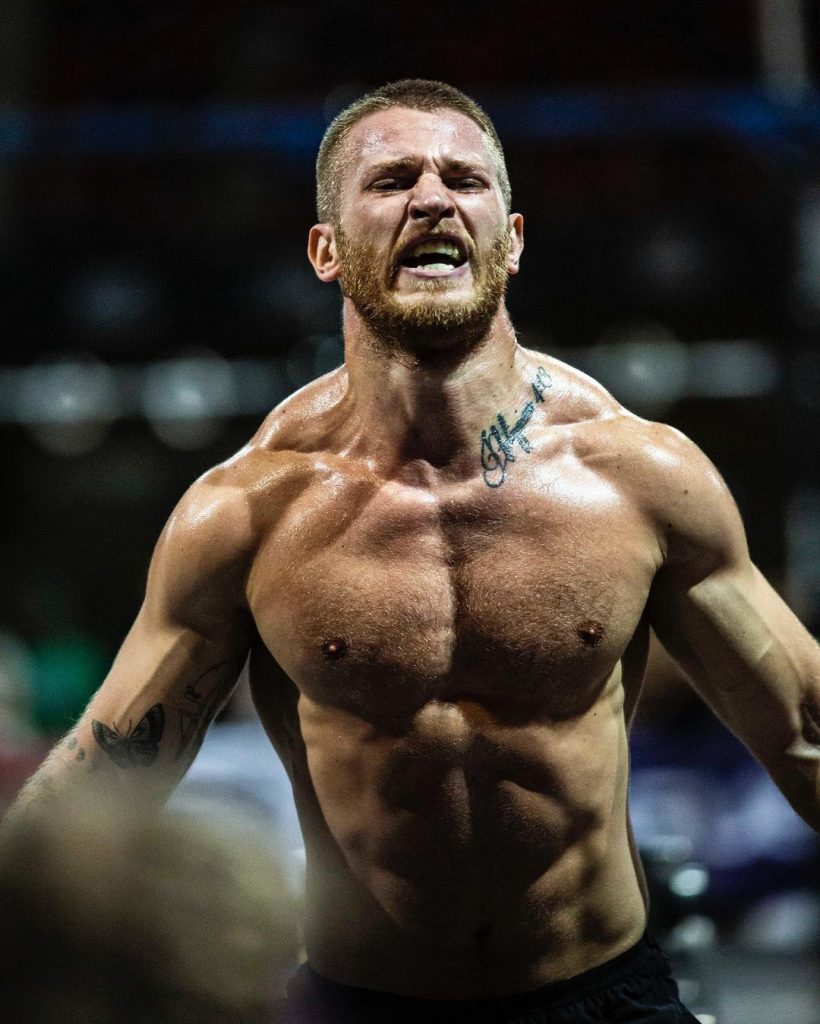 Elisa Fuliano – 10th place / 22nd worldwide
"I lived the Open peacefully, without any anxiety. I did all the workouts once and always on Saturday as a workout of the day, without getting too distracted by the programming that would have me in peak shape for the Quarterfinals.
On 23.2 I did it in Modena in the event organized by Apes Lab and I had a lot of fun; having so many people cheering me on was exciting!
The Quarterfinals, on the other hand, were a little heavier on an emotional level. We did them together with the other Elite guys of the Demantur team, there were 8 of us (4 women and 4 men) and I admit that they were 3 very eventful days where all sorts of things happened: joys, pains, injuries, but also lots and lots solidarity among the whole group, like a real family!
It was heartwarming to see how we all supported each other over the weekend! This is also thanks to Coach Teo, who managed with his immense passion to create a united and cohesive group, like I've never seen before.
As far as I'm concerned, I'm very happy with the result, which goes beyond my initial expectations. A European top 10 and a 22nd world position make me feel positive and give me energy to face the Semifinals with much more awareness than last year.
This year I am a little scared by the fact that there is only one Semifinals with 60 athletes all competing together, but, as I said, after the results of the Quarters I am very energized and I feel physically fit: this year with Demantur we have worked very well and the results confirm it.
Also, I trust in the fact that in Live competitions I always manage to pull out 110%. We'll see, in any case I can't wait to give my all on the floor in Berlin!"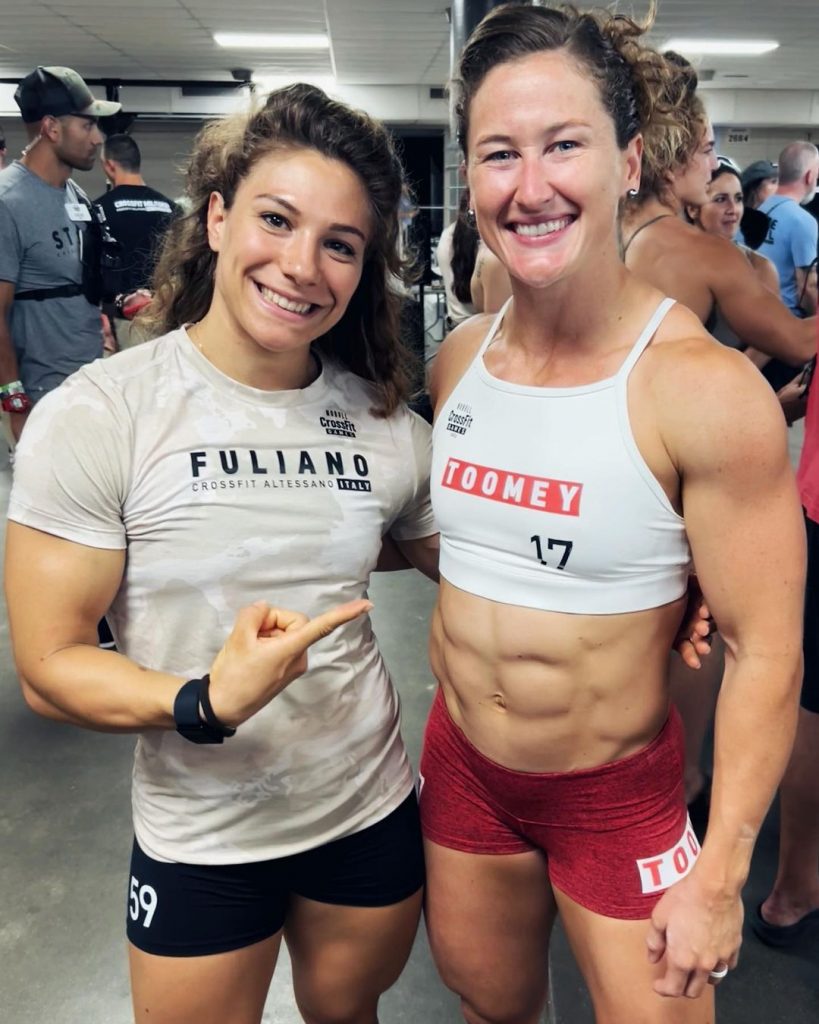 Emilio Rossini – 46th place / 136th worldwide
"I tackled the open quite serenely, knowing that the important thing was to arrive at my best on the weekend of the quarterfinals.
The quarters were incredible; Zeno and Francesca had already decided a few months ago that we would like to do them together. To understand how and where in the end we pulled together a group of friends to push hard during the weekend and so it was!
The toughest event for me was wod 4, very hard in the head (I don't like the rowing machine)! But we made it come on 😊
The semifinals have been my goal for many years, everything that comes will be more! However the intention is to do the best possible on the Berlin floor. Of course, I can't wait!"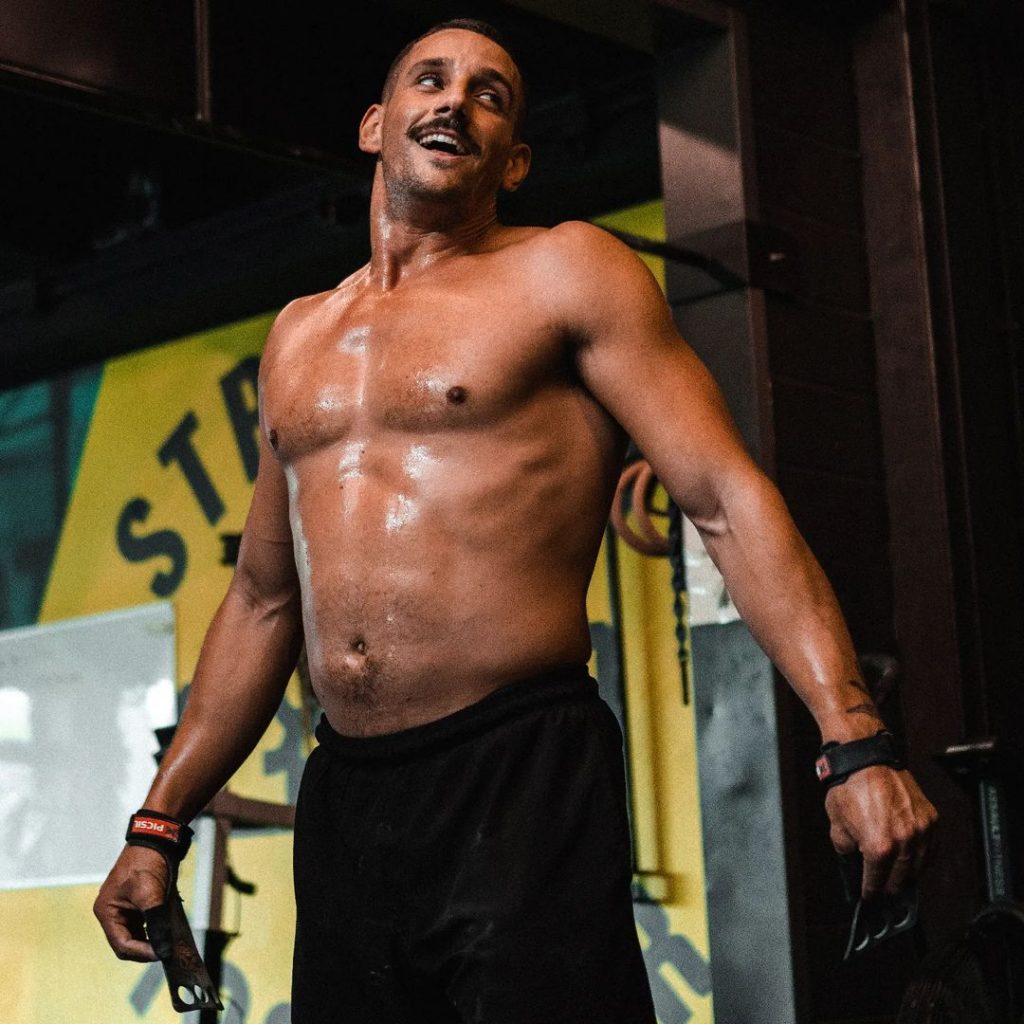 Pietro Anderloni – 52nd place / 126th worldwide
" I certainly experienced the Open and the Quarterfinals in a decidedly different way. The open are an "obligatory step" that I wanted to tackle with, let's say, carefree; I have always done the workouts only once regardless of the result.
I can't say the same for the quarterfinals. The tension was much higher and I decided to do some tests again because I wasn't fully happy with my result!
I think the only element that made me suffer the most was my head… More than physical difficulty it was the "tension" on a psychological level, knowing that 10 seconds can also mean 30-40 positions, made itself felt a little let's say.
For Semi in Berlin… what can I say? That I expect a competition with the counterc ** zi where there will be a battle from the beginning to the end!"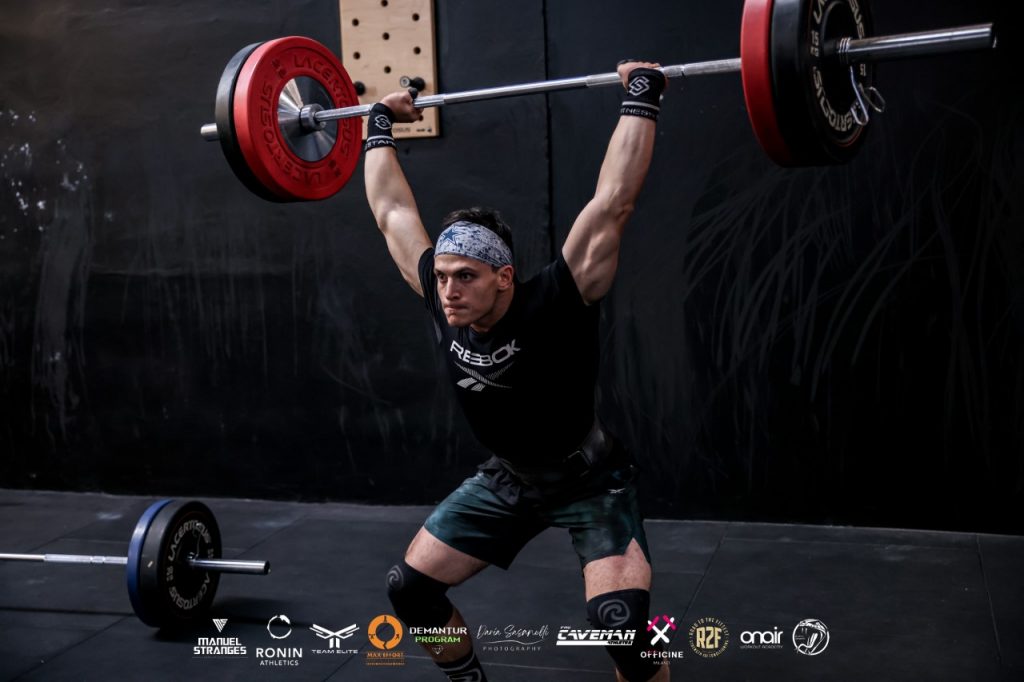 Valentina Magalotti – 57th place / 189th worldwide
"The Open are the very first step of the qualification process and I tackled them as such, fun and no stress, dosing your energy allows you not to overdo it when it's not needed.
For the quarterfinals, however, it's a different matter: I'm that funnel that narrows and, therefore, it's right to give everything and in the best possible way.
I didn't have any particular difficulties, just a little something in the skills that we could define "new"! Certainly the crossovers weren't smooth and precise, like the du we handle more often… while the hspu facing the wall weren't a problem for me. Then test 3 went particularly badly, I know the reasons and we are working on it!
However, for the semi-final I expect to recognize myself, to compete as I know I can and as I did not last year! I expect to have no regrets regardless of the outcome.
. "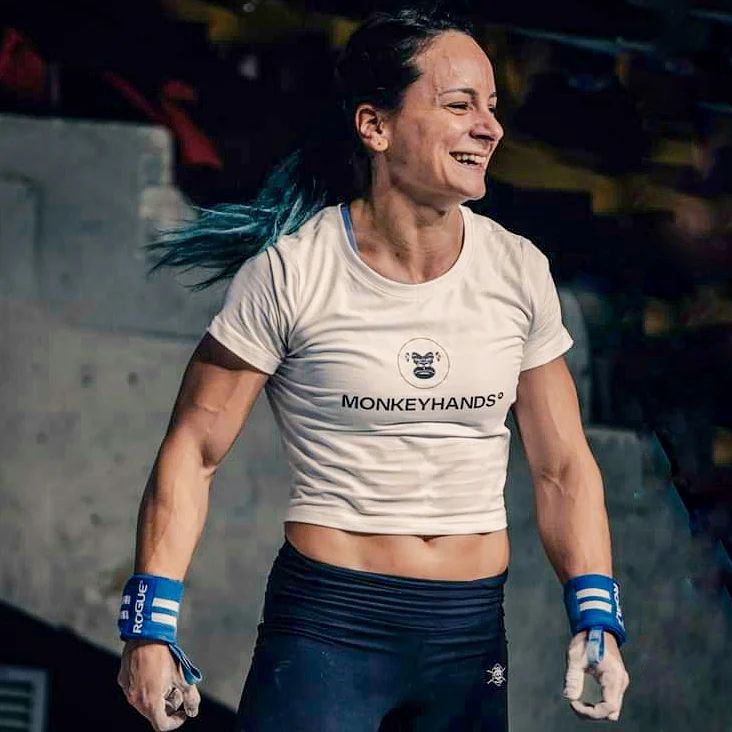 Tommaso Pieri – 41st place / 105th worldwide
"The Open and the Quarterfinals for me this year have been two incredible experiences: first in Denmark for three weeks, then in Rome for the qualifying weekend.
During the "three days" in Rome, some difficulties arose on the new exercises released: crossovers and wall facing handstand push ups. In fact, after a subdued first day (at the level of results, not performance), I had to chase all weekend.
We did well, me and the whole team present, in finding the right way out and, above all, in always keeping morale high. Looking only for the positive aspects of each performance. We will have time to analyze the negative ones in the next few days."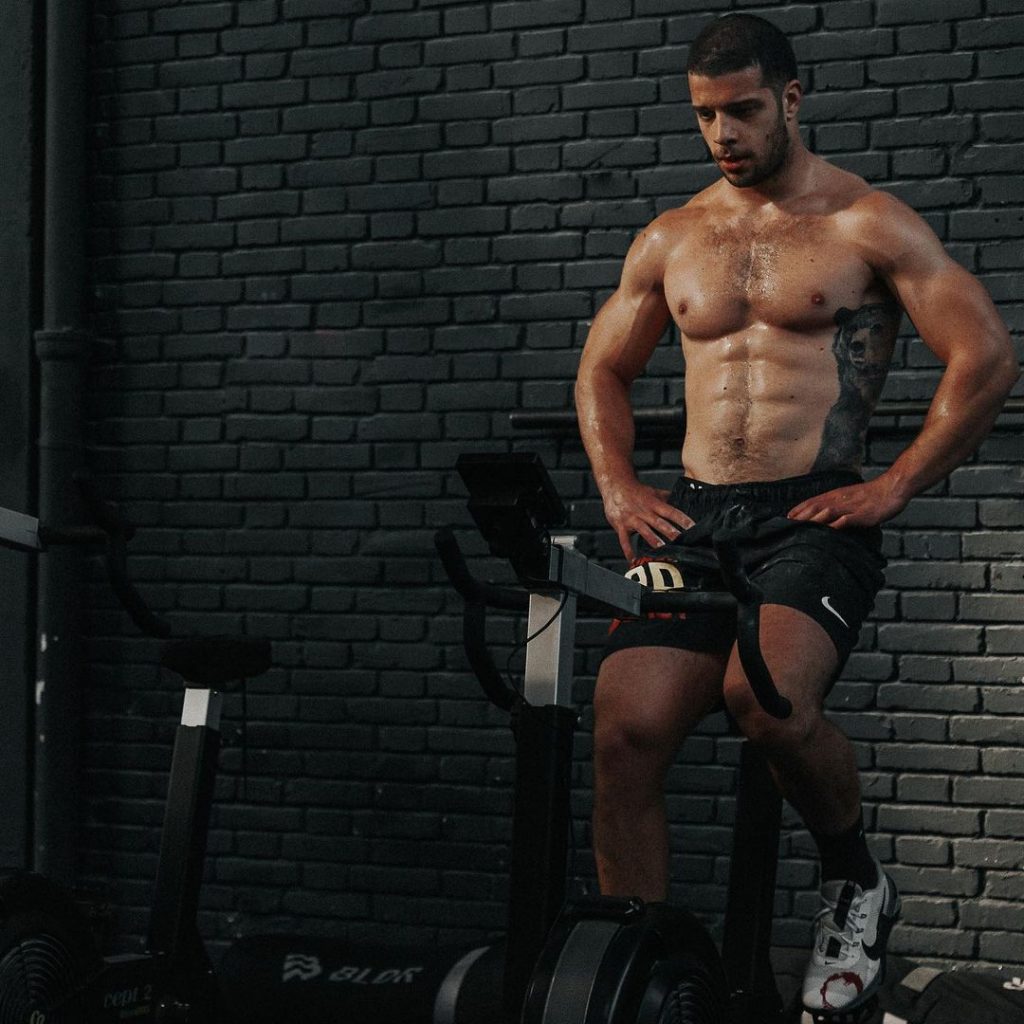 Emanuele Biviano 58th place / 138th worldwide
"I experienced the Open and the Quarterfinals in a very different way! I didn't put that much effort into the Open, I lived it as an attempt. So if I was wrong I wouldn't have redone the wod because there was a 10% cut at European level, so it's very large.
The goal was to pass the cut, but without overdoing it. Already last year I made this mistake, doing a workout 3 times without even improving it and I took it badly; this definitely affected my performance in the 2022 Quarterfinals.
So, this year, I said to myself: I'll take it as it comes and I don't want to notice it, that's it.
For the Quarterfinals, however, the goal was to pass the 60-man cut. In this phase, however, my mindset was completely different, it was what I wanted and promised myself, so I gave 100%! Doing it with a group of friends was definitely helpful!
Let's say that there wasn't a workout where I suffered the most, because once I saw the wods I believed them and they were in line with my abilities. So I was pretty calm! Looking back, the wod I could give the most was definitely the one with the GHD and rowing machine but there were these new V-UPs and I didn't know how I would have been on the second lap, so I maybe saved myself a little too much and lost a some points.
But not being able to do it again, because it was a heavy and long wod, I limited the damage anyway and in the end it went, come on.
For the Semifinals I obviously expect a great race, with different workouts than usual and also something "unconventional", in short, a good climate. I'm going quite serene, because this year's goal was this.
I leave without expectations but with the idea of ​​getting a spot, because otherwise it makes no sense. But whatever happens, I'm serene and happy. I will give my best and we will see where I can get by giving 100%!."
Federico Marra Federico Marra – 59th / 134th worldwide
"The Open, for me, was an excellent test, which I experienced quite calmly. For those aiming for the next stage, or the Quarterfinals, the Open are fun workouts to perform while programming, so without that performance anxiety or qualifying anxiety.
Indeed, it was a preparation for the quarterfinals which are the most delicate phase. In short, it was a succession of loads with the same group with which I train, Demantur, to arrive more and more ready for the next step.
At the Quarterfinals, of course, it's a totally different story! As I said, it's a much more delicate and complex phase, in which a European qualification is at stake!
Obviously they are 3 very dense days, with workouts that are difficult to sustain. I lived them well, it was a wonderful experience because we did them as a team, all together (a part of coach Teo's Demantur guys) at CrossFit Altessano in Turin.
It was nice because we shared those moments: tension, joy, pain all together! So having the Quarterfinals experience was great. regardless of the end result.
I had so much fun doing the challenges together with my team and my coach! It was so much more stimulating than doing them alone!"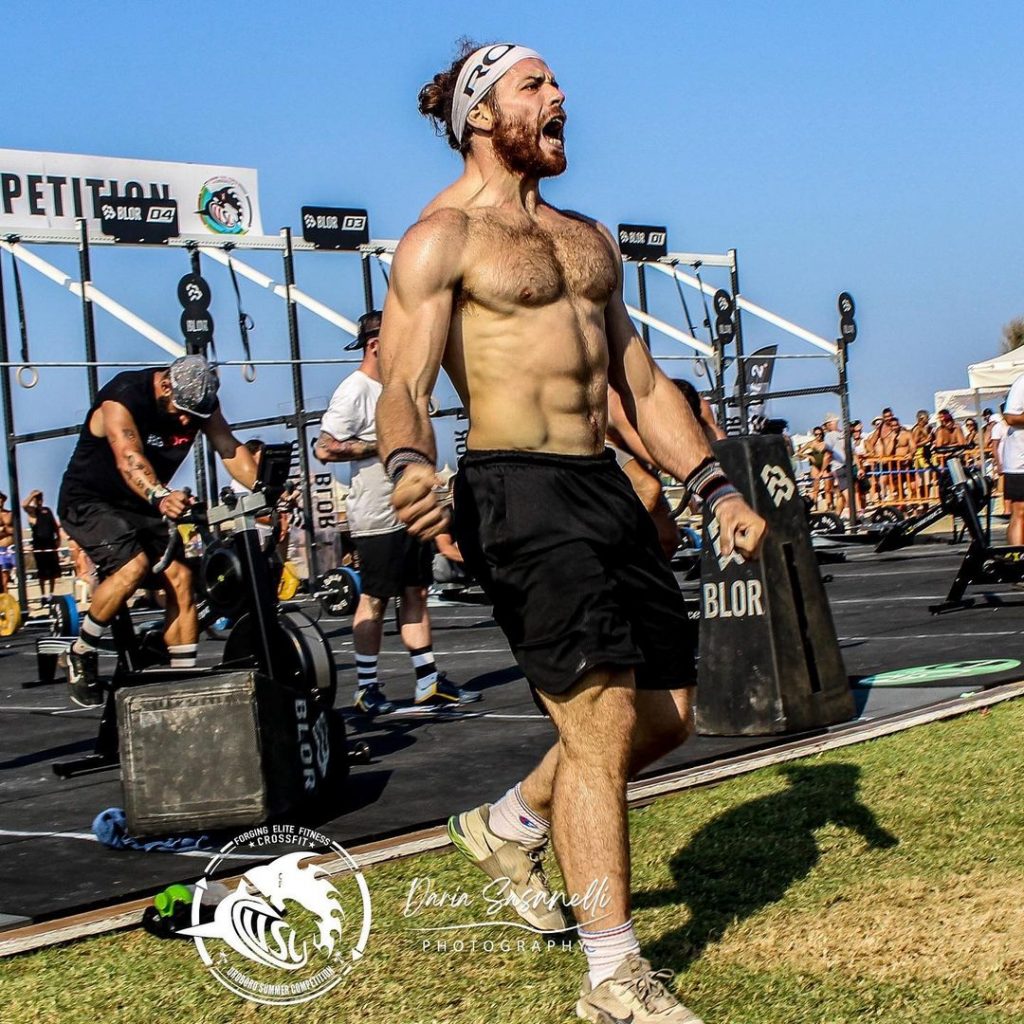 📸by Daria Sasanelli @d4r1a
Jasmine Ghilardi – 43rd/145th worldwide
"The open workouts, according to my coach, I only tried them once! The quarterfinals, on the other hand, were demanding but at the same time interesting, because I did them together with other athletes.
It was very stimulating with them because we supported each other, creating a beautiful climate, made up of healthy competition: everyone was ready to give advice and the right support, to give us energy, you understand? All very nice!
In fact I'm happy with how they went, because I know I gave my all and it was a very important goal, the intent was to reconfirm last year's result.
The next stage will be the semifinals and I want to fully enjoy this experience again, already being there is a great achievement for me.
I would like to congratulate all the athletes who made the quarterfinals and their commitment. And, of course, thanks to my coach Benny and all the people who support and support me on this journey!"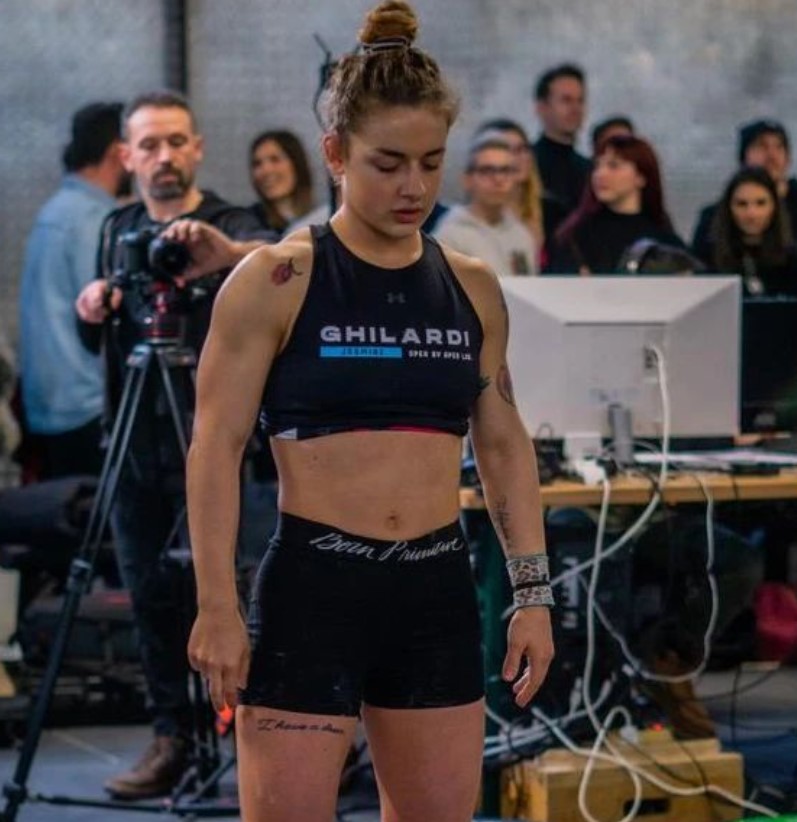 And who almost made it?
There have been big names that have been there there to re-enter the ranking… Some got injured and couldn't continue like Martina Borrini, Martina Forino and Federico Giovannini.
We expected to see also Andrea Ferrero, Edoardo Talon, Speranza Boncioli and Francesca Zagaglini as semi-finalists, but narrowly missed out (in some cases, very few points).
But we always tell you about it from those directly involved:
Martina Borrini
"I set off on Friday morning with the tests and everything went well, well beyond expectations. Saturday morning, I start with wod 3 which was the clean&jerk and box jump and, unexpectedly, on something I am very serene about, the barbell, I had a small accident…
So, despite not having very high loads, weightlifting is my bread and I feel quite serene. Anyway, no one knows how I lost the third clean&jerk (the second of the 2 round) stupidly eh, ie pushed the bar back a bit trying to keep it.
I heard a "crack" and a pain in my shoulder... they told me that in the video you can see very well that my shoulder probably dislocated, that is, it went out and then returned by itself.
Of course we stopped right away and my first thought was that I threw the attempt away and had to start the wod all over again.
My physiotherapist and coach were there, and they immediately understood the extent of the damage…I didn't want to believe it, also because something like this had never happened to me.
So we didn't know if there had been some more serious ligament problem. We gave ourselves 2-3 hours to see how my body would react.
After this rest, I tried to warm up and it hurt to press even with an empty barbell so it was unthinkable to repeat the wod with 80kg overhead! And nothing… I had to end it here.
Now I'm doing some checks to see if there is an organic lesion or some microfracture rather than tendon/ligament injuries.
I really hope it's nothing serious, it's just the disappointment of not being able to finish the test. These are things that can happen, even if it is difficult to admit it.
I want to say that I have received a lot of support and truly without all this affection it would have been much more difficult to accept what happened! From a mental point of view I'm already at a good stage of elaboration, but I know that you have to be patient!".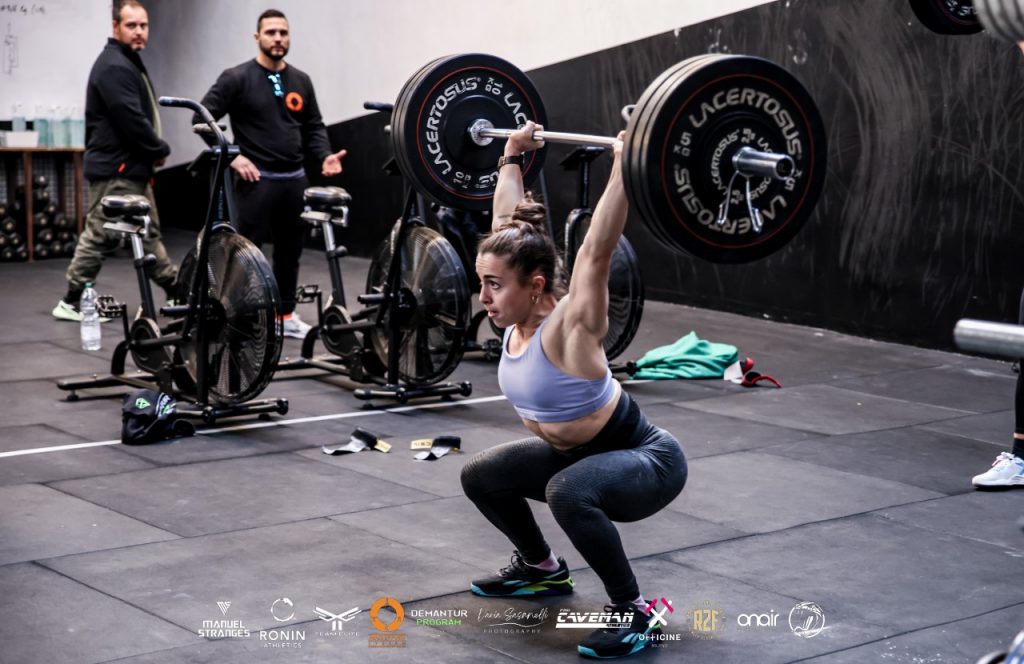 Federico Giovannini
"So I'll make it short: unfortunately already on the morning of the second day [Saturday] I was complaining of discomfort on my back, an area where I had already felt a little during the Open.
But I said to myself "well, maybe with the warm-up it will pass". I started warming up to try the 3 wod, the clean&jerk one and I kept feeling that annoyance.
As soon as I tried to turn the 125kg c&j, I got a shot behind the back area, I couldn't even make the transition from clean to jerk to make you understand.
As soon as I made the turn, I had to immediately throw the barbell to the ground and consequently I fell with him.
At that point they started trying to relax the muscles to at least get me off the ground. Of course we stopped and thought we'd try again in the afternoon.
My coach Andrea Barbotti brought in a physiotherapist to treat the area, I took various painkillers, but nothing... I had to surrender to the sad certainty that the quarterfinals were over for me!
It must be said that I am used to these types of injuries...in fact, I worked on my back in 2018 [l5/s1], so by now the injury is always around the corner for me, it's part of my competitive career, that's it.
But this year I was doubly embittered because I was in a good period, in great shape. Sure, maybe the workouts weren't the best for me, especially on the first day, but the other three workouts that were missing were very congenial to me.
So it could certainly have done well… I can't say that I would have qualified, because that would be saying too much, but… you never know! cAnyway, I'm not giving up and I'll try again next year, as always!"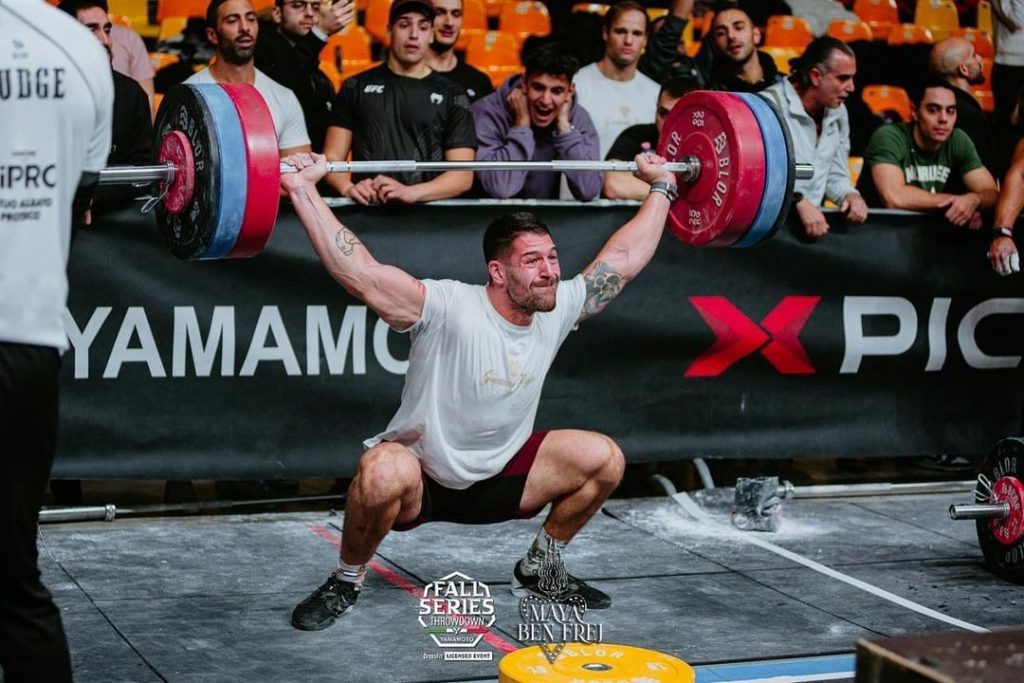 Andrea Ferrero 73rd place / 167th worldwide
"I faced these quarterfinals with a new approach given the stress I had imposed on myself last year. I tried to let go of the pressure and take each workout as a chance to test myself, with nothing to lose. And so it was.
Although saddened by the result, I am proud of my performance in every single workout. I've practically redò every wod, except 4, where I've always improved, even substantially, my score.
I really liked the hard and testing workouts and I really enjoyed doing them together with a group of friends and opponents, in an atmosphere of sharing, respect and great fun.
I can't wait, therefore, to see who has conquered this goal by splitting the competition field in Berlin and to try again next year, with even more desire and hunger."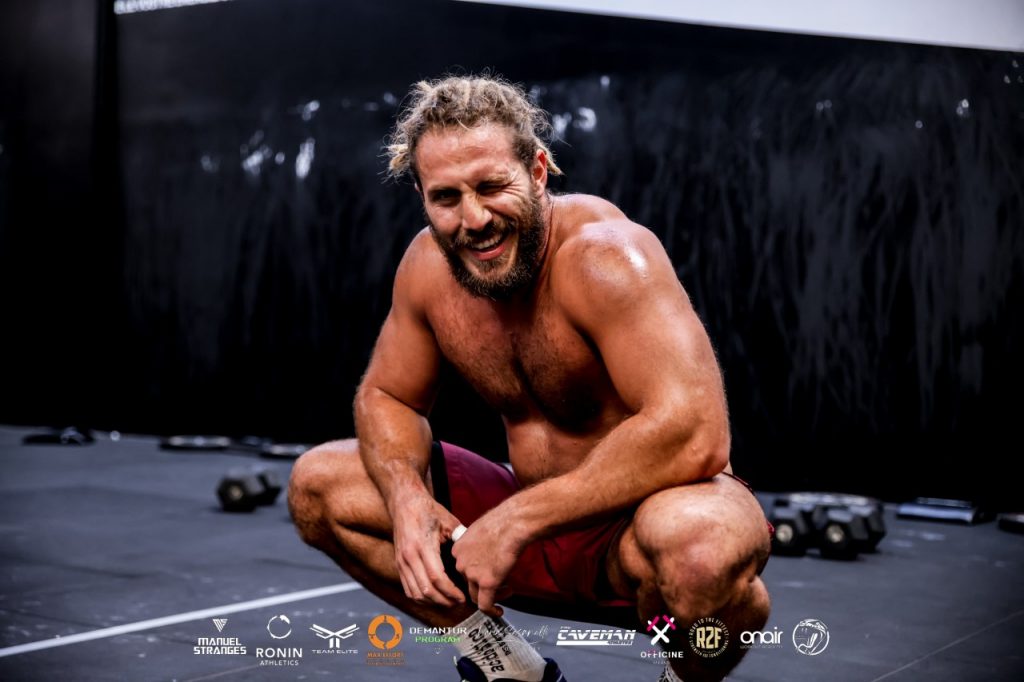 Speranza Boncioli 73rd place / 238th worldwide
"What to say? First of all, the "almost" counts in bowls, as they say here. In my opinion, this year's workouts were much more difficult than last year and they put me to the test, draining all my physical and mental energy!
I handled them all perfectly, so I have no regrets about how I ran the tests, because I gave my all at the time.
But looking at my ranking (73rd year) I can only say that there are athletes much better prepared than me who deserve access to the semifinal.
I have no regrets but I am aware that there is still a lot to work on. Regardless of the result, it was a wonderful experience that I shared with the guys from the Demantur team at CrossFit Altessano in Turin.
I am very happy for Fede Marra who, in the end, managed to qualify as well as I am very happy for Elisa, who deserves all the success she is having, for her heart and the hard work she puts into it.
I'm so sorry about Martina [Borrini] for the way she got hurt and I know these months will be difficult for her.
I too have almost fully recovered from my ankle injury (I broke my ligament in November), but that wasn't an excuse for my placement this year. I tackled each workout to the best of my ability; this is my fitness level at the moment and I will try to improve it more and more.
Another year of hard work awaits me, to make sure I'm at least among the top forty in the next Quarterfinals.
I'll close by saying that putting your heart into it, like I put it and like everyone else did, sometimes it's not enough! This is sport and you have to accept it!
If you love this discipline, you accept this too, you accept defeats. I accept it, even if with difficulty eh, but it's right!
The next few years I will make sure to have more and more satisfaction!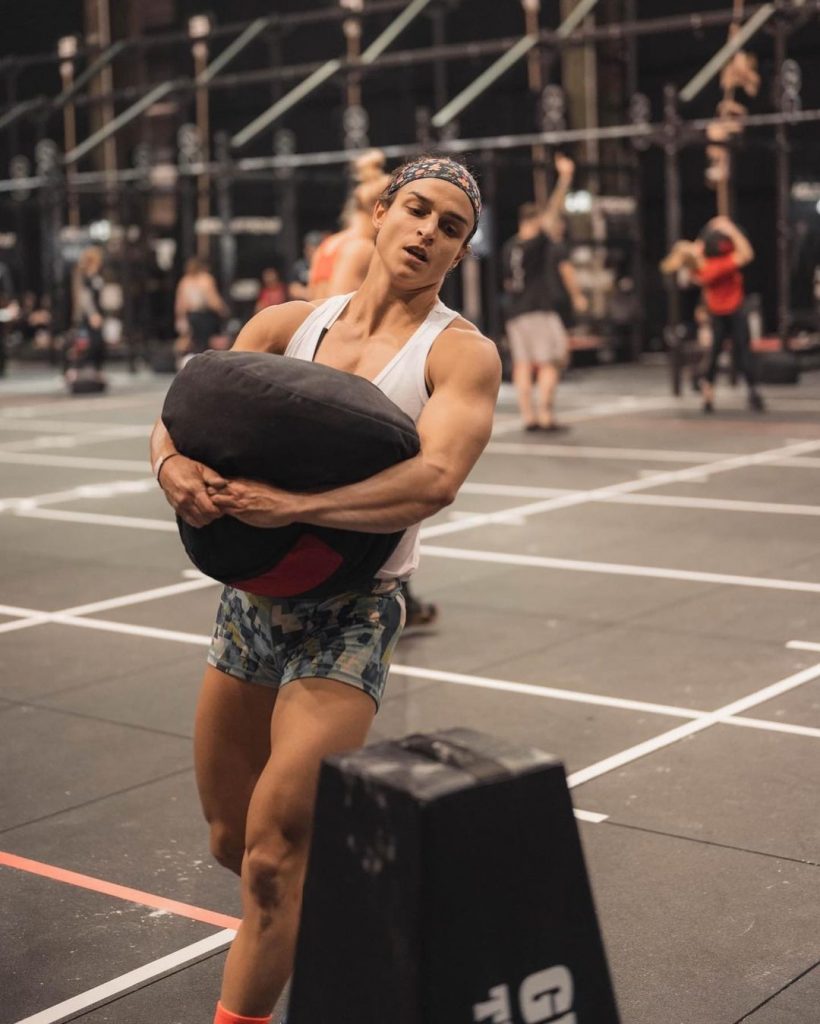 Edoardo Talon 78th place / 183rd worldwide
"I went into these quarterfinals with the goal of giving my all, and I did. Unfortunately it wasn't enough to get back into the top 60, but in sport you also need to be able to accept that your maximum, at that moment, isn't enough.
I truly gave everything I had, and for this I have no regrets, even if the disappointment for not having passed is still present. I just have a little regret for not having handled the previous months properly.
In fact, I arrived at quarters weekend very tired, and I realized that my body wasn't performing the way I wanted it to. This is not a justification, on the contrary, the management of rest and training is a fundamental part of preparing for a competition, therefore, it will serve me as experience to better manage the next competitions.
Despite all the weekend I had it was beautiful, because it allowed me to collect a lot of memories and very strong emotions!
I am truly grateful to have shared this experience with athletes and extraordinary people, delighted for those who managed to see their efforts recognized and qualified and very sorry for those who, like me, did not win a spot, despite the hard work he did!
I will use this experience as a lesson to understand what and how to do better during my training and during my sporting career in Crossfit.
Now I say good luck and I will continue to cheer on the Italian male and female athletes (many I truly consider them as brothers) who will compete in Berlin, and in the meantime I will start working again, in view of next year, to try again with the same enthusiasm and the same desire of this season!"