Loved or hatedjump rope is part of many workouts. Although it is often associated with childhood games, this exercise has proved to be an invaluable ally for athletes, fitness enthusiasts and professionals in the sector.
The back in vogue thanks to the latest advanced skills created by CrossFit® Games, behind this movement there is a lot of history, but also a series of records [some absurd!] that we have listed for you.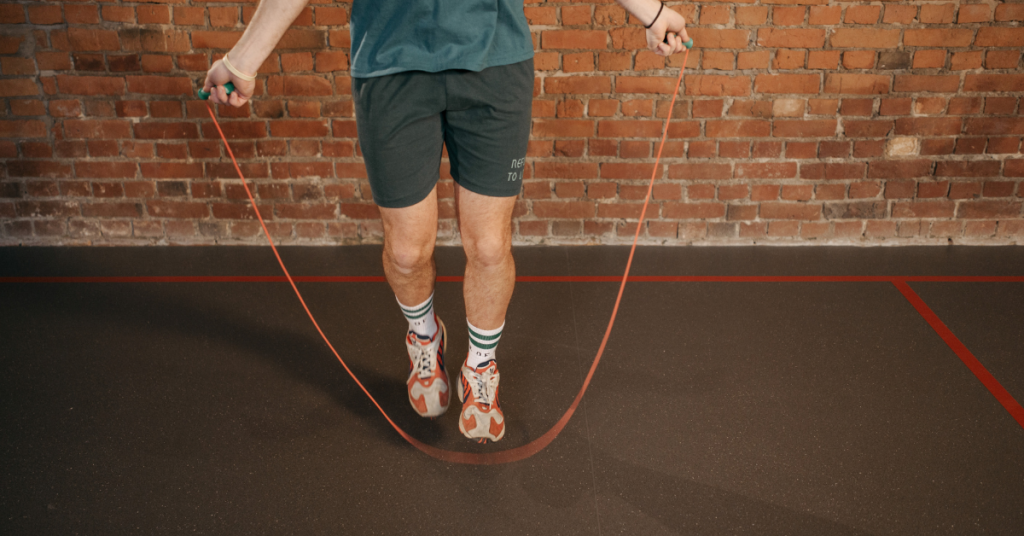 But let's start from the basics: what are the benefits of jumping rope?
Rope jumping is a highly effective exercise that offers a wide variety of health and fitness benefits.
Let's see some of the main benefits of jumping rope:
Improved Cardiovascular Health: this is a cardiovascular exercise that increases heart rate and breathing, stimulating the heart and lungs. This improves cardiorespiratory capacity, increasing physical endurance and promoting better blood circulation.
Burn calories and lose weight: Jumping rope is a high-intensity activity that burns a large number of calories in a short time. Consequently, it is a great ally for those who want to lose weight and reduce body fat.
Muscle toning: Jumping rope engages several muscle groups, including the legs, core (abdomen and lower back), and upper limbs (arms and shoulders). This helps tone and strengthen the body comprehensively.
Improved coordination and agility: Jumping rope requires good coordination between eyes, hands and feet. With practice, this activity helps improve agility and the ability to coordinate movements.
Increased bone density: The impact activity of rope jumping can help increase bone density, helping to prevent osteoporosis and improve bone health.
Stimulation of the lymphatic system: this exercise can help activate the lymphatic system, helping the body get rid of toxins and cellular waste.
Complete workout in a short time: obviously we are talking about a high intensity activity, which means that great benefits can be obtained in a short period of time. This makes it ideal for those with little time to train.
Stress Reduction: Exercise, including jumping rope, is known to reduce stress and promote relaxation, thanks to the release of endorphins, the 'happiness hormones'.
Improved daily functionality: Jumping rope promotes agility, coordination and strength, which are useful skills in daily life and in sporting activities.
What are the records associated with jumping rope?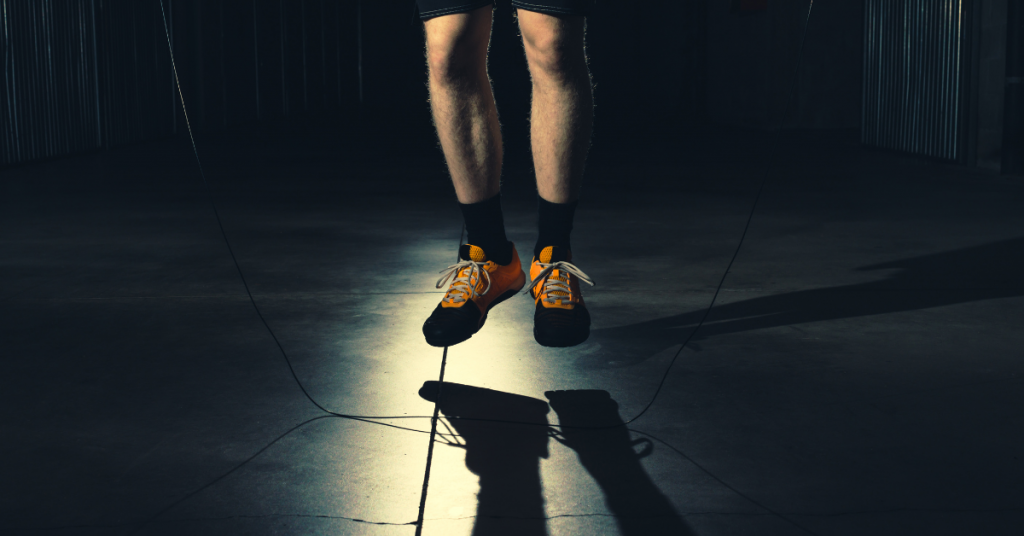 Singles under record
On December 4 and 5, 2019, in Greensboro (USA), Joey Motsay set the longest world record using a skipping rope.
Motsay jumped for 33H30min. Her performance raised $38.000 for Smile Train, a charity that provides free surgeries to children around the world.
Single leg in 3 minutes
On September 5, 2020 in Lucknow (India) Himanshu Prajapati performed the most jumps on one leg: 673 jumps in just three minutes.
double unders
This world record is held by Frank Oliveri. On May 7, 1988 in Rochester (New York, USA), Frank performed 10.709 consecutive double unders.
Double under max in 30 seconds
The most double unders in 30 seconds was achieved by Cen Xiaolin in 2019. 105 double unders in 30 seconds!
Quintuple unders
Akitoshi Moriguchi performed 26 continuous quintuple unders in Fuji (Japan) on May 22, 2019.
What is your jump rope record?
We have activated a lot of discounts on Amazon: from 30 to 70% on all sports categories! Find everything on our dedicated channel ????