In the age of social media and hyper-connection, theBody image has taken on a central role in people's lives. While awareness of the importance of health and fitness is positive, an insidious ailment known as "bigorexia".
This term refers to the compulsive obsession with achieving a thin body, often associated with extreme weight loss practices and a distorted body image.
Dealing with bigorexia requires a balanced perspective on health and well-being. Let's find out everything there is to know about this insidious ailment.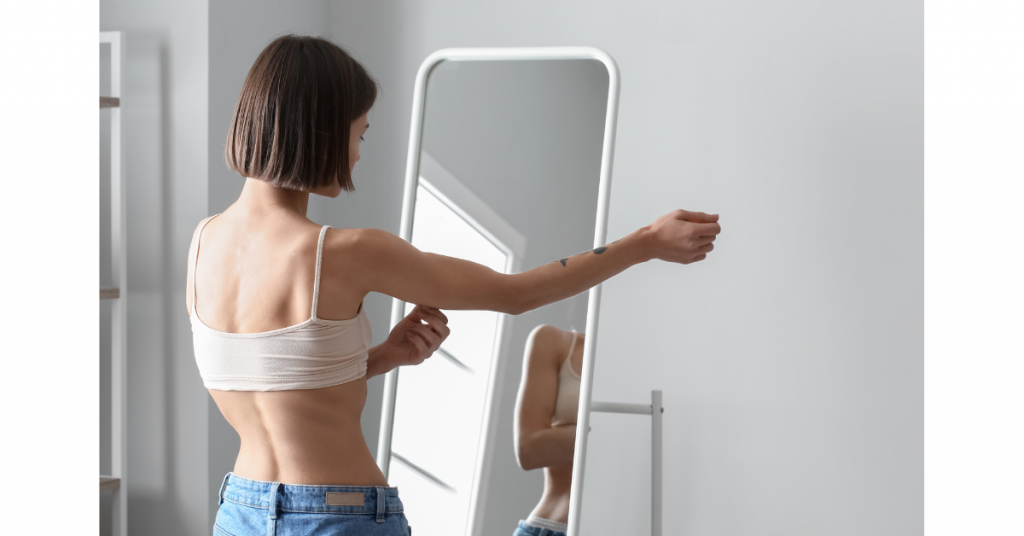 The Roots of Obsession
Bigorexia, also called muscle body image disorder anorexia reverse), is the result of obsession with physical appearance, often characterized by an insatiable desire to become leaner and more muscular.
People affected by this disorder tend to focusing excessively on one's physical appearance, using extreme diets, exercise and even harmful substances to achieve an ideal body, often unrealistic.
Risks and consequences of bigorexia
Bigorexia entails significant risks to physical and mental health. Extreme dietary restrictions can lead to nutrient deficiencies, electrolyte imbalances, and internal organ damage.
THEExercise abuse can lead to chronic injury, exhaustion and excessive stress on the body. On a mental level, bigorexia can lead to anxiety, depression, social isolation and a distorted perception of body image, creating a perpetual and constant cycle of dissatisfaction that grows more and more.
Promote a balanced perspective
THEdealing with bigorexia requires a change of perspective towards health and well-being. It's important to understand that your primary focus should be health, not ideal physical appearance.
Here are some strategies for dealing with bigorexia:
Education: Educating yourself about balanced nutrition, healthy exercise, and the effects of extreme practices can help dismantle erroneous and harmful beliefs.
Body Acceptance: learning to accept and love your body for what it is, rather than focusing on what you don't have, can help improve self-esteem.
Realistic goals: setting reasonable and sustainable goals for fitness and health can help you avoid obsessing over perfection.
Social support: sharing your concerns with friends, family, or mental health professionals can offer essential support on your recovery journey.
Improving body image: Practicing gratitude for your body and focusing on what it can do, rather than just looks, can help change how you perceive yourself.
La Bigorexia is a complex and dangerous disorder that can have devastating consequences on physical and mental health. Fighting this obsession requires a change of mindset and a focus on overall health and well-being.
Reach a balance between body care and mind care is essential to deal effectively with this disorder and build a healthy relationship with body image.
If you suspect that you suffer from this disorder, do not proceed with attempts at "do-it-yourself" solutions; contact your doctor immediately, who will be able to advise you on the best psychological support figure for you!