,The CrossFit® and race are two activities that have taken hold in recent years in Italy. What many wonder is whether the practice of both can benefit or hinder the performance of one or the other.
We may even think that they are incompatible, even competing with each other, but if well planned, they can be allied and bring many benefits.
We have interviewed for you Alessio Dalessandro, One of the 20 strongest marathon runners in our country. At only 31 years old (almost 32!) has already brought home many trophies: first overall at the 2017 "rice" marathon, fifth place overall and third Italian at the international city of Ravenna marathon 2016, twenty-fourth overall and 9th Italian at the Milan Marathon 2018.
He does not hide his love for CrossFit®, which defines to be of great help for its preparation in the off season! But let's read together what our friend Alessio has to tell us.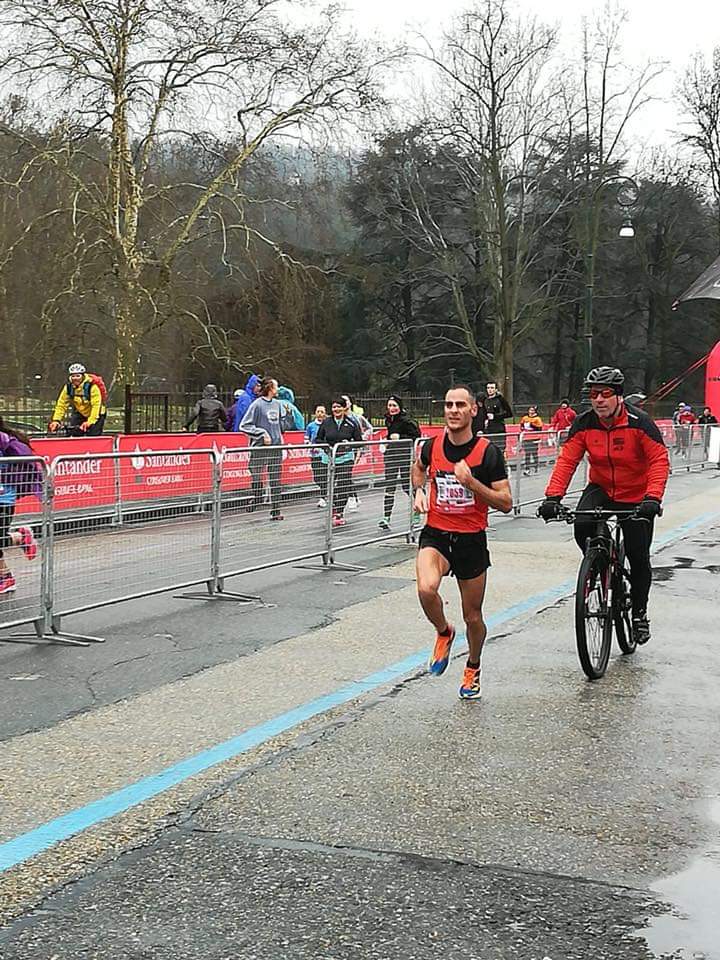 WHERE DOES YOUR PASSION FOR THE RACE COME FROM?
As a child I had a goal: to work long!
My crossroads was the meeting with a hairdresser who asked me if I wanted to participate in a running race in the country, of course I did it and from that day I never stopped there!
AND WHAT'S YOUR JOB?
I am a personal trainer and osteopath as well as a marathon runner.
I love my job because it allows me to take care of health, I help them improve the quality of life thanks to physical activity and osteopathic treatments.
In the meantime, I also train for marathons, so I don't have scheduled times or days.
WHAT IS YOUR TYPICAL WEEK IN AND OFF SEASON?
Well, in the season my typical week is structured with 6 days out of 7 workouts, which provide volumes and intensity suitable for the goal set for me.
Obviously, speaking of marathon, the training is based mostly on slow and medium bottom, with rhythms that never go too far above the marathon rhythm, while on Wednesday instead we work on fast rhythms and on Friday on variati (fartlek).
In off season the key word is regeneration and maintenance. I reduce volumes and work on muscle strengthening.
HOW DO YOU MANAGE POWER SUPPLY AND INTEGRATION?
First of all, I always try to properly distribute macro nutrients. Obviously I eat more when there is a particular training trying to maintain the principle of balance between proteins, fats and carbohydrates.
Personally speaking, I always try to keep fats high, because as a marathon runner it is my fuel.
I also find some supplements very useful including vitamin D, vitamin C, essential amino acids and omega 3.
In particular, after long periods, I use powdered carbohydrates for the immediate recovery of glycogen.

TELL US YOUR SECRET TO REACH THE OBJECTIVES, THE REPORT BETWEEN HEAD AND SPORT ...
The head is the basis, I start from this assumption.
Like all endurance sports, the head plays a fundamental role not only in the race but also and above all in demanding training sessions, where most of the time I am alone and I have to motivate myself.
In those cases, I also try to "listen", I try to concentrate on the support of the foot, on the breath and on the motor gesture, looking for the fluidity of the movement.
THERE WILL BE MOMENTS OF DEFENSE / ANXIETY / STRESS IN YOUR ATHLETE LIFE… HOW DO YOU MANAGE THEM?
My greatest moments of stress, unfortunately, are derived from everyday life.
Home, work and training are joints to be able to organize well so as not to create head and body problems.
In the race it can happen to feel mental tiredness or the classic "Miss shots", but it doesn't last long because I refocus on the goal, leading me to think in terms of movement, how my foot hits the ground and how I breathe and it almost always works!
WE ARE VERY CURIOUS TO KNOW WHAT LINKS THE RACE TO CROSSFIT®?
Well, the CrossFit® I can say that the "LIVE": it is a functional way, personally speaking, that gives me the opportunity to train constantly, especially in the off season, with free body or with weights that, obviously, module based on the type of exercise.
In addition, it is important as it gives me the opportunity to work on joint mobility, strength, muscular endurance and above all it keeps my heart rate high.
ALESSIO DALESSANDRO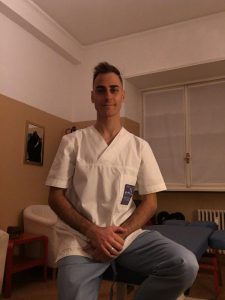 Degree in Exercise and Sports Sciences
DO Osteopath Diploma
Marathon Runner
Stroke times:
PB 2h25'28 '' (marathon)
10 km 32'52 "
21 km 1h12'42 "
Facebook page: Alessio Dalessandro
Instagram: @alessio_osteopata_personaltr