La Ligurian Throwdown Team Competition is an exciting event for fitness and CrossFit® enthusiasts to be held at Busalla, in Liguria, on the weekend of 8-9 July 2023.
The competition will be divided into two intense days of competition, during which the teams will compete in 5 challenging and stimulating wods to access the final.
Each WOD will represent a new challenge, which will test the endurance, strength, coordination and strategy of the participants.
Athletes will have to demonstrate their skills in different disciplines, such as weightlifting, gymnastics, running and much more.
On the floor we will see different categories:
TEEN
THE MALIBU HOTEL EXPERIENCE
REGULAR
ELITE
MASTERS 75+
Only the best teams will have the opportunity to go to the final; it will be necessary to pass a "cut" to access the next stage, with only 12 teams* advancing (for the experience WW, regular WW and MASTER 75+ categories, on the other hand, only 6 teams will advance).
Besides the competition, the event will also be an opportunity for fitness enthusiasts to socialize, share their passion and enjoy the atmosphere energetic and engaging, as the organizer of the Ligurian Throwdown tells us, Paolo Profeta, in this exclusive interview!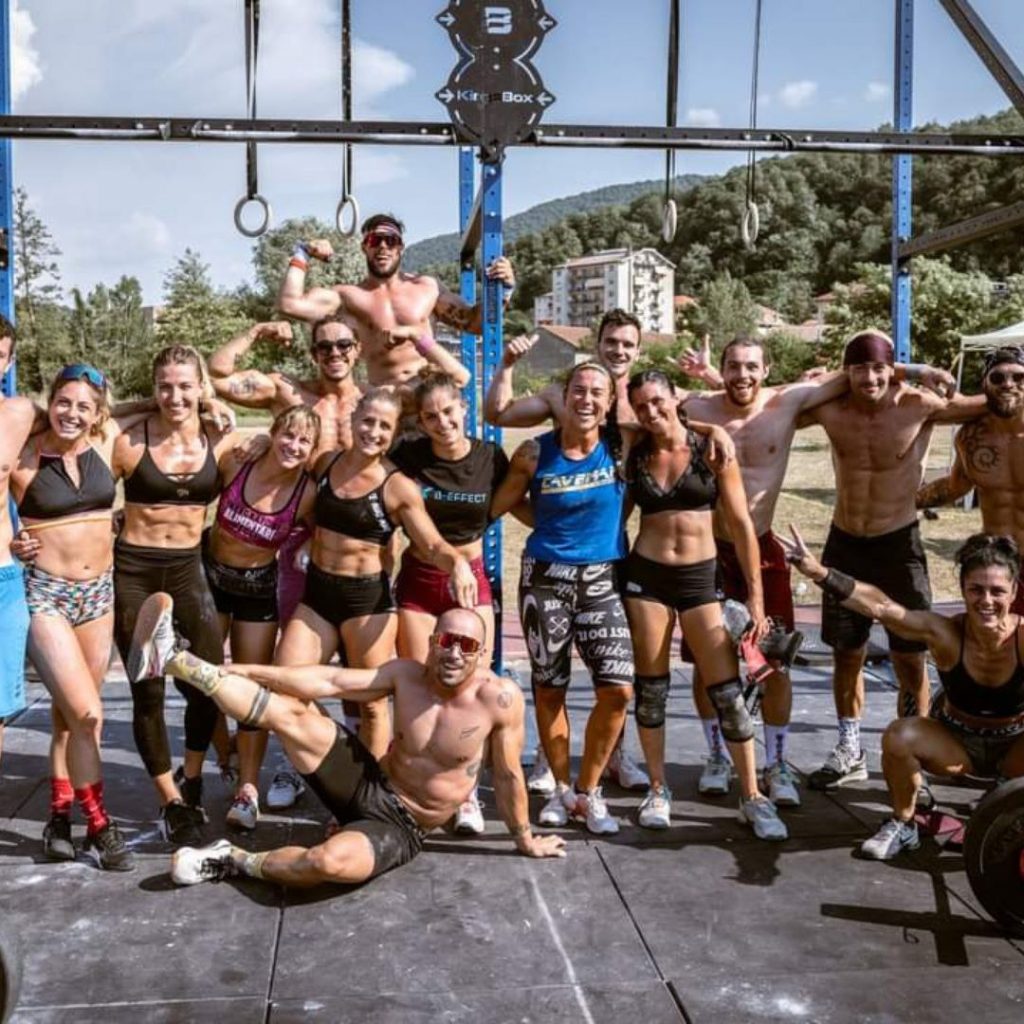 The words of Paolo Profeta – organizer of the Ligurian Throwdown 2023
Hi Paul! Let's start right from the beginning: we want to know who you are, where you come from, what you do in life and how this passion for CF was born!
Hello lads! We thank you for this opportunity to tell who we are and what we do!
My name is Paolo Profeta and I have always been involved in sports and health! What I consider to be my greatest fortune is that I have decided to dedicate myself to what I like best and makes me feel good immediately after high school.
I graduated in Sports Science and after years of Personal Training, in 2014, I discovered CrossFit®: love at first sight! So much so that in 2015 I opened the first Box, the CrossFit® La Superba in Genoa
We know that 7 years ago you created the Liguria Box Battle, which lasted 4 years and then turned into Ligurian Throwdown. Tell us about the beginnings and why the change?
Between 2015 and 2018 several CrossFit® Boxes were born in Genoa and, from there, throughout Liguria. Thus was born the idea of ​​creating the first slightly more structured and shared CrossFit® event, here in Liguria.
On the proposal of CrossFit® Recco and CrossFit® Busalla we met at CrossFit® La Superba; CrossFit® Arquata, Cantieri CrossFit®, Raider CrossFit®, 2Be CrossFit®, CrossFit® Savona, CrossFit® Genova and CrossFit® Mood were present.
Our intent was to create something that would grow the movement. Then, in July 2016, the first edition of the Ligurian Box Battle in Recco saw the light!
From the second edition onwards I became more and more interested in the organizational part. Year after year, the event has grown and evolved so much that it has become a regular summer appointment.
In 2019, there was the Boom! 500 teams registered for the Qualifications and LIVE with live coverage managed by you of CrossMag at the Albaro Pools in Genoa. A super success!
At the end of our fourth edition, following a different vision of the future of the competition between organizers, I decided to disengage.
In 2020, together with CrossFit® Busalla we launched the first edition of the Ligurian ThrowDown, but you all know how it turned out; the pandemic has broken out.
We waited for the following year with even more energy and, finally, in 2021, albeit with all the restrictions and difficulties associated with Covid, we made the first LIVE.
A 4000m12 competition field in Busalla with 5 Mini Racks mounted 700m away to comply with the regulations (between tampons and crazy things), but XNUMX athletes in the competition field: a sign that there was a great desire to compete and we gave everyone this possibility.
Among the specialty workouts, in that edition, a test with the MTBs in the middle of the fields that amused and challenged at the same time!
For those who don't know: can you explain to us what the Ligurian Invitational is?
The Invitationals are the opening ceremony of the Ligurian ThrowDown. An event in which we present the qualifying WOD1 and give the team that wins the opportunity to detach the ticket for the LIVE in July.
To participate you must have won one of the events we collaborate with:
White Cloud Team Competition
Spotorno Beach Battle
MGR The Race
North East Double Trouble
Battle Of Mood
Furthermore, whoever wins the indicated races has free access to the Qualifier! Small spoiler: for 2024 we intend to bring other realities closer to our project!
In fact we have noticed that you do many collaborations between competitions in the Ligurian area! We think it's a beautiful project, which really reflects the community. Why this initiative?
Because I am a convinced promoter of collaboration, between Box and between events!
The pleasure of linking different events with common characteristics allows athletes to have a path that sees the event's scope increase and therefore the difficulty in the trials!
Do you also have a sort of "twinning" with Pietrasanta? How was this Tuscan-Ligurian collaboration born?
The twinning with Pietrasanta lasts forever!
First and foremost, boys are our benchmark as a platform for competition: we're obviously talking about Judge rules.
Then we have a very similar vision of the concept of competition: a format designed around the athlete and for the athlete, which puts him to the test in workouts and at ease off the competition field.
Another little spoiler: they are at the 10th edition, we are at the 7th so we said to each other: " Hey why not amortize the costs a bit?!" and we bought a 36 linear meter rig in partnership!
You also have your Fiorello, that companion who never abandons you. Can you tell us about him and what is "his job of him" about him?
Fabio is to Ligurian ThrowDown like mayonnaise is to french fries. He is fundamental for the organization, he carries out all the work behind the scenes: logistics, service, he is the tribal leader of a Community, that of CrossFit® Busalla, who rushes to the competition field every year to allow us to organize the event contributing to assembly, handling, safety, in short, everything!
With Fabio, punctually, every year, at the end of the event, we look at each other and say that it's the last year anyway. After less than a month we are back on track to work on the next edition!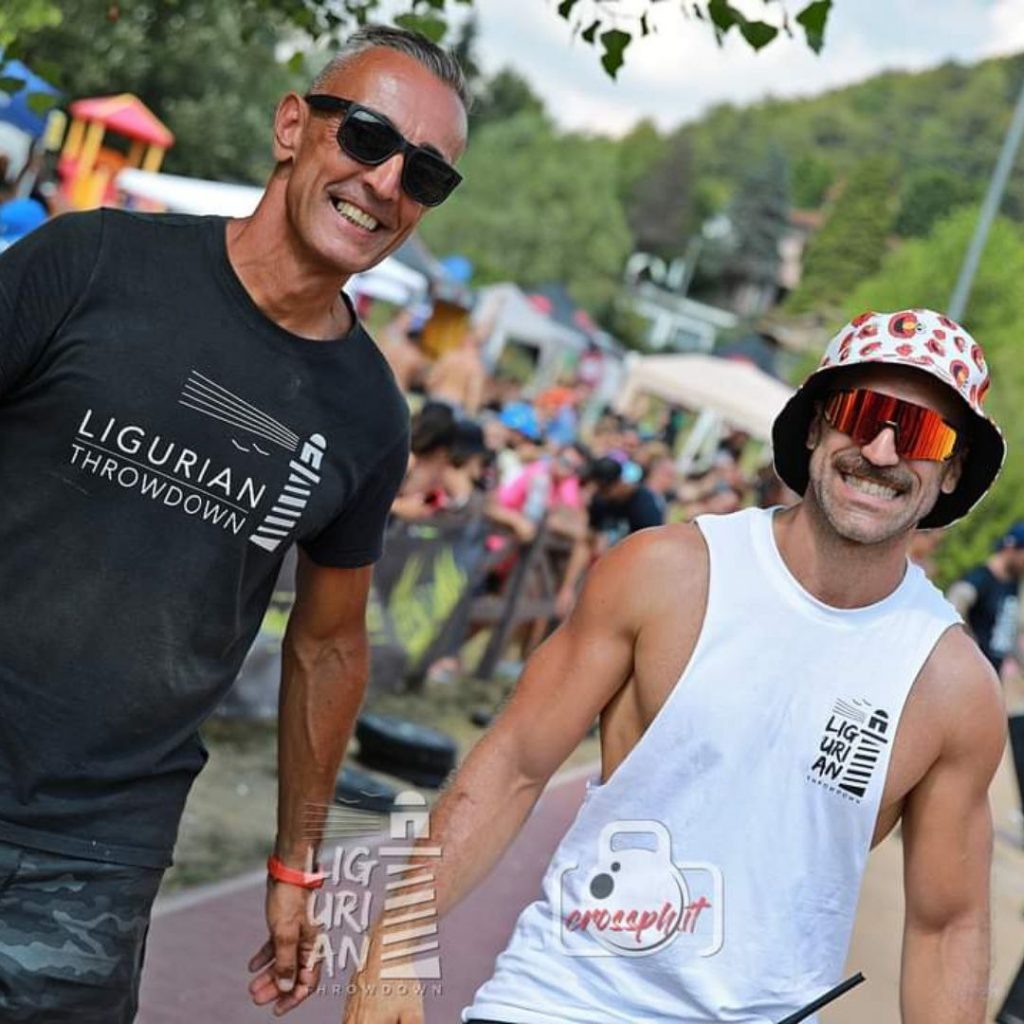 Let's talk about this 3rd edition of Ligurian. There are about 13 races in July alone (4 on the same LTD weekend). You still made 305 entries. What do you think?
Normally in February, when we open enrollments, I always hope to have a minimum number of enrollments that will allow us to carry out the event.
The reality is that from 2021 to today we are always growing, about + 15% from edition to edition. This year this 15% is worth triple! As you said, there are 13 races on the Judgerules platform in the month of July alone and, despite this, we have totaled 315 teams in online qualifications.
Lots and lots of satisfaction for what was recorded and at the same time the right amount of agitation for the preparation of a LIVE that lives up to expectations.
Visualizza questo post on Instagram
What can you tell us about the location?
The competition field, also this year, will be in Busalla, which is about 15 minutes from Genoa.
It is a sports green area of ​​about 4000mXNUMX with a soccer field, a beach soccer field, an athletics track (which we use as a real competition area) and a surrounding park of 2000 square meters in which our athletes can set up their gazebos for free and the vendors set up a real citadel which, year after year, is more and more numerous.
The actual competition field will develop on 300m300 of rubber, another XNUMXmXNUMX of walkable lawn and a brand new Rig Blor, ready to do its job 😉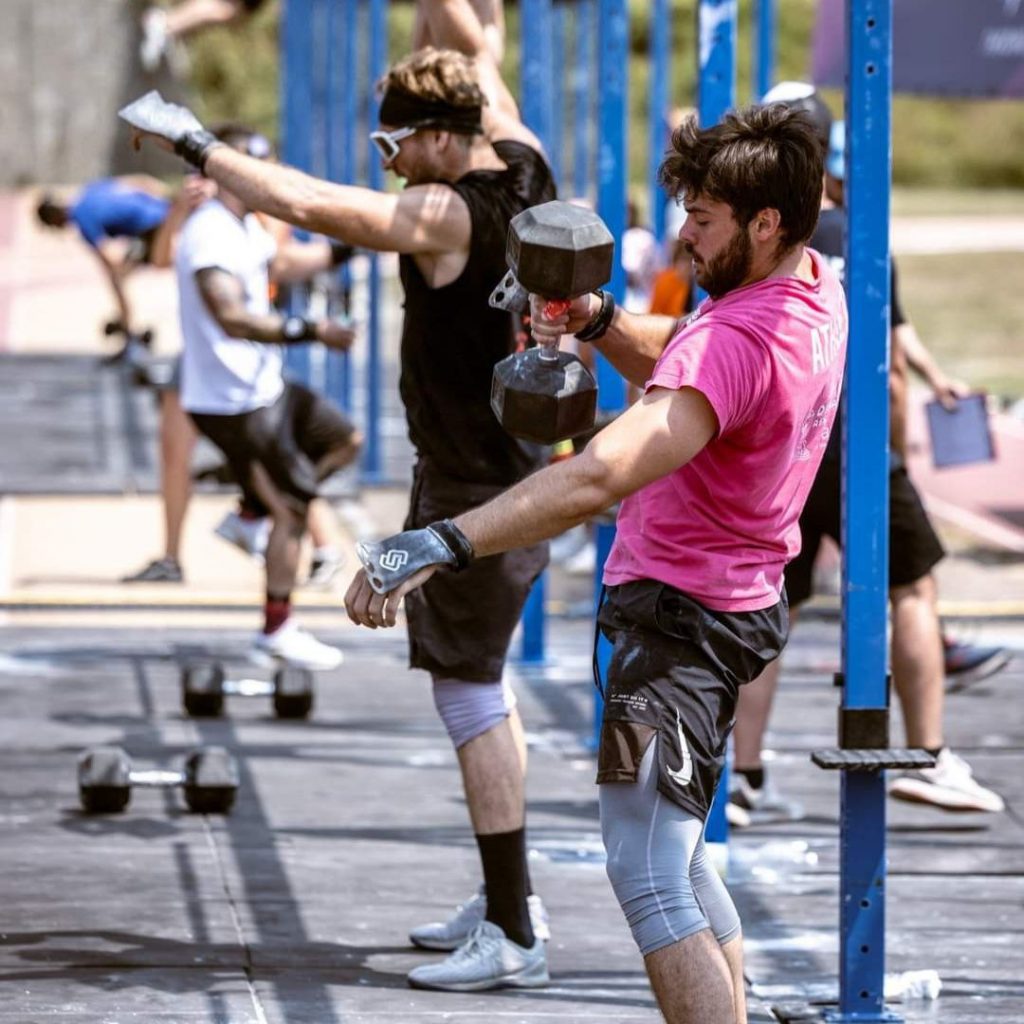 Just to finish: we wanted to know a little about workouts. Who creates them? Can we expect particular skills?
I create the wods of the competition, but I compare myself with my Head Judge Mover and Sly from JudgeIT who always indicate whether it is feasible or not.
Basically, we try to guarantee, as required by the CrossFit® methodology, variation of stimuli and time domain.
Precisely for this reason we test our athletes on 5 events in two days with WODs of different lengths and with skills, at times, never seen before (as was the case for the transport of the rescue dummy in 2019 in the swimming pool).
This year, in addition to pure CrossFit® of which I am a great admirer, two tests "details".
Spoiler?!? A wod a Time Cap 45′ really tough! The other with an unusual execution mode compared to what is normally seen. Curious?!?!
We do, a lot! And we can't wait to experience the adrenaline of the Ligurian Throwdown Team Competition together and to be present at this extraordinary sporting event as official media partners.
Are you ready to live a unique experience and gas hard? See you in Busalla on July 8-9 guys!