I once read a sentence that made me think a lot:
"People who do good work feel good, people who do exceptional work feel exceptional. The results contribute significantly to satisfaction."
And in fact it is so. This first half of 2023 for me, Barbara and for the whole CrossMAG team it was full of satisfaction. After two years of the pandemic, where we saw our plans change completely, we never gave up and tried to give a voice to all those boxes in difficulty, promoting their WODs and contributing to the various fundraisers that took place.
But let's take a step back and come with us to discover our beginnings: let's go back to that February 2019 where two partners decided to invest in a niche, very immature and little explored, which was the world of CrossFit® at the time.
CrossMAG: our beginnings
Il project CrossMag.it was born from the idea of ​​Davide Girardi and Marco Piccione. These two founding members, marked by a very strong entrepreneurial path, understood the need to make a concrete contribution to the interested public, guaranteeing maximum sports coverage.
That's how it was born #1 CrossFit® magazine in Italy. Since then our growth in market has been exponential, thanks above all to our commitment current director, Pasquale Cammera, as well as a competitive kickboxing athlete.
I [Barbara] and Pasquale, we have raised the quality standards of publications in the country, establishing a culture of sports journalism which puts commitment to readers first, expressed through targeted articles and the provision of a professional and ethical service.
Who are we addressing?
The positive image that we at CrossMAG try to communicate to CrossFit® practitioners and enthusiasts is that of the community: a sense of belonging and values, such as loyalty and altruism, which is what CrossFit® itself teaches us.
The feeling of sharing unites fitness enthusiasts in triumph and failure; and, when everyone strengthens each other, it becomes a team.
This is exactly our goal: ensure that fans can recognize themselves in these feelings by joining us.
In short, CrossMAG.it is for all those who want an important value contribution and continuous information!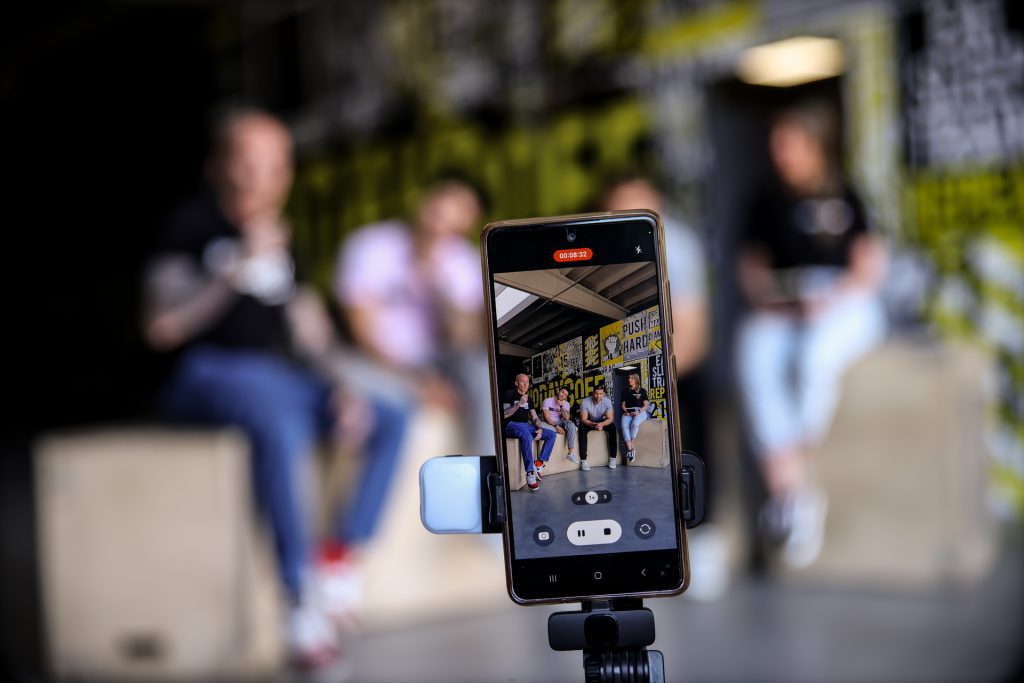 What does CrossMAG do?
Our mission is clear: to create synergy between the various players in the sporting world (boxes, gyms, professional and non-professional athletes, sponsors, event organisers), while providing useful and unique content that can provide a concrete answer to any doubts of our readers.
There are countless articles and insights on CrossFit® exercises, WODs, diets, supplements, boxes and gyms. But not only!
As a marketing and communications agency, there are obviously many beneficial visibility solutions that can be created together.
Our numbers – online magazine
2022 for us at CrossMAG was definitely thriving. We have created new important partnerships, established and relevant companies in the panorama, such as those with AFFI e Judge Rules.
We were also present in the main Italian competitions as official media partner as Fall Series, Bologna Throwdown, Hold Fast, Pietrasanta Beach Throwdown, Ouroboros Summer Competition and more to come.
Our online magazine has closed the year 2022 with the following metrics (demonstrable with Analitycs, be wary of those who speak, without real proof 😉 ).
Magazine data year 2022
145k unique users
212k page views
240 articles published
2 MILLION impressions on social media
Magazine data 1st semester 2023
In first half of 2023 we did even better! In just 6 months we have already achieved:
174k unique users
285k page views
140 articles published
2,5 MILLION impressions on social media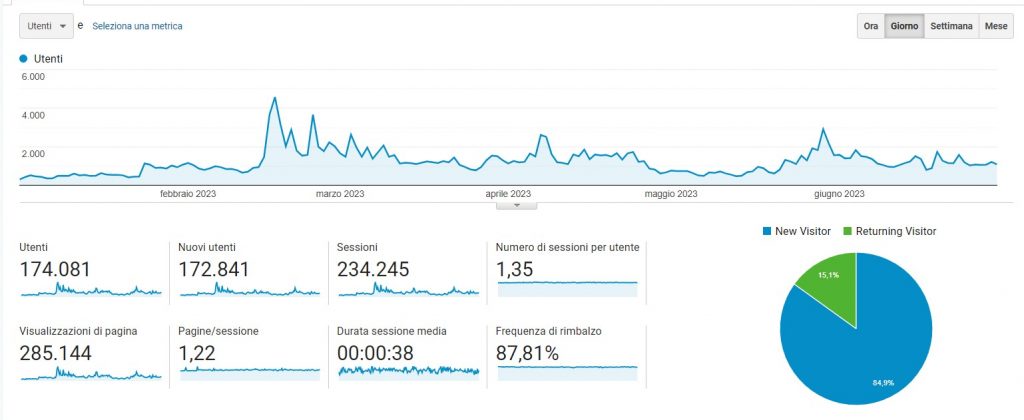 CrossMAG Instagram traffic in the last 3 months

On our Instagram profile, from 20 June 2023 to 17 September 2023 we published: 73 posts, 505 stories, 132 reels, 41 videos/live broadcasts, obtaining the following results:
105k accounts reached
294.186 impression
The difference of social media
You're wondering if Are social media really important?
We answer yes, absolutely.
We currently have an active community of over 10,5 thousand followers (ours engagement rate is around 1%, a good metric for other profiles like ours).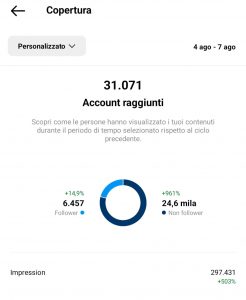 One of the last events we attended, the Uroboro Summer Competition hired us for coverage, as official media partner.
Here are the numbers for the race weekend only (from 4 to 7 August 2023):
Accounts reached: 31k
impression: 297 THOUSAND
We're talking about 3 days guys!
There is only one difference: there are those who talk and those who demonstrate it with numbers in hand. Because the writer already said (and marketing genius) Seth Godin:
"Either you are extraordinary or you are invisible", what do you choose?