Sweet potatoes, with their sweet flavor and orange flesh, are a delicious addition to the diet that offers not only a pleasure to the palate, but also numerous nutritional benefits.
These edible roots, native to tropical regions, are widely cultivated throughout the world and they stand out for their culinary versatility and exceptional nutritional values. In this article, we will explore the nutritional values ​​of sweet potatoes and their health benefits.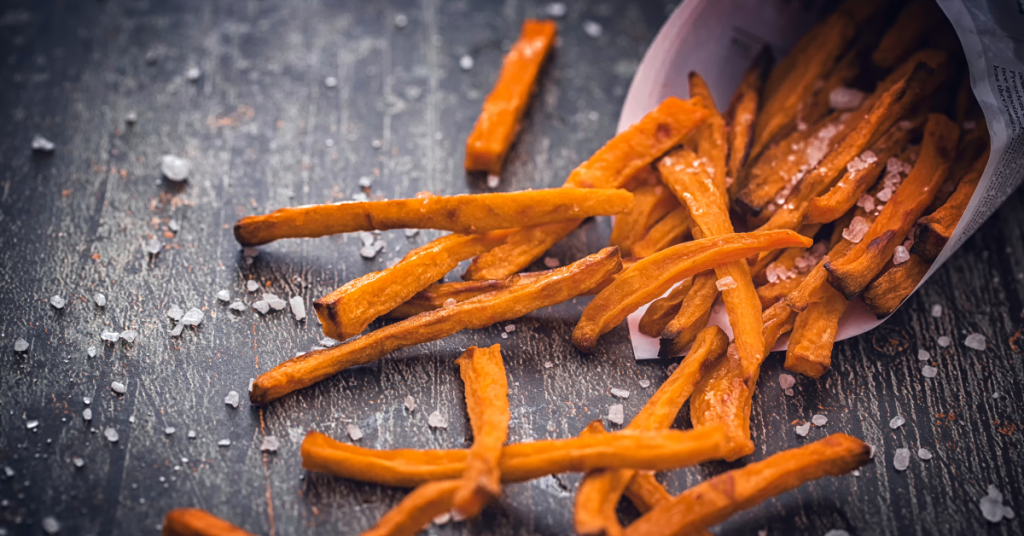 Nutritional values
Sweet potatoes are a rich source of essential nutrients, which are essential for the well-being of the body. Here is an overview of the main nutritional values ​​of sweet potatoes:
Vitamins: Sweet potatoes are an exceptional source of Vitamin A, which is crucial for eye health, cell growth and the immune system. Furthermore, they contain B vitamins, such as vitamin B6, which play a fundamental role in metabolism and energy production.
Minerals: they are rich in minerals such as potassium, which helps regulate blood pressure and manganese, important for bone health and enzymatic function.
Fiber: Sweet potatoes are a significant source of dietary fiber, which is essential for digestion and can help maintain a healthy body weight.
Antioxidants: contain antioxidants such as beta-carotene and vitamin C, which help protect cells from free radical damage and reduce the risk of chronic diseases.
Health benefits
In addition to their nutritional values, sweet potatoes offer a number of health benefits:
Weight control: thanks to their high percentage of fibre, this type of potato can help keep us full for longer, thus reducing overall calorie intake.
Glucose regulation: Contrary to what you might think, sweet potatoes can be friendly to diabetics, as they have a index glicemico moderate and can help stabilize blood sugar levels.
Heart health: The potassium present in sweet potatoes helps keep blood pressure under control, reducing the risk of heart disease.
Immune support: the vitamins and antioxidants present in this tuber strengthen the immune system, helping to prevent infections.
Skin health: The beta-carotene found in these roots can improve skin health, contributing to a more youthful, radiant appearance.
Digestive health: The fiber present in sweet potatoes promotes good digestion and can prevent intestinal problems such as constipation.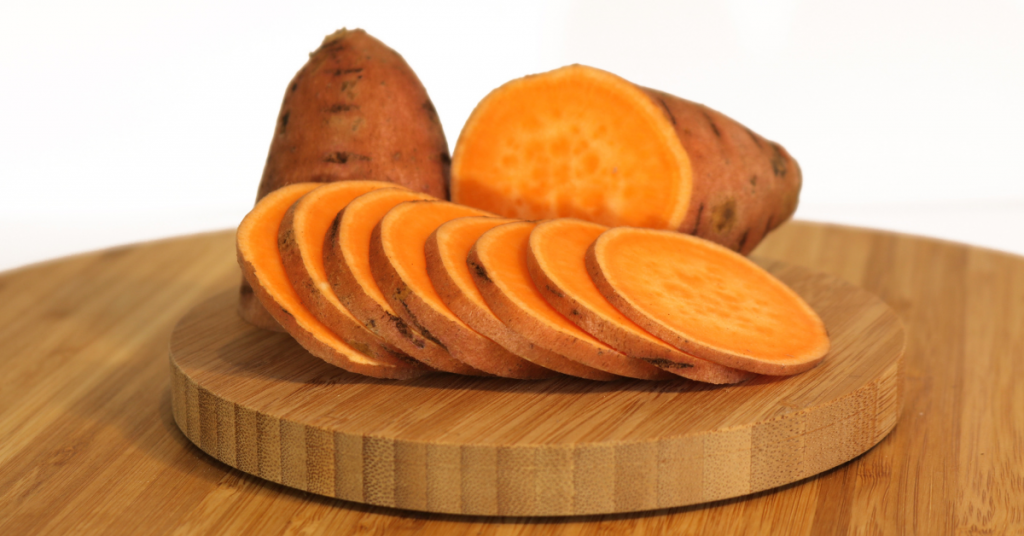 Tips for consuming sweet potatoes
Sweet potatoes can be prepared in many ways; some options include:
Roast in the oven: Cut the potatoes into cubes or slices, season with olive oil and spices and cook them in the oven until crispy.
Mashed potato: mash or blend the sweet potatoes with a splash of milk and a knob of butter to obtain a creamy puree.
Steamed: steam them to preserve their nutrients as much as possible.
Chips: slice them thinly, season them and cook them in the oven to obtain healthy chips.
Sweet potatoes are a great food that combines delicious flavor with high nutritional value. Incorporating them into your diet can lead to numerous health benefits, contributing to your overall well-being.
And you, did you know the benefits of this tuber? Let us know in the comments and remember to follow us on our telegram channel

SUBSCRIBE HERE TO THE TELEGRAM CHANNEL