After success of the first edition in 2022, la Hold Fast Competition reaches its second year with so many new features.
Massimo Terzuoli ("the front man"), Giovanni Poidomani ( "the gentle giant") And Matthew Chillau ("the soul of the party"), they gave a voice to the athletes, receiving criticism and positive opinions to create something even more extraordinary in 2023: a race where the athletes are at the center of their every thought.
What if we told you that In addition to the team competition that will be held next week at the Parabiago rugby field (13/14 May), will there also be an individual competition in November?
Yes... and this time too the boys will commit themselves to maintaining the standard of the team edition.
CrossMag had the privilege of spending an afternoon with these guys, collecting all the details of these two Lombard competitions and we managed to also snatch some news in advance for you.
Technical info Hold Fast Competition Individual
Event name: Hold Fast Competition Individual
Social page: @holdfastcompetition_individual
Registration opening: from 15 / 03 25 to / 06
Qualification Dates: From the 26 / 06 to the 9 / 07
Qualifying WOD: they will be 2 and will be released on a single date, June 25, 2023
What categories can enter?
RX
Intermediate and
Beginner
Master 35
Master 40
How many registered athletes go live? About 200 athletes will pass the live show
When will it be live? on November 4-5, 2023
Where will the live take place? The Live will take place at SALUS sports hall in Gerenzano (VA)
How to register? To sign up just click on the link in bio of the IG Page and follow the procedure on Judgerules!
Prices?
15 March – 14 April €25
15 April – 14 May €30
15 May – 25 June €35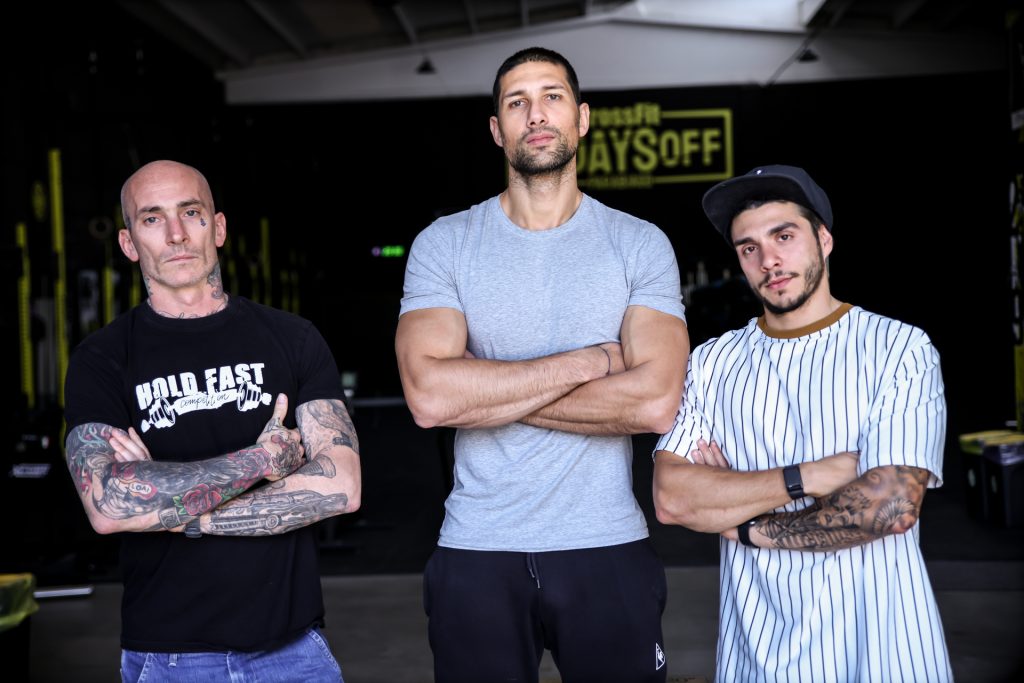 The words of Max, Gio and Teo: the organizers of the Hold Fast Competition Individual
Guys, you are 3 partners.. can you tell us a little about your background? Who are you, where do you come from and how did your passion for CF come about?
【Gio】: I'm Giovanni, I'm a CrossFit® No Days Off Parabiago coach and I'm a very amateur athlete, let's say!
I have a degree in Sports Science, I took various courses as a personal trainer, until I discovered my true passion which is being a CrossFit® coach.
【Teo】: Hi everyone, I'm Teo, the other CrossFit® No Days Off Parabiago coach, Giovanni's partner and, together with Max, we decided to do this competition.
My sporting past started with tennis then I moved on to the gym to then find this great passion of CrossFit® and make it a real job.
【Max】: Hi everyone, I'm Max and my sports career started as a kid, racing a bike. I raced both in a team and alone on a mountain bike.
After my cycling career I switched to combat sports and martial arts, which I did for several years, and that's where I got to know functional training!
I approached this type of training in 2010 or so, then in 2012 I became a functional training instructor and in 2012/early 2013, I opened my own combat sports and functional training gym.
For personal reasons, I had to close my gym, but I continued to train in the various boxes in the province of Milan until, in 2019, I started training at the CrossFit® NDO in Parabiago, together with Gio and Teo and I'm still there with them.
You have indeed created a wonderful relationship, can you also tell us how the idea of ​​creating the Hold Fast Competition came about?
【Gio】: The idea first came from Max and Teo, one evening after a pizza party! They explained the project to me and I thought it was great so we decided to put it into practice!
【Teo】: We decided to create this team event as the first competition because it gave us the opportunity to entertain all the athletes, managing a workout together. We liked the idea of ​​being able to cross the finish line together, all reaching the goal.
【Max】: As the guys said, Hold Fast was born out of a bet we made, to try to create a competition open to everyone. That's why we didn't qualify.
In our opinion, competing in a team means having less tension and is certainly more fun, even if the athletes are perhaps less prepared.
The main idea is precisely that of giving the possibility to all the people of CrossFit® and to all the people who train in the pits every day, to compete on a different competition field from what can be the small competition inside a playpen.
The project is certainly beautiful. In fact, this year there will be something new: in addition to the team competition, you will also do an individual in November; Can you explain to us what prompted you to create this "double challenge"?
Surely the emotions that the first edition of the team competition gave us were many and made us want to organize other events even more.
So, in addition to the second edition of the team race, we thought we'd also do the individual version, in another location!
The main reason is that we have noticed that individual competitions are less and less; especially in this area (Northern Italy), there are very few.
Given the success of the first edition, we have tried to bring everything that was appreciated by the athletes back into the individual as well.
Obviously, it will be a different race from the summer one: it will take place in November, inside a sports hall and, above all, the athletes will have to pass a qualification.
Organizing two big races a few months apart is definitely not easy. What are the biggest difficulties?
There are many difficulties in organizing two races! But what, in our opinion, is the most complicated was getting people to understand that there are two races with the same name!
Having decided to keep the same name for both competitions, we have noticed that there has been some confusion, especially on social media.
Another difficulty is to make everything fit together, especially in a period like this! We are very close to the May race and there are registrations and qualifications for the individual race soon, so many things overlap and the commitment is clearly double for everyone.
So we often find ourselves having meetings after meetings because we always have to talk about two races, not just one. Clearly, the difficulties we find in one race are usually found in the other, so by now we have started to recognize the problems and we can solve them much more easily.
Let's talk about race locations: we know that they are very different from each other. What can you tell us?
The locations are very different from each other it is true. The May team competition will be outdoors, while the individual competition will be indoors.
For the team competition we chose a very large location, a rugby field with a large grandstand, so lots of people watching you.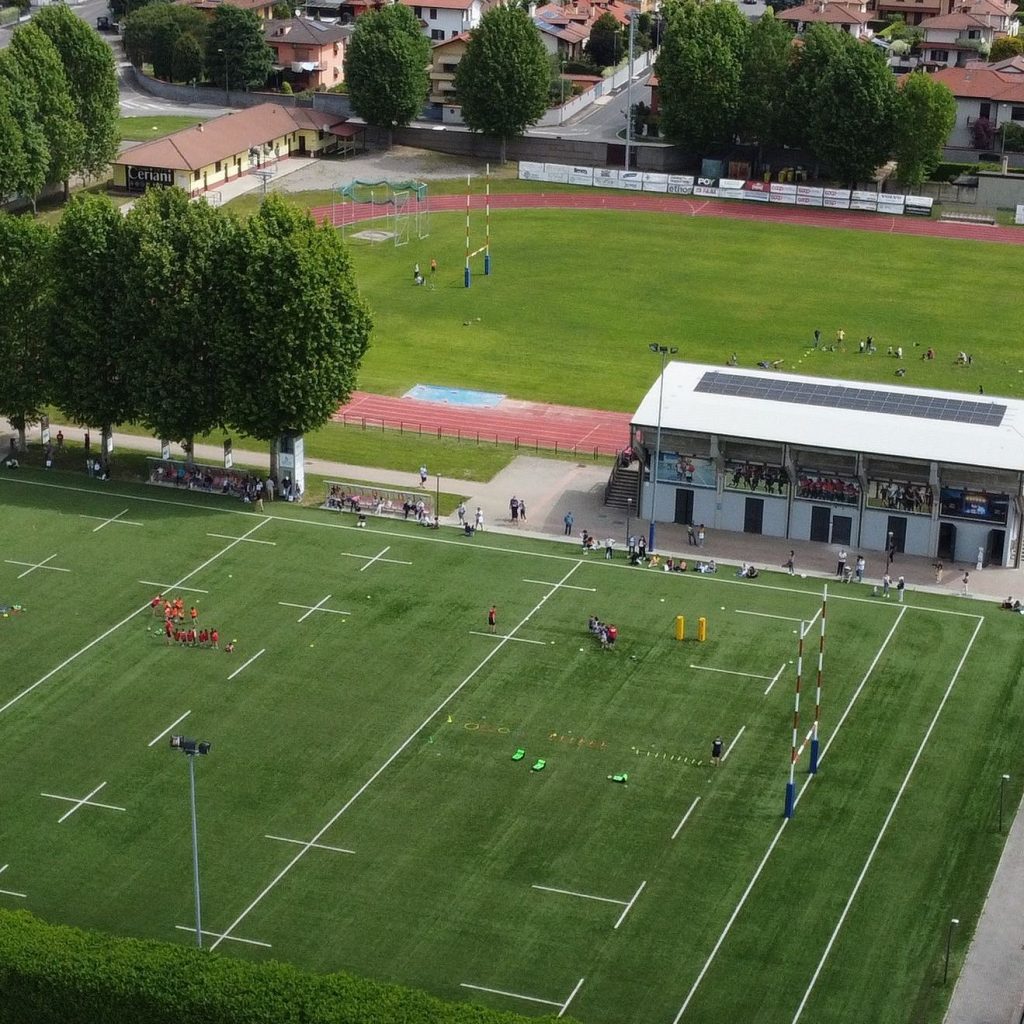 For the individual race we tried to replicate all the work done for the team race. In addition to our commitment to try to provide an excellent competition area and good workouts for everyone, we have looked for a place that could offer a complete service to the athlete.
What does this mean? That the athlete in the two days will have all the necessary comforts: a bathroom with shower, a restaurant where to eat, a place to sit or relax, and so on.
We looked for a building where the athletes will have their own reserved area with complete changing rooms just for them, where the public will not be able to enter.
There will also be a very large warm-up area (which is hard to find), equipped with everything you need to warm up before entering the competition field and many areas where you can relax between one workout and another!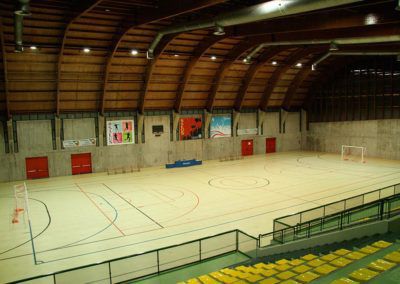 Just to close: why should an athlete sign up for your new race? What's the highlight?
【Teo】: Because our event is suitable for all athletes of all levels! From the athlete who has just started to approach CrossFit® (Experience category) to the athlete of a certain level (RX) who maybe has years of training behind him and certainly more skills.
【Gio】: Surely because what we do, we do it with passion and dedication and we have tried every time to create an event that can fully satisfy the needs of the athletes, because they are the stars of the event.
We put the athlete first, with all the necessary services, as we explained before.
【Max】: We are trying to work to create two days of fun and CrossFit® for everyone. This means that we will try to give you entertainment on and off the field.
We assure you that once you've qualified, you'll get to the arena and be in for a good time. You won't hit the floor with a steady barbell because it weighs too much or with skills you have no experience with. This is very important to us.
All the tests we do on workouts, we do them because we don't want the athletes to arrive and not be able to finish the wods or leave the competition field pissed off because they didn't make it. With us you know in advance what you will find!
All of this is designed so that you can come to us and have fun. This is what we want!
We are working very hard!
Our job is not to organize competitions… we organize them because we like to do it! We had a lot of fun, doing our best! And all of this has brought us and is bringing us great satisfaction!
The first year we succeeded, we hope to bring all this back to this new competition that is being born. We look forward to seeing you all at Hold Fast Individual!
It will certainly be so. We remind you that we at CrossMAG will be present on the competition field, as Official Media Partner of the Hold Fast Competition, interviewing all the athletes who win the heats.
See you on May 13/14 in Parabiago and November 4/5 in Gerenzano guys!
For any doubts you can contact the organizers directly, through their Instagram profile: @holdfastcompetition
Video interview Hold Fast Competition
Visualizza questo post on Instagram